How to Dispute a Watford PCN
It's always a bother to spot a parking ticket placed under your vehicle's windshield wipers. Getting a (Penalty Charge Notice) is less costly compared to the citations in neighbouring councils. However, it should still be taken very seriously. A PCN should be paid as early as possible to avoid extra fees. Of course, no one should be expected to pay for a parking ticket that was issued by mistake. If you have good reason to believe that you're innocent, DoNotPay will be on your side.
How Much Does a Watford PCN Cost?
If you choose to pay your instead of contesting it, here's what you can expect:
Early Payments
When paid within 14 days, the PCN will cost:
| | |
| --- | --- |
| Minor violations: | £25 |
| Major violations: | £35 |
On-Time Payments
If you pay a PCN after 14 days, the cost is restored to its original fine of:
| | |
| --- | --- |
| Minor violations: | £50 |
| Major violations: | £70 |
Overdue Payments
If you don't pay within 28 days, your PCN is considered overdue unless you qualify for an extension. You'll have to pay:
| | |
| --- | --- |
| Bigger violations: | £105 |
| Small violations: | £75 |
| After 42 days: | £9 extra for both PCN types |
The Watford Council has 28 days after the offence to serve you with a PCN. If the PCN arrives after this timeframe, you should not be held liable for any supposed violation.
Paying for Your Watford PCN
If you lack enough evidence to prove your case, it might seem easier to pay for the PCN. Watford PCNs can be paid online, or you can call 0330 088 0981.
The Process of Challenging a Watford PCN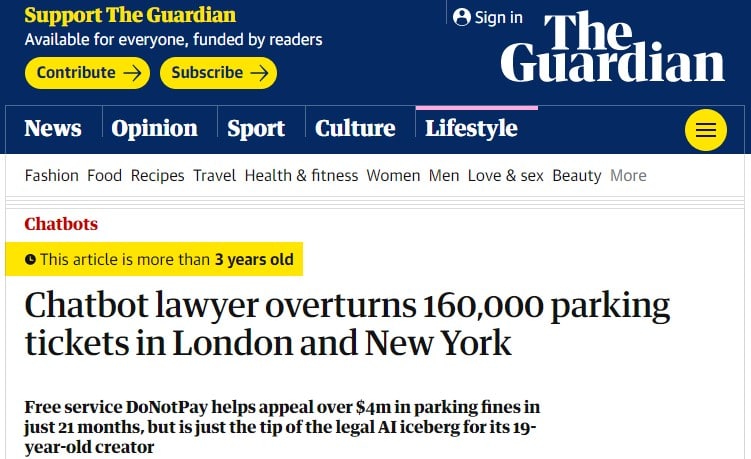 Contrary to how it might seem, there are plenty of reasons a PCN could have been issued by mistake. You could have sold the car beforehand, but the authorities find you instead of the new owner. What if you were injured and had to visit the hospital, leaving your car overnight?
In such cases, the government shouldn't be permitted to take advantage of you. If you can make a convincing argument, you won't have to pay any portion of the charges.
Here's how you can dispute a by yourself:
If it's been less than 28 days, notify the council of your intent to challenge the PCN. You can do this either online or by submitting the challenge through the post.
Provide your PCN number, vehicle registration number and full address.
Submit your reasons why you believe didn't commit any parking violations. Include as much evidence as possible to support your claims.
After it's been sent, the Council will review your appeal and notify you of its decision.
If you'd like to challenge the ticket after 28 days, you can use the form included with the Notice to Owner letter.
What if Your PCN Appeal is Rejected?
If the council denies your request, you'll have 28 more days to pay off the PCN with no extra fees. You can still make an appeal after the rejection by submitting it to the Traffic Penalty Tribunal. You must submit your appeal within 28 days of receiving the rejection letter.
Can You Ignore a Watford PCN?
In addition to extra fees, motorists who ignore PCNs could be subject to:
Bailiffs visiting your home to inquire about the unpaid PCN
Repossession of your belongings
Credit rating decreases
Points off your driving licence
Driving bans
It's true that you can potentially ignore a parking ticket without any consequences. Sometimes, parking firms will consider it too expensive to take the issue to court. Some parking firms also aren't Approved Operators. Without accreditation, these firms can't easily access records that would allow them to find your address.
However, considering all the negative repercussions, ignoring a PCN isn't worth the risk. If you lose your case in court, you'll be expected to pay the full PCN charge along with any associated hearing fees. Ignoring court fees could get you arrested.
Contest an Unfair Watford PCN With This DoNotPay Product
When disputing any traffic ticket, a good appeal letter is essential to winning the Council's favour. It establishes the confidence of your clean record, backed by undeniable evidence.
If you feel that you can't write this letter on your own, DoNotPay will do it for you. You may have heard about this robot lawyer from the BBC. We've helped get resolutions for thousands of UK motorists struggling with unfair parking tickets.
To fight a (and win), simply:
Log in to DoNotPay and go to the Ticket Disputes category. Select the Parking Ticket product.

Upload a photo of your citation.

Provide us with some details on why you believe the citation issued is a mistake.

That's it! You'll receive an appeal letter that contains the best argument to win your case.
Just submit this letter when you challenge your ticket. DoNotPay's initial letters are usually all you need. However, if our first appeal is rejected, we won't stop defending you until a final decision has been made.
In addition, DoNotPay works on your behalf to dispute the following tickets and PCNs.
DoNotPay Has Plenty of Other Quick Solutions

DoNotPay isn't just the easiest defence for a parking ticket case. We also offer assistance for:
Every DoNotPay product can be accessed in seconds once you've made your account.