Dispute Washington, D.C. parking tickets in no time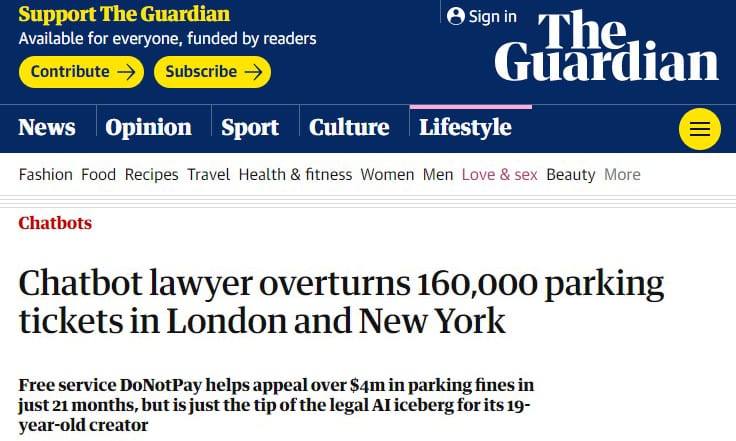 Appealing parking infractions has always been annoying. That is why 95% of people who get fined decide to pay them. But that has changed with the DoNotPay app, which beats infractions in a few minutes without any cost in all the cities around the US. 
Contesting parking citations is effortless

Relying on AI chatbot, our app has so far managed to beat over 160,000 infractions and counting, as the BBC reported. Under two minutes and with a couple of clicks, the DoNotPay app successfully challenges fines completely free of charge in any city in the US. 
Watch how to dispute parking tickets in any city:
Beat Washington D.C. infractions in under two minutes

As the capital of the US, Washington or the District of Columbia has a widely spread net of parking facilities and spaces all around the city to accommodate all the vehicles of its residents and visitors to the town. Department of Motor Vehicles is in charge of the parking regulations and violations. To make parking situations easier for both the residents and visitors, they can register for residential, and visitor parking passes. DMV offers two options for applying for these permits:
Online - for

residents

, this option is only available during the renewal of their vehicle's registration, and for

visitors

. Otherwise, the locals have to stop by and register in person. You need a web browser and a valid credit card to access the DMV's

website

and provide specifics about the vehicle and complete the payment. Visitors use another

platform

to apply found on the same, site and they have to provide additional information as they don't live in the city. 

In-person - only applies for the residents, as they can stop by the DC DMV service center, bring their vehicle's registration card, valid credential or reciprocity permit, and pay the necessary fees. DC DMV has four operating service centers Benning Road, Georgetown, Rhode Island, and Southwest. 
Since DC is such a vast city, traffic, speeding, and parking tickets are common, and they happen daily. Most people don't want to waste their time trying to dispute citations, and they pay what they owe and move on. What they don't know is that with the DoNotPay app, challenging a parking infraction has never been faster and less complicated. Follow these simple steps and contest your ticket under 120 seconds: 
Access the Internet and use the app directly on your

web browser

Reply several brief questions about the infraction you want to appeal 

Take a pic of the citation

And the app will draft a contest letter according to the laws and policies of your state
All you have to do is send it, and success with our app is guaranteed. In case it doesn't manage to dispute your ticket, it will significantly reduce it so you will still save some money.  
Is appealing a fine a waste of time?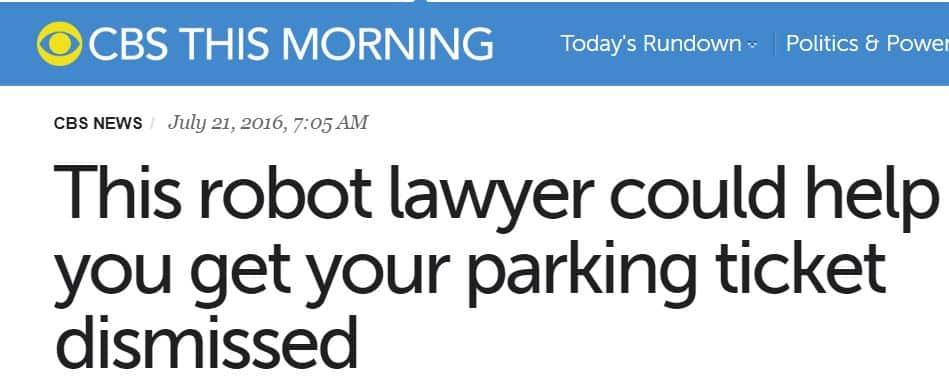 Of course not. Contesting a ticket on your own is a time-consuming and challenging procedure. Why do that when you can use that time and spend it more productively doing anything else than getting involved in such a complicated process? 
When you get fined in Washington, you have 30 calendar days to either pay it, admit with an explanation, or challenge it. Admitting with explanation means that you were utterly aware you were violating parking regulations, but you had an excellent reason to do so. This might result in a considerable reduction of your fine, so if you have a valid excuse, you should go for it. 
To contest an infraction, you have to submit a detailed explanation of your situation along with all the evidence you have to support your claims, such as photos or receipts. You can send them: 
Online

- through the DC DMV's

Online Adjudication Request

found on their website. 

By mail

- send all documentation to the following address: 

DMV Adjudication Services

Attn:  Mail Adjudication

P.O. Box 37135

Washington, DC  20013

In-person

- you have to appear at a hearing on Parking and Photo Infractions. Luckily, you don't need an appointment for that. Just bring your documentation in hard copy to

955 L'Enfant Plaza, SW

Promenade Level – Suite P100

Washington, DC 20024

Monday through Friday, from 8.15 am to 4 pm
You have the right to appeal to parking citations within 120 calendar days. In the first 30 days of the issuance date, you will pay only the initial fine if the decision isn't ruled in your favor. After this time limit, a penalty that equals the ticket will be added. When 60 days pass, you will have to file a special request, Motion to Vacate, to challenge the citations and the added penalties. 
Why go through all this trouble when you can achieve the same effect with our app in a matter of minutes?
How long does challenging a ticket last with DoNotPay?

No matter which option for contesting on your own you select, it will take time to write a proper letter of appeal, not missing any detail and providing all the necessary information. This process could take a couple of days up to a whole week or even more. 
People pay for the ticket because they don't want to deal with the procedures and the anticipation when they can easily beat it and avoid spending any money. 
With the DoNotPay app, all it takes is a couple of minutes of your time, a few clicks, and uploads, and you are provided with a correctly drafted letter of dispute to bring you the much-needed success. 
I got a fine from a private parking company. Can DoNotPay help me fight it?

Private parking companies have numerous facilities all over Washington. As a bustling city with a dense population and visitors from across the globe, the city had to offer other parking options other than government-owned parking spaces. Some of the companies which have their facilities in DC are: 
Ace Parking 

ABM Parking Services 

Douglas Parking

Laz Parking 

SP+ or Standard Parking 

Lanier Parking 

 Towne Park 

Imperial Parking 
Our app beats tickets issued on private parking as well as those issued on the government-owned ones. Besides, wherever you get fined in the US, you can use the DoNotPay app to contest it favorably. 
Do I need a lawyer to dispute a parking citation in Washington, DC?

Contesting a ticket in Washington doesn't require legal representation as parking violations aren't as serious as traffic or speeding infractions. The procedure is challenging, but residents can follow through without lawyers to represent them. But, if you would feel more relaxed and confident with a professional by your side, then you can, of course, hire an attorney to help you contest the citation. You need to:
Determine whether you are willing to spend so much money because lawyers are expensive

Make a list of the best attorneys in your area and meet with them in person to discuss the case and their fees

Hire the one who doesn't have any red flags and suits your budget
Bear in mind that the lawyer will cost you much more than the citation you are pursuing to challenge. By downloading our app, you have the services of the world's first robot lawyer at your disposal for free willing to contest your infraction in under two minutes. 
How much parking ticket lawyers cost in DC?

Attorneys in Washington cost $304 on average. Depending on their level of expertise and experience with similar cases, their fee can be much higher. If you take into account that the price range of parking citations is between $20 for parking more than 12 inches from the curb, and $500 for parking in a handicapped place, you will spend much more on the lawyer. 
Why pay the fine in the first place when you can dispute it with our app and avoid spending a dime on attorneys, as the DoNotPay app is just as efficient?
How do I pay for the Washington parking ticket?
DMV has published detailed instructions on paying and contesting parking citations on their website. There are four payment options, such as:
Online

- using Internet Explorer 9 or newer, Chrome or Firefox to access the online payment application. Provide your citation number and credit card number. They accept MasterCard, Visa, Discover, and American Express. 

By mail

- mailing a check or a money order— not cash—  with the DC Treasures as the recipient, and the ticket number, to the following address:

Adjudication Services

PO Box 2014

Washington, DC 20013

In-person

- visiting  Adjudication Services Office at:

955 L'Enfant Plaza, SW

Promenade Level – Suite P100

Washington, DC 20024

Make sure to bring your ticket with you. If you can't do that, then you have to print it out. You can use cash, check, money order, or credit cards such as Visa, MasterCard, Discover, and American Express. For any other payment than cash, you have to present a valid driver's license, DMV-issued ID, passport, or military ID.
By phone

- call (866) 893-5023 and follow the instructions. 
Which is better, to pay or dispute?
| | | | | |
| --- | --- | --- | --- | --- |
| | Ease | Time  | Cost | Benefits |
| Pay | Online and by phone require following simple instructions, by mail and in person, take time and demand patience | Online and by phone takes two business days, while by mail and in-person lasts longer, up to several days | $25 to $500 depending on the parking violation | Record and insurance stay intact |
| Dispute | Piece of cake | Less than 120 seconds | Free | Saves you money |
What consequences will I have to face if I don't pay for my fine?
If you don't pay your ticket in the first 30 days of the issuance date, your citation will be doubled because of the additional penalty in the same amount as your infraction. If you pile up two or more 61-day old unpaid tickets, your vehicle will be booted and immobilized. The next measure is to tow your car if the citations remain unpaid even after booting. To remove the boot or release the towed vehicle, you have to pay all outstanding infractions along with the boot or tow fees. 
Do parking tickets go on my record?
No, only moving violations such as speeding and traffic infractions appear on your driver record. Parking citations are less severe, but if accumulated, the DMV can prohibit you from renewing your license and registrations until you pay all your outstanding fines. 
If I receive a parking fine in another state, do I still have to pay it?
All the states are connected, so if you get a ticket in another city, you still have to pay it, as sooner or later, they may pursue you to settle your debts. You can do this online, by phone, by mail, or via the app as most states offer these payment options so everyone can complete their payments within the given time limit. 
DoNotPay allows you to dispute citations in any city in the US in a couple of minutes. 
I got a citation while driving a rental car. Do I have to pay for it?
Yes. It is much better to pay it yourself than to let rental agencies discover the unpaid ticket, and, like National Car, charge your credit or debit card that you used to rent the vehicle in question. Besides, they will add an administrative fee ranging from $30 to $45.
How much does Washington make from parking tickets?
In 2018, as the reports indicate, DC has cashed in the astonishing $61 million in parking citations only, with 1.4 million issued infractions. The parking revenue has been significantly increasing since 2017 as the fines have become much higher than in previous years. 
DoNotPay helps users fight and beat tickets in any city
DoNotPay helps users fight parking tickets in every city in the US and UK. Here are a few cities we've helped users dispute the most tickets in:
DoNotPay Is Your Shortcut Through Bureaucracy
With our app, you don't have to spend hours figuring out how to request a refund, cancel a service, or book a DMV appointment. 
We take over all the hard work! Forget about waiting in a phone queue for hours in hopes of reaching a customer service rep. Our AI-powered app will call any company for you and ping you when a human appears on the other end of the line.
DoNotPay also speeds up the process of filing insurance claims, claiming warranties, reducing property tax, and drafting various legal docs.
Keep the Communication Lines Clear With DoNotPay
Do you know how powerful DoNotPay's virtual credit card is?
This super-smart feature can not only sign you up for no-risk free trials but can provide you with an alternative email address. You can test any service without giving out your real email, which will keep your inbox clean from spam!
If you have family or friends within the U.S. prison system, our app helps you get in touch with them quickly.
We can also make sure you don't become a target of text and robocall scammers! Keep your phone number private and avoid this type of harassment by using our Burner Phone feature!
In case you need to fax a document, there is no need to search for the instruction manual on how to operate a fax machine. DoNotPay makes it simple to send online faxes anywhere!
Summary
| | |
| --- | --- |
| Is beating a ticket a piece of cake? | With DNP, it surely is.  |
| How long does it take to dispute a citation? | Our app does it in less than 120 seconds.  |
| Is fighting an infraction waste of time? | No, it successfully disputes citations in any city in the US.  |
| What about private parking companies? | No matter who owns the parking space, our app helps refute both types of tickets.  |
| Do I need a lawyer for this?  | The world's first robot lawyer handles contesting citations successfully.  |
| How much will I have to pay the attorney? | They are very expensive, but our app is free.  |
| How can I pay for the ticket? | There's no need to pay for it, as with our app, you can dispute it favorably or considerably reduce the fine.  |
| What happens if I don't pay? | Doubling the fine, booting, and towing of your vehicle.  |
| What about my record? | Yes, unpaid parking violations go on your record. |
| Do I have to pay fines from other states? | Yes. With DNP, you can dispute them in any city in the US.  |
| What about a rental car? | Yes, or the rental agency will charge your credit card for the fine.  |