How to Challenge Waltham Forest PCN Fast

If you have received a Parking Charge Notice (PCN) in Waltham Forest by post or on your windscreen, you should not ignore the notice. Simply challenge your with no problem. We can tell you how to challenge a PCN for yourself, step-by-step. We also have another option for you to check out. It is the Parking Tickets UK product offered by DoNotPay.
You can check out these articles about parking tickets and PCN in other locations as well.
Parking in Waltham Forest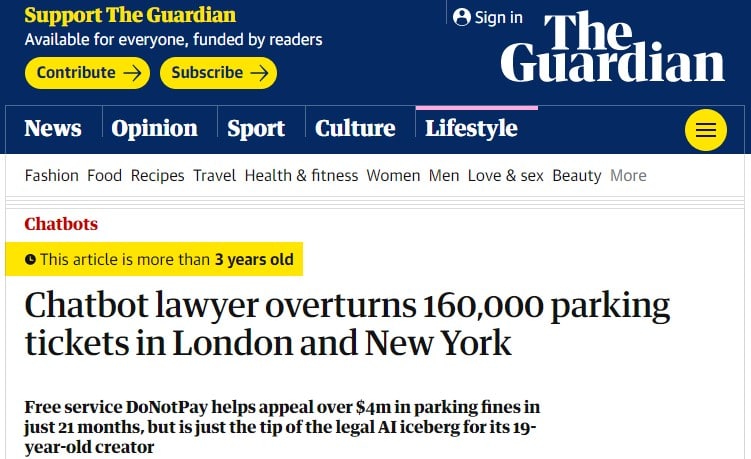 If you live or work in or even if you visit, you should go online and determine if you need to purchase a parking permit. The council website lists many parking permits you can get such as resident permits, visitor permits, business permits, charity permits, essential user permits, school staff permits and many more. There are several types of parking in Waltham Forest as well including council car parks, on-street cashless bays and charging bays for EVs.
Contact Waltham Forest Parking Control Office
| | |
| --- | --- |
| Address: | Parking Services PCN Representation PO Box 74924 London, E17 0UG |
| Phone: | 0203 092 0112 ( not for disputes, payments only) |
| Disputes: | Disputes should be made on the website or by post |
Receiving a PCN in Waltham Forest
If you are issued a PCN in Waltham Forest you will receive it in one of three ways.
By post - Most areas of Waltham Forest are monitored by CCTV cameras and many PCN are issued through the use of this technology, resulting in a PCN being sent by post when a violation is detected. The footage evidence from the CCTV cameras is available online to view before you make payment.
On the vehicle's windscreen - CCTV enforcement vehicles patrol high traffic areas and areas that receive a high volume of traffic complaints. The parking enforcement officers will issue PCN when necessary in the council car parks, bays and other parking facilities.
Parking enforcement officers - These enforcement officers will issue PCN for violations that they encounter while on patrol. These PCN can be delivered on the windscreen of your vehicle, by post or by direct delivery when the driver is present.
How to Pay a PCN in Waltham Forest
The Waltham Forest council website allows for PCN to be paid on the website by following the on-screen prompts and providing the requested information. If the PCN was issued as a result of CCTV footage, the footage will be available on the website as well and you can view it before making payment.
How to Challenge a PCN in Waltham Forest
You are allowed to challenge the PCN on the website as well and you are requested not to make payment before challenging a PCN. You will need to gather all of the necessary information before submitting a PCN challenge request. You should be prepared to provide your name and contact details, the vehicle registration information, the information listed on the PCN and a photo of the citation. You should also be prepared to provide your explanation of why you are challenging the PCN.
What are the Consequences When a PCN Is Not Paid
You may have heard people say that you could ignore a PCN notice but that is not the case in Waltham Forest. Failure to pay or respond to a PCN will result in legal action which could result in a council civil judgment against you and a huge hit to your credit score.
Challenge a Waltham Forest PCN Quickly With DoNotPay
Even BBC News is raving about the 'Robot Lawyer Fights Parking Tickets'. They are not the only ones, DoNotPay has successfully helped dispute more than 200,000 tickets and is winning supporters across the UK and the US.
Here's how to get started:
DoNotPay can help you fight your parking ticket (again for UK users, we cannot mail the letter).
Log in to DoNotPay and go to the Ticket Disputes category. Select the Parking Ticket product.

Upload a photo of your citation.

Provide us with some details on why you believe the citation issued is a mistake.

That's it! You'll receive an appeal letter that contains the best argument to win your case.
It's really that simple. You can use the carefully crafted appeal letter to serve as your argument when you challenge your ticket.
Wait, There Is Even More DoNotPay Can Do for You
If you enjoy the feeling of saving your hard-earned time and money, you will be very happy you found DoNotPay. The products offered will have you saving in ways you never thought of before. These are some of the product series you might be interested in next.
You Can Also Learn More About Parking Tickets in the UK and US
Want even more information about disputing parking tickets and PCN? Check these out.