How to Dispute a Walsall PCN Effortlessly
No one enjoys dealing with penalty charge notices (also known as PCN). The same is true in the beautiful borough of Walsall. Just as with getting a PCN in other areas of the UK, such as Islington and Birmingham, you have a few options on how to deal with getting a penalty charge notice in Walsall. Similar to the parking ticket processes in cities in the United States, such as Seattle, Chicago and even New York City, you have several options to pay a PCN. You also have the option to dispute a penalty charge notice as well. When is a penalty charge notice issued and what are the processes for dealing with them? Read on to learn more about a in this DoNotPay guide.
What to Do if You Receive a Parking Ticket Notice in Walsall
As previously mentioned, a PCN is a ticket or fine that is issued when a driver commits parking and/or driving violation. In , the following are the two reasons penalty charge notices are issued:
Breaking a Traffic Regulation
Parking against Walsall's Parking Ordinances
If you receive a penalty charge notice in Walsall, you have two options. You have the option to either pay or challenge the fine and Walsall provides several ways in which to do these options.
How to Pay a Parking Fine in Walsall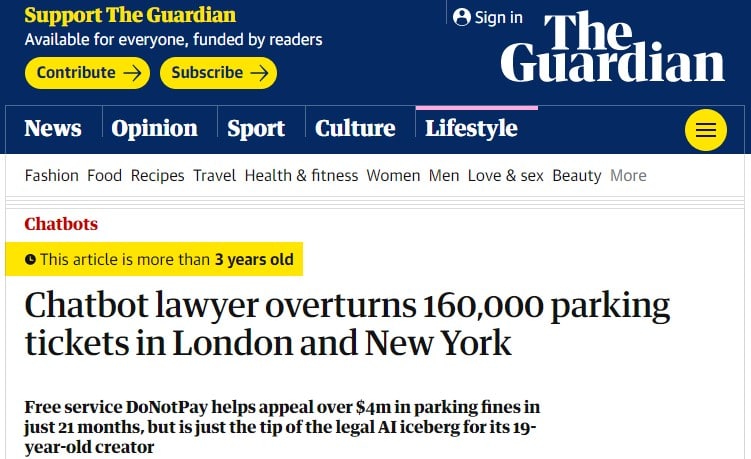 If you choose to pay your PCN, you must first wait a full day from when you received the notice for the ticket to be shown in Walsall's database. To pay your PCN, you will need to have your vehicle registration number and your PCN number ready in advance. You also have four options to pay a PCN and these options are as follows:
Online
To pay through Walsall's PCN website, follow the steps below:
Go to Walsall's official website.
Scroll down the page and click on the 'Roads, Parking and Travel' tab.
Once there, scroll down and click on the 'Parking and Travel' section.
Then, click on the icon that says, 'Pay Your Penalty Charge Notice (PCN)'.
Scroll down to the 'Pay Your PCN Online' link and follow the instructions accordingly.
By Post
To pay your penalty charge notice by post, you can do so by sending a postal order or cheque to the following address:
Parking Services, Walsall County, Civic Centre
P.O. Box 5373
Walsall WS1 9HN
The cheque must be made payable to Walsall Council. It is also asked that the cheque not be post-dated. Additionally, your PCN number must be written on the back of the cheque in the space provided.
By Phone
You also have the option to pay by phone. To do so, you can call one of the following phone numbers:
| | |
| --- | --- |
| Walsall's PCN Team: | 01922 652525 |
| Walsall's 24-hour Automated PCN Payment Service: | 01922 652526 |
To talk to Walsall's PCN Team, you will need to call during their office hours which are as follows:
| | |
| --- | --- |
| Monday through Thursday: | 8:45 a.m. to 5:15 p.m. |
| Friday: | 8:45 a.m. to 4:45 p.m. |
Their office is closed on Saturdays and Sundays.
Through PayPoint or Post Office
To use cash to pay a penalty charge notice, you have the option to pay it at any Post Office or PayPoint outlet. You will need to have your PCN barcode ready to use this option. This is to ensure that you can easily pull up your PCN information.
For any of the above options, it must be noted that it will take at least three days for the PCN office to receive payment for a penalty charge notice if you make the payment by using cash or cheque.
How to Challenge Parking Charge Notices in Walsall
The second option you have when dealing with a is to dispute or challenge it. To do so, Walsall has two available options. They are as follows:
By Post: To use this option, you must include in your appeal letter your name, the penalty number that begins with 'XD' and your vehicle's registration number. The office will contact you shortly once your information has been received.
Online: To dispute a PCN ticket online, click on the applicable link located in the 'Pay Your Penalty Charge Notice' section. Once you click on the appropriate link, it will take you to an official chatbot. From there, you can get answers and advice within a short amount of time.
Dealing with penalty charge notices can be stressful, especially if it was wrongfully issued. It can also be confusing in trying to get the right information to the correct location. What if contesting parking tickets were made both simple and easy? DoNotPay has the answer for you.
Easily Contest Walsall Parking Tickets in Less Than 120 Seconds
DoNotPay can help you fight your parking ticket (again, for UK users, we cannot mail the letter). It offers the perfect solution in which to get your Walsall PCN dealt with in a fast, easy and successful way. By using the Ticket Dispute feature, you have the option to dispute other parking tickets as well, such as TFL penalty charge notices, San Jose parking tickets and even Los Angeles traffic tickets. As acclaimed in BBC News, DoNotPay has handled over 200,000 parking tickets and yours could be next. To get started, follow the steps below:
Log-in to DoNotPay and go to the Ticket Disputes category. Select the Parking Ticket product.

Upload a photo of your citation.

Provide us with some details on why you believe the citation issued is a mistake.

That's it! You'll receive an appeal letter that contains the best argument to win your case.
It's really that simple. You can use the carefully crafted appeal letter to serve as your argument when you challenge your ticket.
What Else Can DoNotPay Do?

DoNotPay offers the best assistance when it comes to dealing with PCN issues and more. DoNotPay even offers assistance in other situations as well. To learn more, check out the following:
Start using DoNotPay today to dispute your Walsall penalty charge notice, all within a few minutes.