How You Can Easily Appeal Your UKPC Parking Tickets
Every year, UK motorists rack up hundreds of thousands of pounds in parking fines. The British Parking Association (BPA) states that breaking the law by parking in a restricted area costs the UK economy billions of pounds each year. Tickets for illegal parking can be issued by councils, Transport for London (TfL), police officers and traffic wardens. If you would like to get around the , DoNotPay can help.
DoNotPay, a London-based startup that helps individuals contest several legal issues such as immigration, small court claims and has expanded its offerings to include parking tickets in the United Kingdom. This app has already helped people contest over 160,000 tickets in London and New York City and is now turning its attention to British drivers. The virtual bot helps motorists appeal their parking tickets using the power of artificial intelligence to help users fill out tribunal forms and appeals forms on their behalf.
Receiving a Parking Charge Notice From UK Parking Control
Many motorists have been shocked to receive a parking ticket for parking in the wrong place. However, if you park on private land, owners are allowed to put up barriers or signs that restrict parking. If you do not see a sign or barrier, or if it is deemed to not be clearly visible, then there will be no restrictions on parking at that location. Most parking restrictions have a short time limit, and if you are spotted illegally parked, you could be issued a fine.
UK Parking Control is the authority for parking control and enforcement regulations in Great Britain. They are responsible for enforcing parking on public roads, including multi-storey car parks, airports and railway stations. Parking restrictions apply to all cars parked in these locations, with fines as high as £130 depending on the location of where the ticket was issued. If you believe that the penalty notice you received from was unfairly issued, DoNotPay can help you contest the PCN pay.
What Happens if You Don't Pay Parking Tickets in the UK?
If you just ignore a parking ticket in the UK you will be issued a penalty charge notice (PCN). You will have 14 days to pay up or challenge the penalty. If you fail to contest the penalty charge, the government may pursue other enforcement options. Parking tickets can be issued by local authorities, the police and traffic wardens. If you do not pay the parking ticket, you could have your vehicle removed from private land (with a heavy towback fee). You could also face a hefty fine of up to £130. UKPC can also seek legal costs in the Court of Appeal.
Reasons to Dispute a Parking Ticket
The UK Parking Control has a complaints procedure that is designed to ensure that penalties are issued correctly. However, the UKPC will sometimes issue tickets unfairly. Here are a few reasons for disputing a parking ticket:
The ticket was illegally issued by a council or council parking warden.
The ticket was issued by a traffic warden who is not authorised to issue PCNs.
The ticket was issued at an incorrectly pre-paid parking place (this can only be reclaimed if it is within 14 days of issue.)
The PCN has been wrongly issued for exceeding the time allowed for parking in a limited bay or area.
The ticket was issued to the wrong vehicle or the wrong driver.
There is no evidence that you actually parked in the first place.
For all these reasons, it is possible to contest a parking fine. DoNotPay can help you do this more seamlessly.
How Do I Challenge a Parking Fine?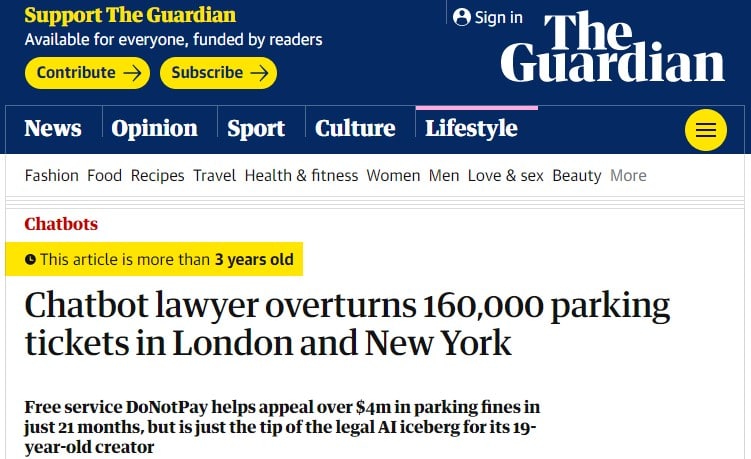 To challenge a parking fine from UKPC, you must have received a parking ticket. Here's the procedure for contesting the PCN:
First, check your ticket to verify that it was issued by UKPC.
You must inform UKPC or appeal to them within 28 days of the ticket issue date.
If you have already paid for the ticket, you can request a refund within 14 days of paying it.
If you want to contest the charge, you must complete and submit an appeal form.
If you win your appeal, the fee for the appeal will be refunded by UKPC. If you lose your challenge, you will have to pay the PCN.
If you need your appeal to be successful, DoNotPay is the ideal solution. It will scan your parking ticket and then ask a series of questions related to your parking violation in order to build a case on your behalf.
UK Parking Control Contact Details and Information
Contest UKPC Parking Tickets With the Help of DoNotPay
DoNotPay is an online lawyer service that helps individuals contest a variety of legal issues, and can help you contest issues regarding . Just enter the details of your parking ticket (location, vehicle registration, time and date of parking). DoNotPay will then ask you a series of questions to build your case. It will then submit this on your behalf to the UKPC within 14 days of your parking at that location.
Here is the step by step process:
Log-in to DoNotPay and go to the Ticket Disputes category. Select the Parking Ticket product.

Upload a photo of your citation.

Provide us with some details on why you believe the citation issued is a mistake.

That's it! You'll receive an appeal letter that contains the best argument to win your case.
If you want to dispute parking fines in the UK, DoNotPay has several resources that can help. These include:
What Else Can DoNotPay Do?

Aside from helping you fight UKPC Parking Tickets, DoNotPay will also help you with other legal issues in the UK, including:
If you have received a parking fine in the UK, DoNotPay can help you contest your ticket and save you time and money. The DoNotPay app is here to help UK motorists contest their . The app has a success rate of almost 40%, thanks to artificial intelligence that helps you fight your parking tickets. If you want to get your parking tickets waived, DoNotPay should be your go-to lawyer.