Dispute a Tunbridge Wells PCN Quickly and Easily
A penalty charge notice can be given to drivers for various reasons and can be difficult to dispute, expensive to pay and may harm the standing of your licence with points. If you want an edge in disputing a Tunbridge Wells PCN from your phone or computer, we can help. Disputing a can be a costly and time-consuming process. We will explain how you can contest a PCN from Tunbridge Wells or pay a PCN. We will guide you through appealing PCNs and how long a PCN can be issued after an offence. We will also discuss DoNotPay, the solution that allows you to dispute your PCN in minutes with no legal fees or lawyers. We help users contest and appeal to Birmingham Gov UK PCNs, TFL PCNs, Islington PCNs and various other councils. DoNotPay also works with tickets in US cities, including:
Have You Received a PCN in Tunbridge Wells?
A is a civil offence that can cost more than £100 and may result in points on your licence. The notice is issued by the local council and is typically the result of a minor traffic offence or parking violation. You have the option to pay or challenge the penalty charge notice, but after you receive the notice, you have only 28 days to appeal or pay the notice to avoid greater penalties. After 28 days, you'll receive a charge certificate that increases the charge by 50% and continues to rise after 14 days.
How to Contact Tunbridge Wells to Pay or Appeal a PCN
Pay Online or Start an Appeal Online
Phone:
Call 0800 023 7086 to pay by phone and have your eight-digit reference number ready from your PCN.
Post:
Appeals only (Checks by post are not accepted due to COVID-19) download and complete an appeals form and send it to the following address with your PNC number and vehicle registration number:

Parking Services, Tunbridge Wells Borough Council, Town Hall

Mount Pleasant Road

Royal Tunbridge Wells

Kent, TN1 1RS

In-Person:
You can pay cash, debit or credit in person at the following address from 9 AM to 5 PM Monday to Friday:

Tunbridge Wells Gateway

8 Grosvenor Road

Royal Tunbridge Wells

Kent, TN1 2AB
Is It Worth Appealing a PCN With Tunbridge Wells?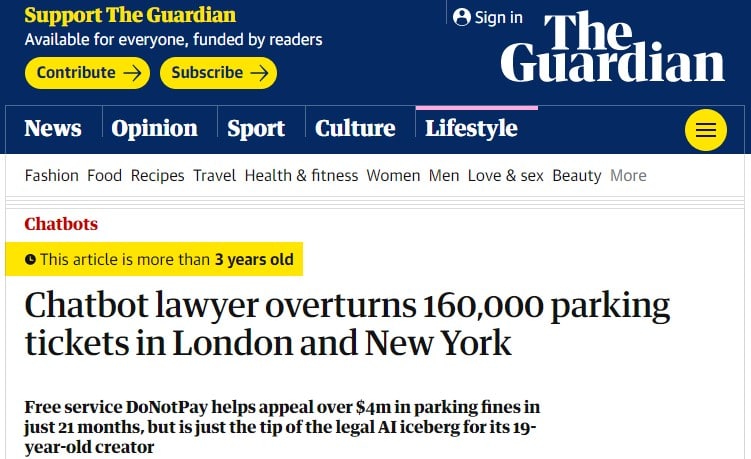 Appealing a Tunbridge Wells PCN is the ideal way to avoid paying for the PCN. You can often make an informal appeal free of charge and there is no legal or financial consequence in appealing the PCN.
Reasons to Appeal a PCN
Nine fantastic reasons to appeal your PCN include:
Running out of parking time within the grace period of five or ten minutes
You were waiting for your car to be repaired or towed
A young child, pregnancy, or disability prevented you from reaching your car in time
You received the notice 14 days after the violation
You were not driving the car when the PCN was issued
You were overcharged
The parking sign was obscured or obstructed
The parking meter was broken
You believe you were within the time limit
Not Sure Where to Begin?
Even if you have a good reason to appeal, it can be frustrating writing your appeal letter. If you received a PCN for any of the reasons above, DoNotPay can quickly and easily help you appeal your Tunbridge Wells PCN. We will craft a precisely formulated letter to help you appeal to your Tunbridge Wells PCN.
Appeal Parking Tickets in Tunbridge Wells, UK With Help From DoNotPay
If you received a Tunbridge Wells PCN and want to appeal it in less than two minutes with no legal fees, join our users who have appealed more than 200,000 notices. DoNotPay is recognised in the US and UK by publications like Wired for helping users challenge unfair parking tickets.
DoNotPay can help you appeal your Tunbridge Wells PCN from your mobile phone or web browser. Answer a few simple questions, and we will send you a parking appeal letter that is proven to help you get favourable results. You will not need to hire a lawyer or pay costly fees. Simply mail our letter to your local council and wait for your appeal.
Here's how to get started:
DoNotPay can help you fight your parking ticket (again for UK users, we cannot mail the letter)
Log in to DoNotPay and go to the Ticket Disputes category. Select the Parking Ticket product.

Upload a photo of your citation.

Provide us with some details on why you believe the citation issued is a mistake.

That's it! You'll receive an appeal letter that contains the best argument to win your case.
It's really that simple! You can use the carefully crafted appeal letter to serve as your argument when you challenge your ticket.
DoNotPay Helps Users in the US and UK Every Day

DoNotPay does more than just appeal and fight parking tickets. We can also help you with the following:
Join us and resolve your UK parking tickets today.