Get a TubeBuddy Free Trial With a Virtual Credit Card

Whether you're trying to become a well-known YouTuber or are a business owner utilizing YouTube videos to reach your target audience, TubeBuddy is a helpful tool to manage your YouTube channel.  While TubeBuddy offers a free account, for advanced features, an upgraded paid plan is required.
Luckily, you can usually get a  to try out the extra features without the premium price. However, getting a free trial upgrade is not as simple as it sounds with TubeBuddy, so using DoNotPay can save you the time and hassle of getting a risk-free trial of TubeBuddy.
DoNotPay can provide you with a free virtual credit card to upgrade your qualified TubeBuddy account for a free trial without getting hit with a surprise payment on your credit card bill. DoNotPay's virtual credit cards allow you to sign up for free trials without using your personal credit card, and you'll be unsubscribed from the service at the end of the trial period as the virtual credit card is a single purchase card.
Options for Upgrading TubeBuddy for Free
Since TubeBuddy offers a free version, you can get a feel for the service without paying anything ever. However, without upgrading to a paid TubeBuddy plan, you're missing out on features top creators and YouTube brands use to efficiently grow their YouTube presence.  For qualifying YouTube channels, TubeBuddy offers a . 
Steps for Checking if Your Channel Qualifies for a Free TubeBuddy Upgrade
Navigate to the channel section of your TubeBuddy account or follow the get free trial link in TubeBuddy's FAQs.
Check for a message at the bottom of the section that says, "Good News! This Channel qualifies for FREE TubeBuddy sponsored upgrade".
Click to proceed through the on-screen prompts to begin your free trial.
Alternatively, if you do not see a special message about a free upgrade, you can search online for bloggers offering access to a free trial sponsor upgrade of TubeBuddy.
Choose your TubeBuddy preferred plan, and enter your payment method.
Start enjoying all the premium features of TubeBuddy for 30-days without being charged.
Cost of TubeBuddy Plans After a Free Trial
If you've scored a free trial of TubeBuddy, the excitement may come to an end once the 30-day trial expires. Upon the expiration of your trial, if you've entered your credit card info, it is charged according to the plan type and payment options you chose.
You are charged automatically if you do not cancel your plan before the free trial ends, and since you'll be busy creating videos, canceling the service may slip your mind. Luckily, TubeBuddy does not require a credit card when signing up for a free trial. 
Here is a quick overview of what you can expect to pay after your free TubeBuddy trial ends, and you have already provided a payment method:
Plan
Cost
Pro

$9 per month, if paid monthly
$7.20 per month, if paid annually
$4.50 per month for YouTube channels with less than 1,000 subscribers

Star

$19 per month, if paid monthly
$15.20 per month, if paid annually

Legend

$49 per month, if paid monthly
$39.20 per month, if paid annually

Enterprise
How Easy Is It to Cancel TubeBuddy?
If you've upgraded to a premium TubeBuddy plan, you can cancel at any time by logging into your TubeBuddy account. TubeBuddy also offers a 30-day money-back guarantee for those unsatisfied with the results of their upgrade.
If your credit card was unfairly charged, or you cannot get the refund you deserve, DoNotPay can help.
Don't Get Hit With Monthly TubeBuddy Fees With DoNotPay Virtual Credit Card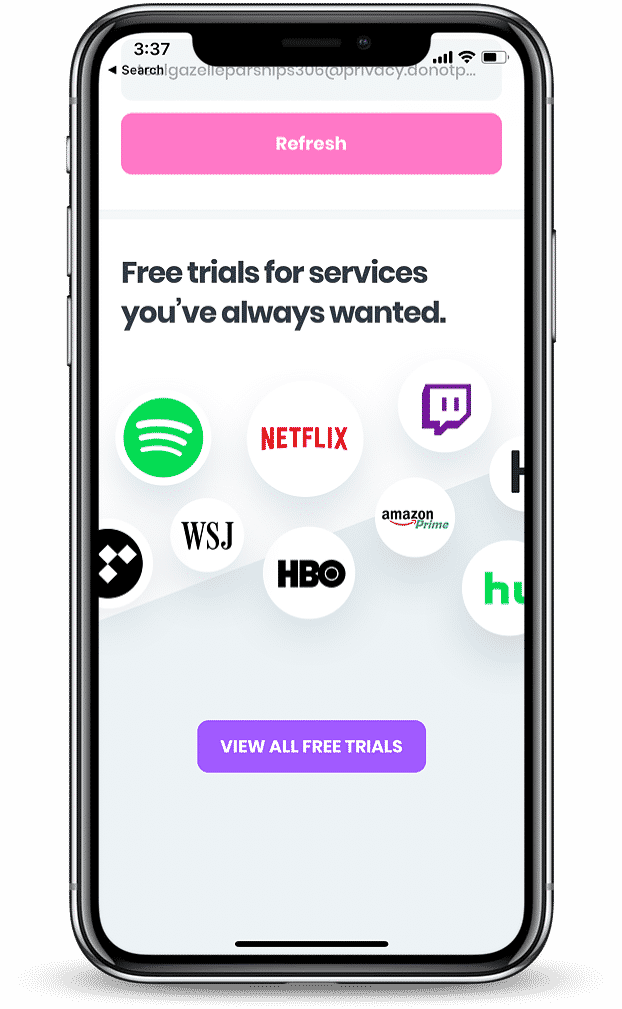 Scoring a TubeBuddy free trial is great, but can be upsetting if you find an unexpected charge on your monthly statement because you forgot to cancel before the free trial ended. Save yourself the stress and hassle of remembering to cancel free trials with DoNotPay's virtual credit card service.
After the card is used to start your free trial, it is deactivated. Therefore, the automatic payment for the service will not go through, resulting in you getting unsubscribed from the service.
Search Free Trial Card on DoNotPay and enter the company you want a free trial for.
We'll automatically generate a virtual credit card that you can use for that merchant. Copy the card details shown on your screen.
Use the card to sign up for your free trial and sit back to relax and enjoy!
You'll be on your way to getting more video views and subscribers and ranking higher in YouTube searches without the worry of getting charged once the TubeBuddy free trial ends, thanks to DoNotPay.
By using virtual credit cards you:
Secure your personal banking information. The information on a virtual credit card is not tied to your banking information.
Never have to worry about canceling free trials before the deadline and risking your own credit card information.
You can put your virtual credit card information into a form when you sign up for a free trial, and then if you forget to cancel your subscription, you won't be charged. The company will attempt to charge you, but they will be unable to do so with the virtual card.  to try out this helpful service today.
DoNotPay Is the Easy Solution for Almost Anything 

Offering virtual credit cards to get a  is just one of the many things DoNotPay can do for you. We provide easy and fast solutions for almost anything, including: