How to Challenge Tower Hamlets PCN and Win
Tower Hamlets Council is responsible for ensuring that drivers comply with the regulations for parking within its zones. A warden will leave a parking ticket on your car, or you'll receive one via post if you are caught on camera going against the stipulated regulations. Once you receive a parking ticket, you have 28 days to pay up or challenge the penalty charge notice. While paying the ticket means that you are taking responsibility for it and want it to be resolved as soon as possible, challenging it may take away the charge without you having to pay for it. So, why not try and challenge it?
Challenging a may be a long, complicated process, especially if your reasons for challenging the ticket are not convincing enough and you may not be up for all that. But, not to worry, because DoNotPay can help you. DoNotPay has a Parking Tickets UK product that can help you draft an appeal letter that will guarantee a dismissal of your ticket.
Receiving a Parking Charge Notice in Tower Hamlets
A parking charge notice issued by the Council has a reference number starting with TT and followed by an 8-digit code. A council warden will issue you with a parking charge notice if you have contravened a parking regulation.
The charges vary from £80 to £130, depending on the seriousness of the violation. Serious violations are fined £130 (£65 if you pay within 14 days). Such violations include:
Parking on a space set aside for disabled persons without displaying a disability badge.
Parking on the yellow lines.
Parking in a loading area.
Other minor violations like parking in a disc zone without a permit usually attract an £80 fine and you can pay £40 if you pay it within 14 days.
This table shows Tower Hamlet Council's contact information.
Tower Hamlet Council Contact Information:
Address:
Parking, Mobility & Transport Services

PO Box 14790

London

E14 2WA

Phone Number:
020 7364 5000
Contact Form:
Parking Team
How to Pay a Parking Fine in Tower Hamlets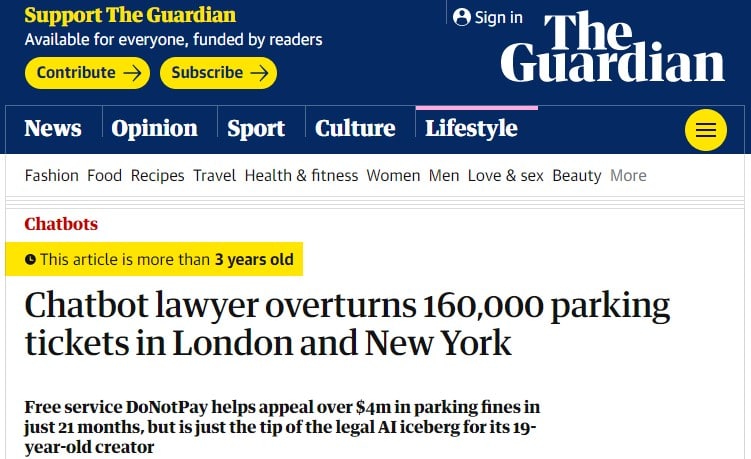 Parking Tickets in Tower Hamlets are processed within one working day. So, if you got parking on Monday, wait until Tuesday to pay the charges. If you got the ticket on Friday, you'd need to wait until Monday to make payments.
The online payment portal is the easiest way to pay for a Tower Hamlets parking ticket. Here's how to go about it.
Go to Tower Hamlet's payment portal.
Enter your penalty notice charge (PCN) number and your vehicle's registration number in the provided spaces.
Search for the charge on the council's system.
You can review the evidence, including the video footage and photographs that led to the charge.
Proceed to pay using your card.
If you lost your PCN and so do not have the PCN number with you, you can call 020 7364 5000 and request the number. A representative will give you your PCN number, and you can proceed to make payments. If you have any questions before you complete the payment, you can contact the council and get the answers you need.
How to Challenge Penalty Charge Notice in Tower Hamlets
PCNs are only challenged in writing so that you can explain your case in detail and other reasons that will help support your claim. Petty reasons like errors or lateness will not help your case, so you need to have valid reasons and explain them well. You can choose to make an informal challenge or go for a formal challenge. Here's how to do it.
Informal Challenge
If your PCN was issued by a Civil Enforcement Officer or the PCN was for a bus lane contravention, you can send in an informal challenge to the council within 14 days. You can send your informal challenge through the post and ensure that you indicate your name and address because the council will send their response to you through the post. You can also make an informal challenge through the website but make sure that your name and address are included.
Formal Challenge
A formal challenge is made if you received the following.
A bus lane enforcement notice
Notice to the owner for a PCN issued by a civil enforcement officer
A PCN issued by post for a parking or moving traffic contravention
You can make a formal challenge on the council's website. You'll need to enter your web code as shown at the top right side of your PCN. If you are challenging more than one PCN, you'll need to prepare different appeals for each one of them so that they are solved separately.
How to Challenge Penalty Charge Notice in Tower Hamlets With the Help of DoNotPay
DoNotPay is a robot lawyer who can help you challenge parking tickets and win. DoNotPay will help you draft an appeal letter which you can submit to the cancel to challenge your parking tickets.
Here's how it works.
Log-in to DoNotPay and go to the Ticket Disputes category. Select the Parking Ticket product.

Upload a photo of your citation.

Provide us with some details on why you believe the citation issued is a mistake.

That's it! You'll receive an appeal letter that contains the best argument to win your case.
It's that simple. Then, when you challenge your ticket, you can use the carefully crafted appeal letter to serve as your argument.
What Else Can DoNotPay Do?

DoNotPay can help you learn the following.
Check out DoNotPay's Parking Tickets UK product information to know how DoNotPay can help you.