How to Contest a Thurrock PCN in Two Minutes
Parking can be confusing and even frustrating. Returning to your car and discovering that you received a Parking Charge Notice can be infuriating, and it can feel unfair. A Thurrock PCN can be unfair, and because of this, you can challenge the Parking Charge Notice to avoid having to pay it. If you have received a PCN in Thurrock and want to dispute it, this is something that you can do on your own. However, the process of challenging a PCN can be complicated and time-consuming. There is another way to do it though. DoNotPay can help challenge a with our Parking Tickets UK service.
Receiving a PCN in Thurrock
The Thurrock government website states that PCNs are issued when a vehicle is parked in a way that violates regulations. Violations that could result in a include:
Remaining in a paid parking spot longer than you have paid
Parking in a car park without paying or paying too little
Parking in a restricted area where parking is prohibited
Blocking traffic with a parked vehicle
Fines for a PCN in Thurrock are £50 for a minor infraction and £70 for a more serious infraction. To contact the Thurrock government, their information can be found below:
| | |
| --- | --- |
| Contact online: | online contact form |
| Mailing address: | Thurrock Council, Civic Offices, New Road, Grays, RM17 6SL |
| Email: | parking.pcn@thurrock.gov.uk |
How to Pay a Parking Charge Notice in Thurrock
There are two primary ways to pay a PCN in Thurrock, online and by phone. The Thurrock government provides details on how to pay through both methods on their website.
To Pay a Thurrock PCN online, visit the Thurrock Make a Payment website. Once here, scroll to the Penalty Charge Notice box. From here, you can give your address and the amount that you want to pay. For payments over the phone, you can call Thurrock Parking Enforcement Payments at 01375 652 127. Be sure to have your PCN with you when you call.
Is It Possible to Challenge a Thurrock PCN?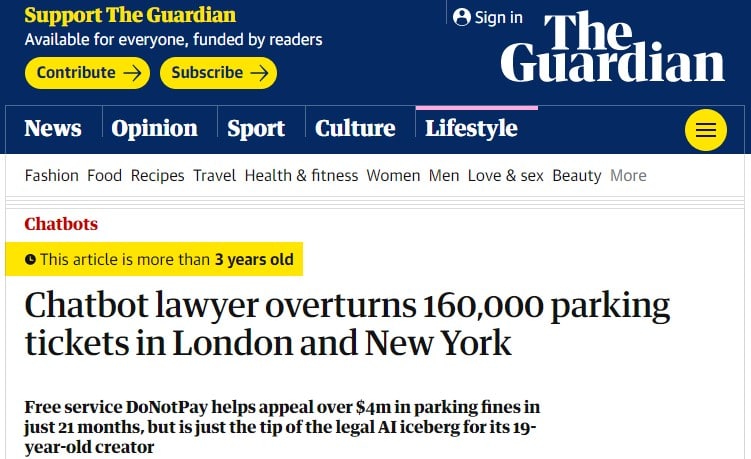 If you have received a PCN in Thurrock and have reason to believe you did nothing wrong, you can challenge the PCN. To dispute a PCN in Thurrock, consider the following steps:
Visit the Thurrock Parking Enforcement Challenge or Appeal page.
Fill out your name, phone number, email address and other details.
Include the information from the PCN number and vehicle registration.
Explain the situation and why you think that the PCN was unfair. For example, was the space you were parked in not clearly marked as being restricted?
Submit the dispute and wait for a response from the Thurrock government.
If your appeal is rejected, you can challenge the PCN further with the Traffic Penalty Tribunal. The dispute rejection letter will explain further steps for doing this.
Why Should You Dispute a Parking Ticket in Thurrock?
Disputing a Thurrock PCN can help save you the money that would have gone to the fine. There are many instances in which PCNs are given incorrectly, and you have the right to challenge an unfair PCN. Even if your challenge is rejected, it is still worth trying.
Consequences of Not Paying a PCN in Thurrock
If you choose not to dispute your Thurrock PCN or if your dispute is rejected, then you must pay your PCN. Failing to pay the PCN results in harsher penalties. If the fine is not paid before its due date, it will increase by 50%, and if it continues to go unpaid, it may be registered as a debt.
Additionally, it is beneficial to either pay or challenge your PCN early. If you pay a PCN within the first 14 days of receiving it, you will receive a 50% discount. If your challenge was submitted within 14 days of receiving the PCN, you will also receive a discount if the challenge fails.
Dispute Your Thurrock Parking Ticket in Less Than 120 Seconds With DoNotPay
Disputing a Thurrock PCN can be challenging, but it can pay off. Instead of challenging the PCN on your own, let DoNotPay help with our Parking Tickets UK tool. DoNotPay has helped more than 200,000 individuals dispute their tickets, and it has been featured in publications like BBC.
Challenging a PCN in Thurrock with DoNotPay is as easy as following these 4 steps.
Log in to DoNotPay and go to the Ticket Disputes category. Select the Parking Ticket product.

Upload a photo of your citation.

Provide us with some details on why you believe the citation issued is a mistake.

That's it! You'll receive an appeal letter that contains the best argument to win your case.
DoNotPay Can Also Help You Challenge Parking Tickets in Other places

DoNotPay can challenge parking tickets in other areas as well. Some of these include:
What Else Can DoNotPay Do?
Once you've challenged your PCN from Thurrock or anywhere else, you have only scratched the surface of what DoNotPay can do. Other DoNotPay offerings include:
For help with these tasks and much more, sign up for DoNotPay today.