The Easy Way to Challenge a Swindon PCN and Win
Have you recently received a or Penalty Charge Notice? Parking can be brutal if you're not familiar with or accustomed to finding a place to park in Swindon. And when you get a parking ticket and fine, complete with a Swindon PCN number, you'll need to know what to do next. If you feel you've been cited with a Swindon PCN in error, you may also be wondering how to go about challenging the fine. It can be complicated to even know where to begin, let alone understand what steps are involved in an appeal.
Fortunately, there is a less frustrating and complicated way to challenge your Swindon PCN. And if you leverage the quick and easy tools DoNotPay has to offer, you'll be surprised just how simple an appeal can be. Keep reading to uncover how you can challenge your Swindon PCN and win!
Understanding the Swindon Borough Council Parking Charge Notice
If you've received a , you'll need to understand what they mean, how much time you'll have to pay for the parking ticket and other options you might have for challenging its findings. It's important to recognise that it's a civil offence, not a criminal one, so you'll have to contend with a fine. You have 28 days to pay your Swindon parking ticket, but there are options to reduce your fine with early payment within 14 or 21 days, depending on whether or not it was camera-enforced.
With a Swindon PCN, your next steps can include:
Payment in Full
Challenge the PCN
Connect with the Swindon Borough Council Parking
Swindon Borough Council Department Information
Address
Civic Offices: Euclid Street, Swindon, SN1 2JH
Telephone
01793 445500
Email
parking@swindon.gov.uk
How to Pay Your Parking Fine in Swindon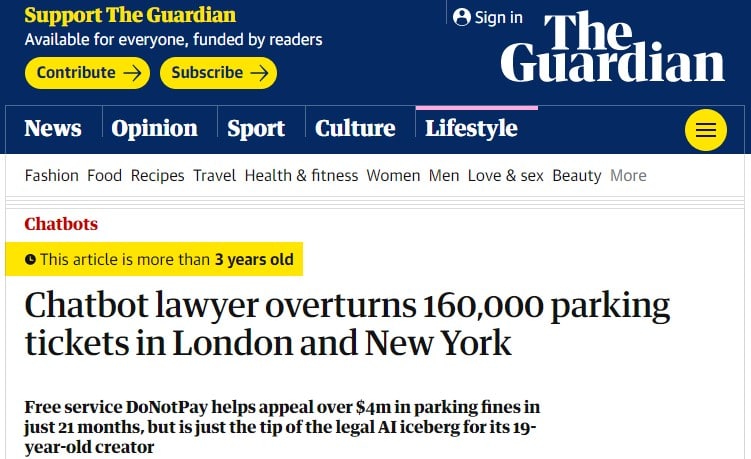 With your Swindon PCN in hand, you can venture online to explore ways to pay your fine. Using the Penalty Charge Notice number on your parking ticket, along with the vehicle registration number, navigate the Swindon Online Account for your next steps.
Swindon Parking Fees Online
You can pay your Swindon PCN using the online portal. Enter your PCN number, using only the numbers, not any characters included in the string.
Swindon Parking Fees by Phone
Swindon Borough Council has a 24-hour phone line for help with parking tickets. You can call 01793 464600.
If You've Lost Your Parking Ticket
If you've lost your Swindon PCN, you'll still need to figure out how to pay your fine. Officials ask that you email your information, including your name and vehicle identification number in their official email.
How Do You Challenge a Swindon PCN?
When you're ready to challenge your Swindon PCN, you'll start by visiting the Swindon Borough Council's online appeal form. There you will find two selections, the informal challenge before a Notice to Owner is issued, and representation for after a Notice to Owner has been issued.
Informal Challenge: If you're successfully challenging your PCN within 14 days of the issue date and you've been rejected, your discount period will reset for another 14 days.
Representation: If you're able to respond to the PCN within 28 days of the issue date, you can elect to make a representation against it.
Additional Appeal Resources: You can additionally challenge or make representation by writing to the Service Manager of Parking and mailing to the above-mentioned Swindon Borough Council Civic Offices.
What Happens if You Don't Pay Your Swindon PCN?
Remember, your penalty fees could increase by as much as 50% if you don't take action within the allocated time frame. And the Swindon Borough Council reserves the right to take you to court, impacting your credit rating and potentially racking up even more costs for you. There are other consequences for not paying or appealing your parking ticket on time, including:
Penalty Points Added to Your Licence
Court Appearance Orders Issued
Fines Doubled
Bailiffs Confiscate Your Belongings
Contest Parking Tickets in Swindon in Under 120 Seconds With DoNotPay
Instead of going through the hassle of appealing and contesting your Swindon PCN, let DoNotPay handle it for you! DoNotPay has successfully handled over 200,000 tickets, and yours can be one of them. Check out what the BBC says about DoNotPay's incredible technology system designed to save citizens time and money.
Here's how to get started:
Log-in to DoNotPay and go to the Ticket Disputes category. Select the Parking Ticket product.

Upload a photo of your citation.

Provide us with some details on why you believe the citation issued is a mistake.

That's it! You'll receive an appeal letter that contains the best argument to win your case.
It's that simple! You can use the carefully crafted appeal letter to serve as your official argument when you move forward to challenge your parking ticket. However, for UK users, we cannot mail the letter.
Can DoNotPay Help Appeal Private Parking Tickets, Too?
Yes! Unfortunately, you might find yourself with another Parking Charge Notice from a private entity instead of from the council. In these instances, you can dispute these parking tickets, as well, since generally, most legitimate parking companies are members of the ATA (Accredited Trade Association.)
For these parking ticket challenges, be sure you have:
Supporting Photographs of Road Signage
Supporting Photographs of the Ticket Metre
Witness Statements
Supporting Evidence of Mitigating Circumstances
DoNotpay can also help you with your parking tickets in the following:
DoNotPay Can Help With More Than Just Swindon PCNs

You'll be so impressed with how quickly and efficiently DoNotPay helped with your Swindon PCN that you'll want to see what other incredible services we can offer.
DoNotPay can help with the following:
If you're or parking ticket, don't sweat it. DoNotPay can help you easily challenge it and win!