How to Successfully Contest a Southwark PCN
Are you interested in contesting a Southwark PCN? If you've been hit with an unexpected charge in the Southwark area but believe that the charge was unjust, your next steps may be to contest it. Unfortunately, contesting parking tickets is one of the hardest things for drivers to do. This is because many places have a more complex process when it comes to contesting tickets. Not only that, but drivers often need sufficient evidence to get their tickets thrown out.
At DoNotPay, we believe that you should never have to pay more than you need to do. If you've been hit with an unexpected parking charge notice, read on to learn what steps you can take to challenge a and why DoNotPay is the best solution when it comes to contesting any parking ticket in less than 120 seconds.
Receiving a Penalty Charge Notice in Southwark
Have you received a penalty charge notice in ? A penalty charge notice is something that occurs when a driver has committed a parking offence while parking on private property. Ultimately, a parking charge notice is a parking infringement, which is considered a civil offence rather than a criminal offence. There are many types of places that issue these types of notices, including:
Airports
Railroad stations
Supermarkets
Fast food restaurants
Car parks
If Southwark has issued you a penalty charge notice, you will have two options that you can pursue. This includes paying the fine or challenging it.
Paying the Fine
Those who were sent a notice can choose to pay using the following methods:
Challenging the Fine
If you do not wish to pay the fine, the other option is to challenge the fine directly through their website. It's important to note that challenging the fine does not guarantee that it will be thrown out. But, providing sufficient evidence may help your appeal.
How to Pay a Parking Fine in Southwark
If you plan on paying the Southwark PCN, here are the steps you can follow to do so.
Paying Online
You can pay easily pay online by clicking this link here. The online portal is specifically designed for the London Borough of Southwark that begins with JK. All you'll need to do is enter your ticket reference number and your vehicle registration number and select 'Show Ticket'. The next page will take you to the payment page.
Paying by Phone
If you don't want to pay online, you can also pay by phone using their automated touch-tone phone payment service. Once you call, select option 1. Paying by phone is available 24 hours a day, 7 days a week.
Paying by Post
One last payment option you can choose is to pay by post. The cheque should be made payable to the Southwark Council mailing address. You can do this by sending a cheque or postal order, including:
Your name
Address
PCN number
There are a few things to keep in mind if you choose to pay for your ticket by post. This includes:
You cannot pay cash
Cheques cannot be post-dated
If you would like a receipt, you will need to include a self-addressed envelope
State the amount allocated to each parking ticket if you are paying more than one.
You can contact Southwark here:
Southwark Phone Number
0344 800 2736
Southwark mailing Address
Southwark Council

London Borough of Southwark

Parking Services Admail 4197 SE1 1ZW

Southwark Online
Visit website
How Do I Challenge a Southwark PCN?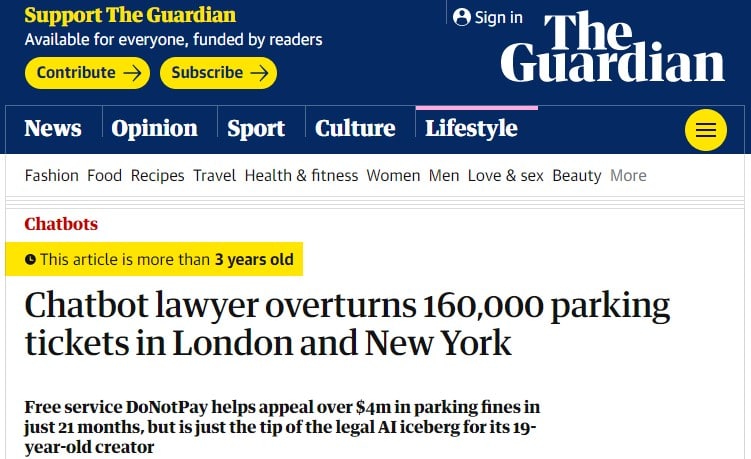 If you would like to challenge a Southwark PCN, you certainly have the option to do so. All you need to do is:
Visit Southwark's designated page to challenge parking fines on the Southwark website.
Click the link that says, 'Challenge a Parking Fine or PCN'.
Enter your PCN and Contravention number
Hit continue and follow the rest of the prompt
Reasons to Contest a Parking Fine
There are many reasons why contesting a fine is a good idea. Here are a few things to consider to help you decide whether you should contest your PCN.
You were parked correctly
The parking signs were unclear
Your car broke down
You were charged too much
There was a valid reason you were unable to get to your vehicle
Contest Tickets in Less Than 120 Seconds With DoNotPay
Do you need to quickly contest a Southwark PCN? Getting hit with an unexpected fine can certainly be frustrating. But fighting these fines, can, unfortunately, be even more frustrating. Luckily, DoNotPay is here to provide support.
Here's how to get started:
DoNotPay can help you fight your parking ticket (again for UK users, we cannot mail the letter)
Log-in to DoNotPay and go to the Ticket Disputes category. Select the Parking Ticket product.

Upload a photo of your citation.

Provide us with some details on why you believe the citation issued is a mistake.

That's it! You'll receive an appeal letter that contains the best argument to win your case.
It's really that simple! You can use the carefully crafted appeal letter to serve as your argument when you challenge your ticket. Getting started with DoNotPay is simple. Sign up today to , learn PCN Pay and know how long can a PCN be issued after the offence.
What Else Can DoNotPay Do?

Helping you save money on parking tickets is what we do. In fact, we have successfully helped contest parking tickets in other areas as well, such as:
DoNotPay Pay can also help you with: