How to Write a Complaint to the London Borough of Southwark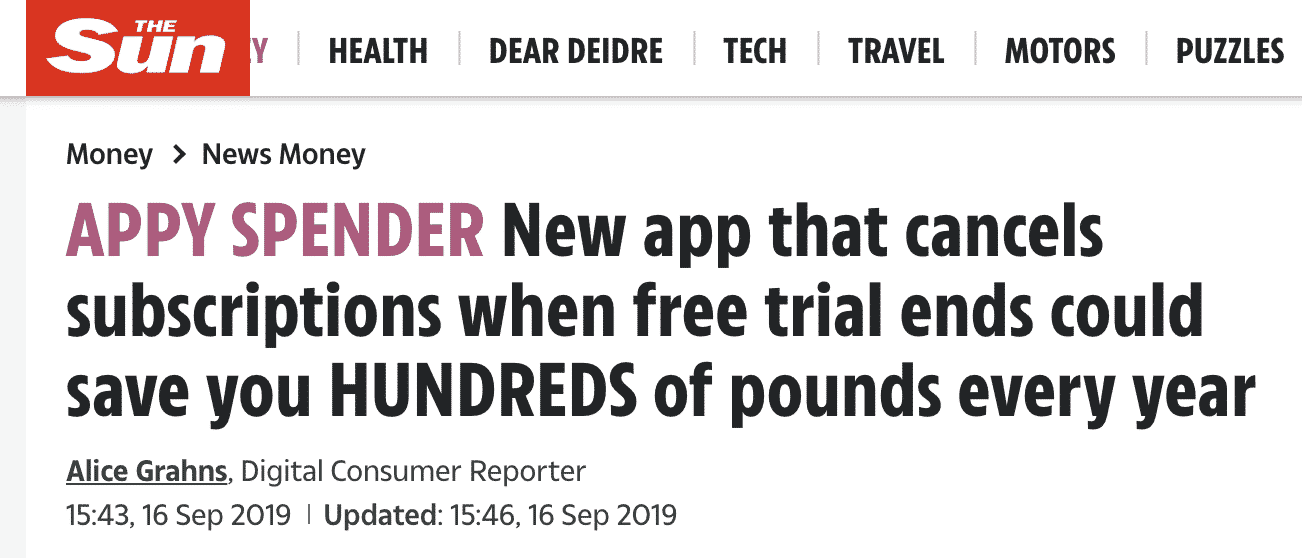 City councils like Southwark ensure everyday administration issues are cared for. However, sometimes councils face numerous complaints regarding their services or lack thereof. The complaints can vary from parking fines errors to council tax and house benefits.
If you have a  that you want to take care of quickly, DoNotPay can help you file an official one as soon as possible.
How to Contact Southwark Council Complaints
You can register your  by using any of the following avenues:
Online: Depending on your type of complaint, you can head to the council's official website and click on the Make a Complaint button. You can choose to create an account with the council or go straight to filing the complaint. Fill in your information and submit it. The council will acknowledge receipt in three working days and get back to you within 15 days.
Email: You can also forward your complaint via email to complaints@southwark.gov.uk detailing your concern.
Phone: Call Southwark Council's customer service centre on 020 7525 0042
Alternative Ways to File a Complaint With Southwark Council
If you don't get a satisfactory response to your Southwark Council complaints, you can pursue other methods.
Customer Resolution Unit
Southwark Council allows its residents to contact the Customer Resolution Unit if they are unhappy with the response given to them by the council regarding their complaints. The team will assess how the council dealt with your Southwark Council complaint at the initial stage and pursue a further full investigation.
You will have to summarise why you weren't satisfied with the response. The unit will acknowledge your complaint within three working days and take up to 25 days to get back to you. Sometimes complaint investigations might take longer than the stipulated 25 days. If so, the team will notify you via post about any delays.
You can reach the Customer Resolution Unit using any of the following means:
| | |
| --- | --- |
| Customer Resolution Unit Email | CCU@southwark.gov.uk |
| Customer Resolution Unit Phone Number | 0207 525 2209 |
| Customer Resolution Unit Address | Customer Resolution, PO BOX 64529, London, SE1P 5LX |
Ombudsman
Again, depending on your Southwark Council complaints, you can escalate the matter further by contacting an ombudsman. An ombudsman comes into play if you've received the findings of the review by the Customer Resolution Unit and are still unhappy with its handling of the issue.
The ombudsman will review the complaints and give you an independent review or analysis. Remember, you can only complain to an ombudsman if you've tried to email or call the council and have gone through the Customer Resolution Unit.
Dispute Resolution Schemes
If you're unhappy with any decisions regarding your liabilities or rights, you can file your Southwark Council complaints using a dispute resolution scheme under Regulation 75. This avenue is also available if the authority doesn't come to a decision.
Sue Southwark Council in a Small Claims Court With DoNotPay if They Don't Resolve Your Complaint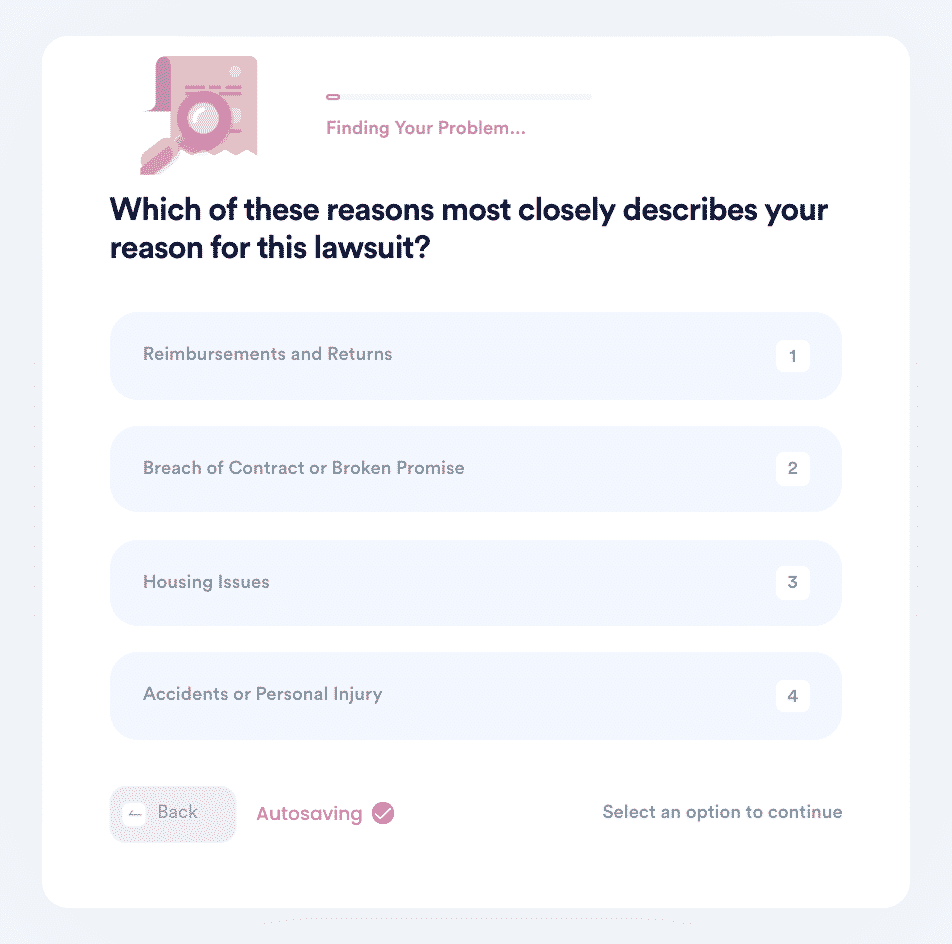 Residents want councils to contribute meaningfully towards adjusting the issues given their concerns. This prevents them from making similar concerns repeatedly, which can be extremely frustrating and tiring. If you made Southwark Council complaints and no changes have gone into effect, you can file another complaint or take legal action against the council.
However, sometimes people feel the hassle of getting a lawyer or even pursuing an authority like Southwark Council is not worth it, and getting complaints resolved might even be hard. Luckily if you want to file your complaints, DoNotPay can ensure the process is seamless and effortless using our Sue Now product.
Here's how to go about with your small claims suit against Southwark Council with the help of DoNotPay
Head over to DoNotPay and select the Sue Now product
Provide the amount you are owed, if any
Select from the categories why you want to sue Southwark Council
Tell us more about why you're suing and include important information, including photographic evidence if any
We will generate a demand letter and help you file the court forms. Establishing how much you can legally claim is always a good idea, as there are caps to how much you can claim. The total amount of money you can claim in England and Wales is £10,000. Claims in North Ireland and Scotland fetch way less, £3,000 and £5,000, respectively. Housing complaints and personal injury claims fetch £1,000 or less depending on the verdict.
DoNotPay Can Solve Similar Issues Across the Board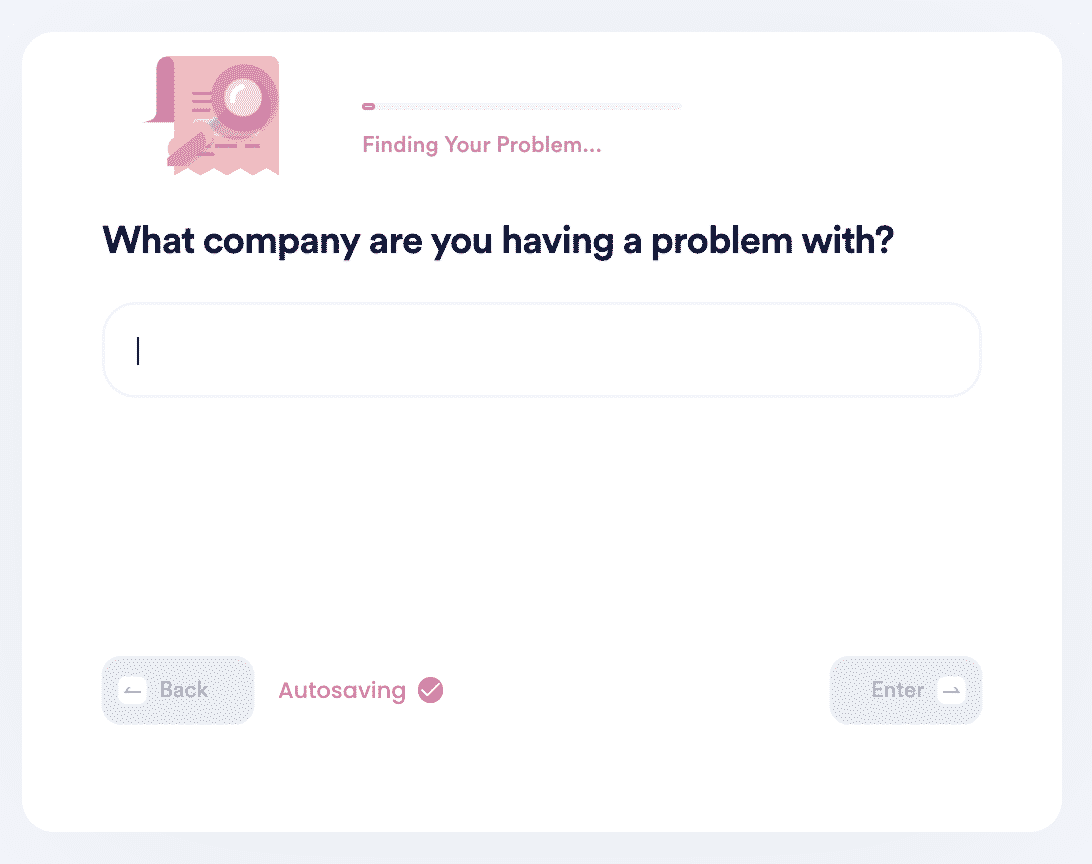 Southwark Council complaints aren't the only complaints we can help with. We also handle complaint issues with companies, including:
What Else Can DoNotPay Do?

Aside from filing a Southwark Council complaint, DoNotPay is equipped to handle several other issues. Our service started to help our clients appeal parking tickets. Over the years, we have grown into a company that can handle other responsibilities to ensure our clients live their lives uninterrupted by bureaucracy.
Here's a glimpse of what we can do for you:
Get chargebacks and refunds from companies
Get free trials without giving up your information
DoNotPay will do the heavy work while you handle what's more important to you.