File a Formal Complaint Against Sky Sports and Hear Back Today
Filing  isn't something new or unheard of, especially among sports enthusiasts. For a subscription-based service that shows some of the top sports ranging from football to NFL and F1, it's safe to claim that Sky Sports has millions of subscribers tuned to the service. However, with such a massive subscriber base, one would wonder how exactly Sky Sports handled its complaints. Like many big-name companies and services, such as British Gas, BBC, Chipotle, and Hermes, Sky Sports has made it its mission to try and resolve as many customer complaints as possible. But sometimes, even that isn't enough. Come DoNotPay.
The DoNotPay platform works by providing a more straightforward way of making  and resolving your issue quickly. You never have to wait on hold for several minutes (sometimes hours) before getting connected with a Sky Sports customer service agent. Read on to learn more about our service.
How to Contact the Sky Sports Complaints Team Yourself
It's only right to assume that Sky Sports handles thousands of calls and responds to many emails daily about their service. Therefore, one would forgive them for not responding or resolving your complaints immediately. However, there are instances where you want your  handled within the shortest time but can't connect with a live representative to handle your issue. DoNotPay would be the best option in this case.
However, if you're not in a hurry to have your complaint resolved or just prefer to contact Sky Sports directly, you can try these options. The table below should help you choose the best way of communicating with the Sky Sports team when filing a complaint:
1. Telephone
You can call Sky Sports to connect with a customer representative who will handle your complaint as soon as possible. Again, it is worth noting that getting in touch with an agent might take longer than usual sometimes due to the high traffic volume Sky Sports handles. So, it always helps to be considerate while waiting to connect.
2. Live Chat
Customers can also make their complaints to a Sky Sports agent via their live chat. Simply log in to your Sky Sports account and click the "Chat" button at the bottom right of your screen. Type your complaint in the message box and wait for one of the Sky Sports experts to get back to you. The opening hours for the Sky Sports live chat are between 8:30 am to 7:30 pm Monday to Sunday.
3. Email
You can also send an email to  to file your complaint. Again, a Sky Sports expert will review your email and try to find the best resolution to your complaint, then get back to you within the shortest possible time.
4.     Post
Clients can write to the Sky Sports team when things go wrong or when they have suggestions they would want to be implemented on the service. However, this might be the slowest way to get a response from Sky Sports. But then, the team will receive your post, review your complaint, and respond while trying to resolve your issue.
5.     Social media
Sky Sports also allows customers to share their complaints on their official social media pages. This is another quick way of connecting to a Sky Sports support team. You can contact Sky Sports through their Facebook and Twitter.
How to File a Complaint Against Sky Sports With the Help of DoNotPay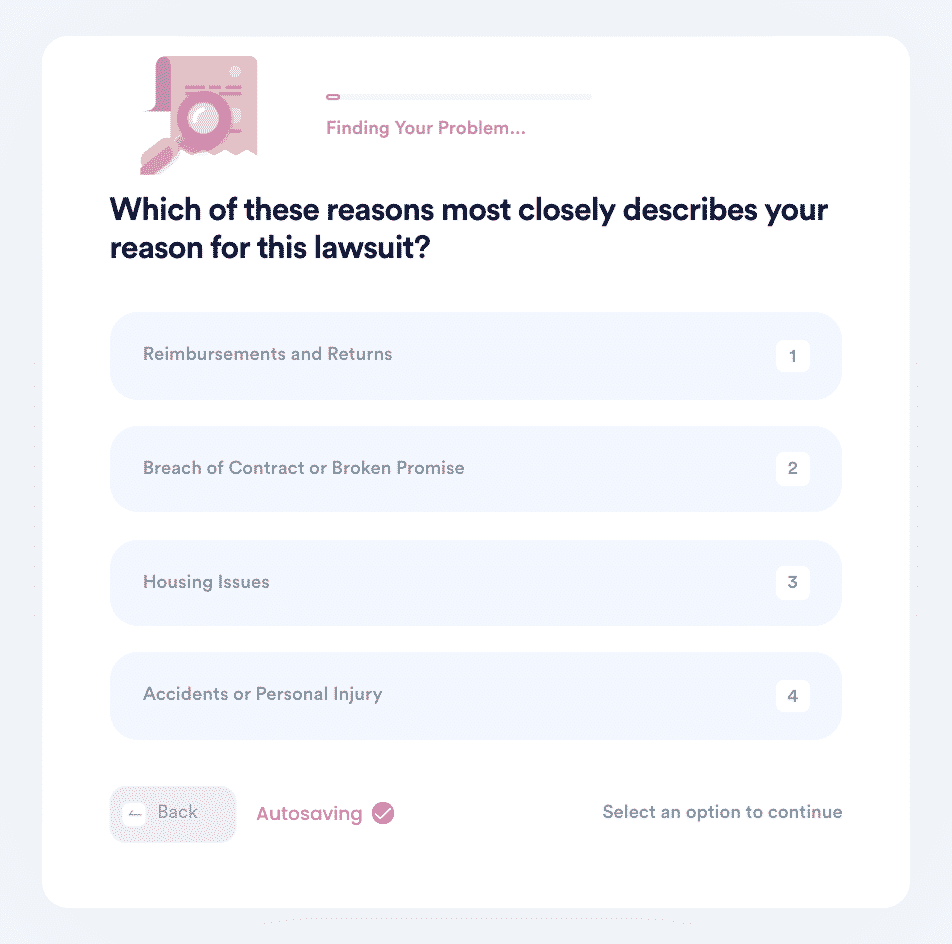 It can be incredibly frustrating and stressful when all your communication attempts with  fail. Unfortunately, this happens with a lot of big-name companies, not just Sky Sports. Other companies like Starbucks, Virgin Media, Tesco, Royal Mail, Ofcom, and CarShield have fallen victim to failing to address customer complaints. Fortunately, filing your  with DoNotPay helps make the process easier and guarantees you will talk to a Sky Sports representative. Filing your complaints with DNP is very simple and takes just a few minutes. We will handle the rest while you resume your daily life routine.
Simply follow these steps to get started with DNP:
Sign in or log in to your DoNotPay account
Choose the "File a Complaint" service
Choose the product that best suits what you're complaining to Sky Sports about
Enter the name of the company you want to complain to (Sky Sports)
Be very detailed about your complaint and provide all evidence supporting your complaint
Click the "Submit" button.
That's it. After submitting your ticket, wait for a response from the DoNotPay team regarding your complaint.
Why Use DoNotPay to Make Your Sky Sports Complaints?
Sky Sports stands out as the best online app for handling complaints for many reasons. Here are the top three:
FAST: the service is super-fast as the DNP team starts working on your complaint immediately after you click the submit button.
EASY: navigating through our platform is very easy and doesn't require any technical know-how from customers.
SUCCESSFUL: we've handled thousands of cases similar to yours and have a very high success rate. The proof is in the thousands of positive reviews from our satisfied customers.
What Else Can DoNotPay Do?

Helping you solve your  is just the beginning of what DoNotPay can do. Our online app is built to handle several daily issues and can help make life easier while saving you time and money.
Here are other amazing services you can enjoy from DNP:
DoNotPay makes filing complaints against any company and getting the compensation you deserve much easier.  today. We're here to help.