How to File Sky Broadband Complaints Online and Get Refunded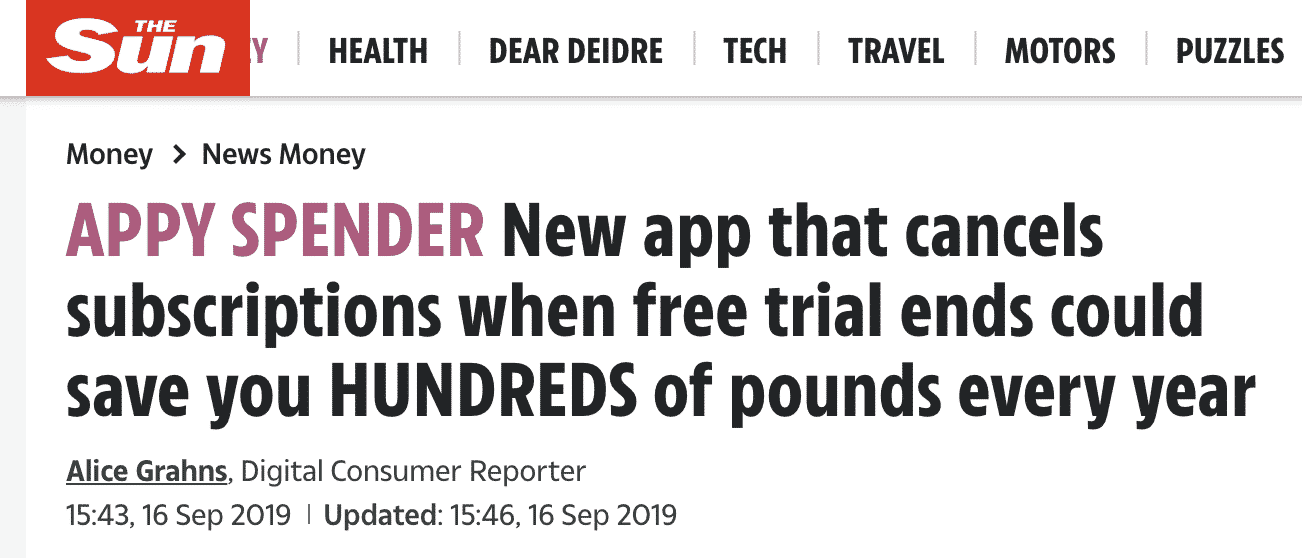 Did you overpay for a lousy cup of coffee at Starbucks or order a bad burrito at Chipotle? Are you having issues with Royal Mail or want to know how to file BBC complaints? If so, DoNotPay can help!
Our automated system offers round-the-clock access with easy-to-follow prompts that make filing a complaint against companies such as Hermes, Tesco, Car Shield, and British Gas easier than ever. We can even show you how to file Sky Broadband complaints, eliminating time-consuming forms or phone calls.
Sky Broadband was the first UK provider to offer unlimited broadband service. With gigafast speeds and communication packages to fit any budget, Sky is the #1 performing broadband provider. According to Ofcom, the UK's communication regulator, Sky customer complaints are consistently lower compared to other UK providers, with Virgin Media complaints occurring more frequently.
The most common Sky Broadband complaints involve service issues, billing, and unresolved complaints. Despite the company's above-average performance, many customers still have problems and need to make a complaint to Sky.
If you need assistance sending complaints to Sky and do not know where to turn, DoNotPay can help.
Sky Complaints Procedure
DoNotPay offers a quick method for sending a complaint to Sky, but if you prefer to contact the provider on your own, there are several ways to file a Sky complaint.
1. Phone
Call Sky Contact Centre at 03337 592 021 to make a complaint. The service is inclusive of Sky Talk and Sky Mobile complaints.
Call Sky at 03442 410 265 to make Sky TV complaints about a programme broadcast.
Be prepared for long delays when contacting Sky by telephone. The company website states, "Getting in touch may take longer than usual, but we're prioritising calls from customers who've already been online."
2. Via Post
Sky broadband speed complaint issues and Sky internet complaints can be sent to:
Customer Complaints, Sky Subscriber Services Ltd, PO Box 43, Livingston, EH54 7DD
Sky advises customers that "this might not be the fastest way for us to get back to you."
3. Email
The Sky email address to make a complaint about a programme broadcast is viewerR@sky.uk.
For all other issues, sky email complaints require the use of an online form, but you must sign in to your current account for access.
4. Online Message
Log into your account to access the "Message a Sky Expert" feature. Response time varies and is not immediate. Representatives are only available Monday through Sunday from 8:30 am to 7:30 pm.
How to Reach Sky Broadband:
| | |
| --- | --- |
| Phone | 03337 592 021 |
| Post | Customer Complaints, Sky Subscriber Services Ltd, PO Box 43, Livingston, EH54 7DD |
| Email | Online Form |
| Message | Log into account |
Sky recommends utilising online services, suggesting that 90% of customers deal with queries and issues without calling the Contact Centre. If you need to contact Sky, the company states, "wait times may be longer than normal."
The website sends you through an endless loop of questions to avoid providing a Contact Centre telephone number for complaints. The system is frustrating and often ineffective for getting results. Fortunately, DoNotPay has developed a quicker and faster process for making Sky Broadband complaints.
Get Any Customer Service Issue Resolved With DoNotPay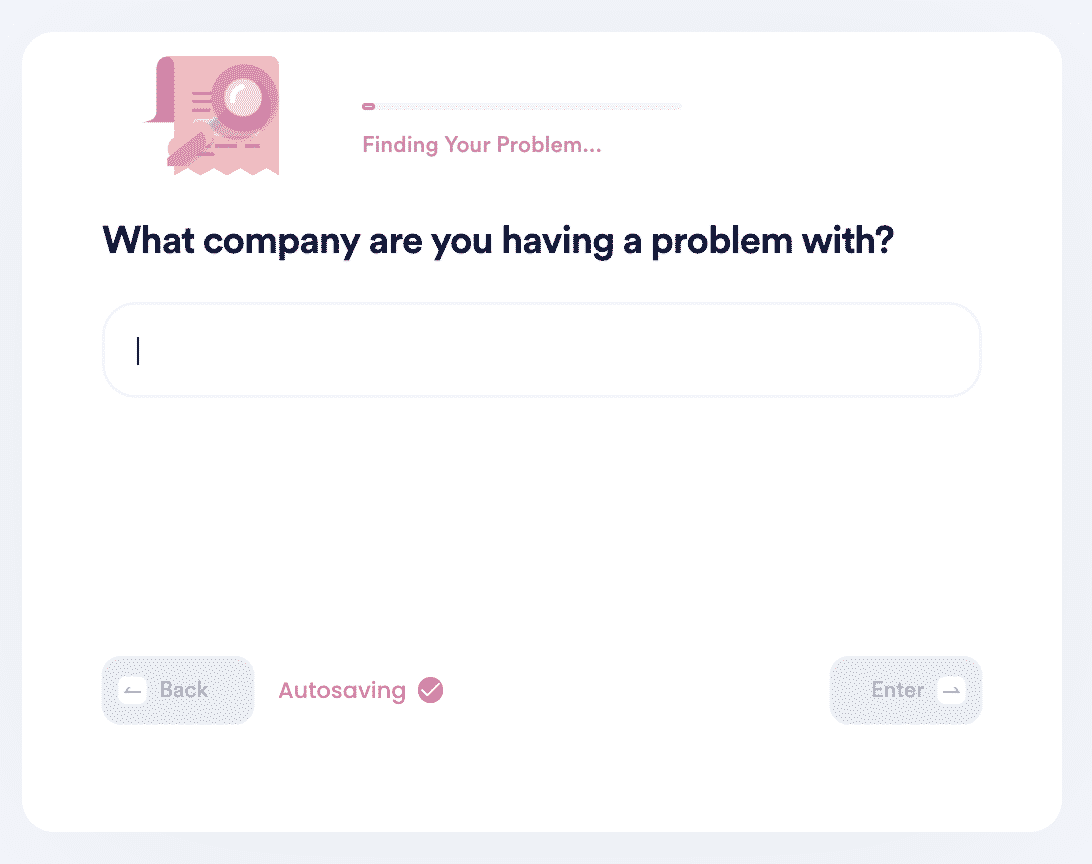 DoNotPay eliminates the time-consuming methods listed above for making Sky Broadband complaints. Our easy-to-use system is available 24/7 and is accessible from the convenience of your home computer.
We understand how valuable your time is and have developed a process for efficiently handling problems without wasting time online or waiting on hold for a customer service representative.
DoNotPay will contact Sky on your behalf, giving full details of the issue you are experiencing. We will help you address the problem in a few simple steps, so you can go about your day knowing the matter is being taken care of. Our proven method saves you time and eliminates the frustration of waiting for Sky to get in touch with you.
If DoNotPay finds Sky unresponsive, we can show you how to file Sky complaints with the ombudsman service.
DoNotPay Can Get Refunds for You in an Instant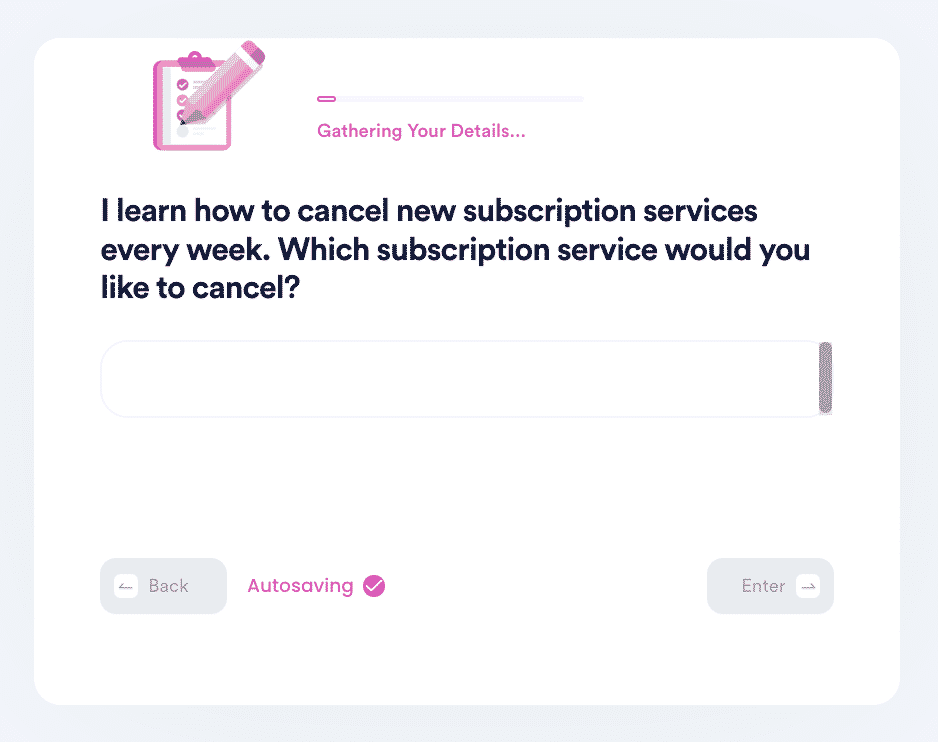 DoNotPay offers a hassle-free "Manage Subscriptions" product that makes cancelling or getting a Sky Broadband refund quick and easy.
Our automated system can process a refund request on your behalf. Our easy-to-follow prompts will guide you through a series of questions to make cancelling your subscription faster than ever, either immediately or on a specific date in the future that you prefer.
What Else Can DoNotPay Help You With?

DoNotPay is not limited to addressing Sky Broadband complaints. We can help you resolve issues with any company you do business with and can give you beneficial advise on matters such as:
Working with DoNotPay will give you the peace of mind you deserve. Issues are handled quickly and efficiently, reducing stress and time-consuming traditional contact methods that often go unanswered. Let DoNotPay be the customer service agent that is by your side any time of day or night to help you resolve any problem that may arise.