Use a Secure Fax Service To Put Your Mind at Ease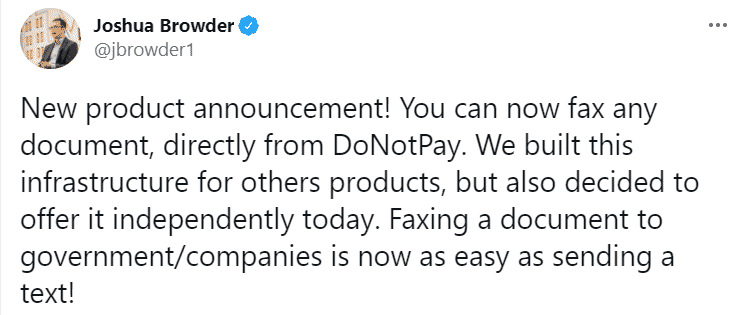 You can use your email to send less sensitive documents in the attachment as it's easy and quick. When it comes to sensitive documents, it's best to opt for a secure fax service to ensure no unauthorized person gets the information.
DoNotPay can guide you through secure fax services using a computer, phone, or reliable fax app. We also show you how to fax and get a fax number without too much hassle.
A Fax Machine vs. Online Fax
Modern technology has helped bring communication to another level. It's become much easier to liaise with business partners, family members, and friends.
What about sending sensitive information and files to an organization or a person? Is there a secure and safe process for that?
Lots of people will opt for the good old fax machine or regular mail. Both options are valid, but there are issues you need to consider first.
To use a fax machine, you first need to print out a document. This increases the chances of nosy colleagues in your or the recipient's office reading the file.
When you send files to your doctor, therapist, or lawyer, you don't want your medical or legal information to end up in the wrong hands. There is a reason why doctor-patient and lawyer-client relationships are confidential. Faxing also requires a lot of paper that, in turn, negatively affects the environment.
Take a look at this short comparison between fax machines and online fax services:
| | | |
| --- | --- | --- |
| You Need To Have | Fax Machines | Online Fax Service |
| A computer | Yes | Yes |
| A printer to print out a document | Yes | No |
| Printing paper | Yes | No |
| A fax number | Yes | Optional |
Don't forget that sometimes you need to wait in case the line's engaged. Online faxing takes care of busy lines for you as the system keeps automatically resending your file.
If you already have a stand-alone fax machine, you can turn it into a secure one. To make sure your faxing is protected as much as possible, you can opt for cloud services to protect the traditional faxing process.
How To Send a Secure Fax
Some online faxing services provide the following security features:
SSL encryption

Confirmation emails notifying you a file was sent or received

Customer support

Digital fax formats offering an option to save, copy, forward, or print the sent and received files
You can even get advanced security options from some fax service providers in case you handle highly sensitive data.
Secure Online Fax Services
If you're still wondering why bother with a fax service when you have an email at your disposal, think about email hacking. Hackers attack every 39 seconds and steal 75 files per second.
Another big problem with emails is how easily they can be forged. You end up with viruses endangering not only your computer and data but the whole business network and records.
How many times have you thought a reliable company has emailed you and then realized somebody made it look like an authentic email?
Plenty of industries choose secure fax services instead of email to send sensitive information regarding legal, medical, or trade records.
Choose DoNotPay Online Secure Fax Services
To transmit documents to any destination securely and quickly, you can choose DoNotPay. We provide SSL encryption and confirmation emails for all your faxes.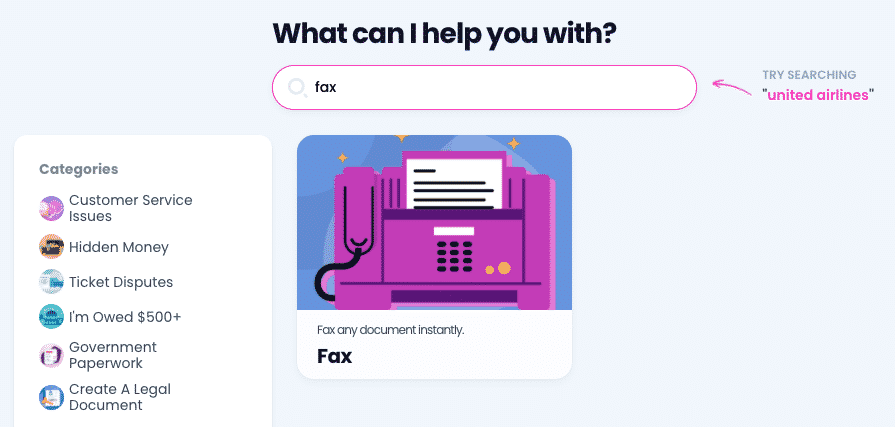 DoNotPay Uses SSL Encryption
SSL encryption will protect your sensitive records while using the DoNotPay service.
When you access our Fax feature from your web browser, you can see the indicator of SSL encryption by yourself as our web address starts with HTTPS.
Using DoNotPay, you can view all sent faxes from your email and still have an option to:
Print

Copy

Forward

Save the fax
Why Does DoNotPay Use Confirmation Emails?
The reason for developing our fax email integration feature is because we wanted to offer additional protection to our users.
DoNotPay alerts you every time you send a fax. You can see the file immediately when it is sent. Nobody can use your online fax account to send faxes pretending to be you as you get a confirmation email for each sent fax.
You don't have to go back home or to the office to send a fax. Accessing all faxes from your inbox is a convenient way to review any necessary documents or information wherever you are.
Fax Carefree With DoNotPay
Transmit legally binding, official, medical, or business docs without agonizing over security issues. Your faxes will end up in the right hands with DoNotPay's Fax feature.
Our process is safe and straightforward:
Open DoNotPay in a

Access the DoNotPay

Fax

product

Upload or snap a photo

Enter the receiving fax number

Wait for a confirmation email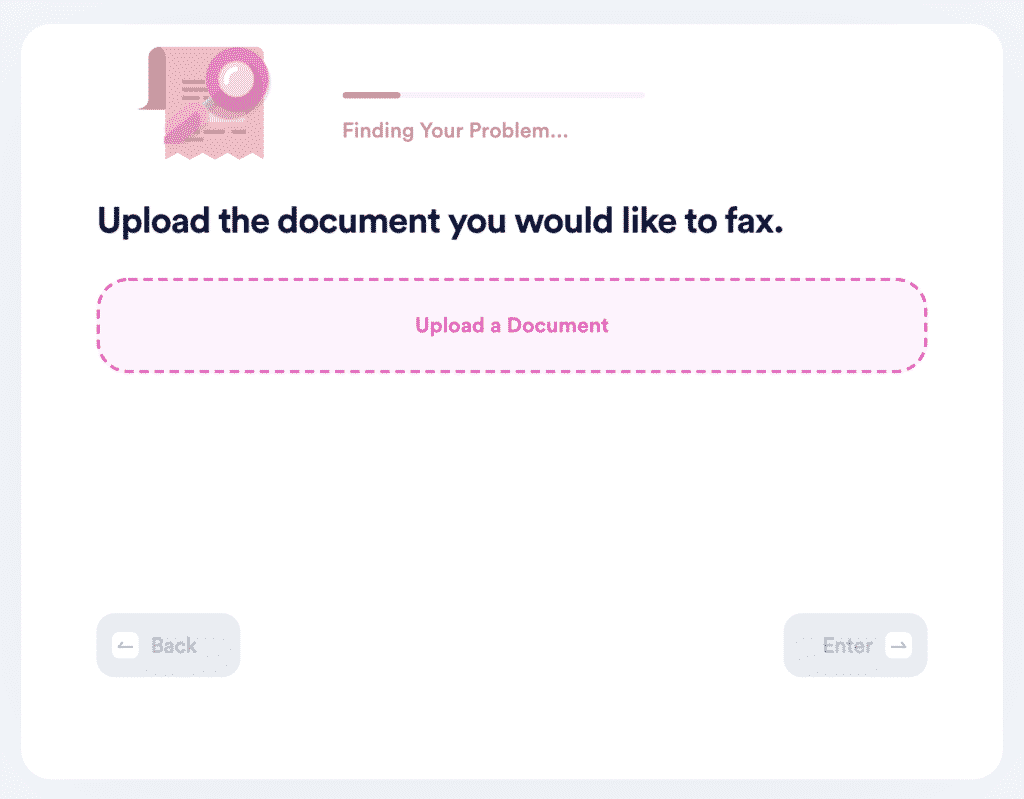 DoNotPay provides a convenient, quick, and secure fax service to keep your private matters really private!
Keep the Communication Lines Clear With DoNotPay
Do you know how powerful DoNotPay's virtual credit card is?
This super-smart feature can not only sign you up for no-risk free trials but can provide you with an alternative email address. You can test any service without giving out your real email, which will keep your inbox clean from spam!
If you have family or friends within the U.S. prison system, our app helps you get in touch with them quickly.
We can also make sure you don't become a target of text and robocall scammers! Keep your phone number private and avoid this type of harassment by using our Burner Phone feature!
In case you need to fax a document, there is no need to search for the instruction manual on how to operate a fax machine. DoNotPay makes it simple to send online faxes anywhere!
DoNotPay Is Your Shortcut Through Bureaucracy
With our app, you don't have to spend hours figuring out how to request a refund, cancel a service, or book a DMV appointment.
We take over all the hard work! Forget about waiting in a phone queue for hours in hopes of reaching a customer service rep. Our AI-powered app will call any company for you and ping you when a human appears on the other end of the line.
DoNotPay also speeds up the process of filing insurance claims, claiming warranties, reducing property tax, and drafting various legal docs.