Did Screwfix.com Ignore Your Complaints? Here's What To Do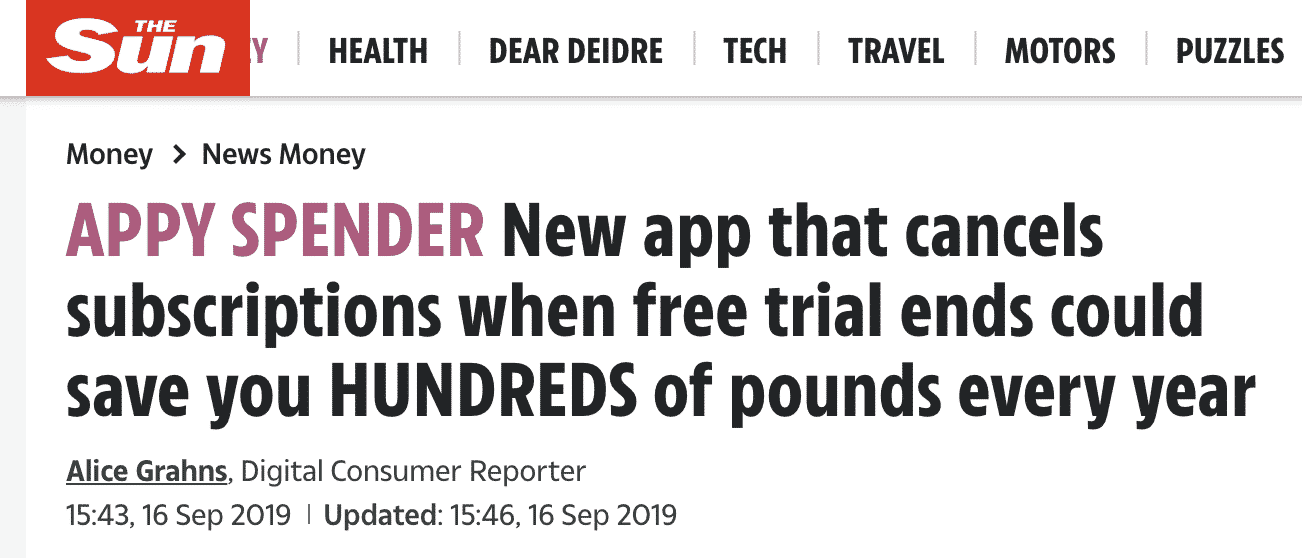 Screwfix is undeniably the UK's biggest multi-channel retailer of trade tools, accessories, and hardware products. Although Screwfix does its best to provide stellar products and services throughout all components of its business, occasionally, things go wrong. Some of the common complaints the retailer deals with include out-of-stock goods, difficulties using an online app, faulty products, and poor customer service. If you have a bad experience shopping at Screwfix, it is your right to complain. DoNotPay provides an easier way to file . We can help you sue Screwfix in small claims court by drafting a demand letter or a court filing for you in minutes!
How to Complain to Screwfix
The easiest way to  is by contacting customer service directly. Use the following contact information to register your complaint:
Call them their phone number to talk directly with their customer service department.
Email them to submit the needed documents if you have some supporting papers to send regarding your complaints.
Send the complaints to their mailing address if you're not comfortable calling and using email as an option.
How to Reach Screwfix Customer Support

Website
Help Center
Email
Send A Message
Phone Number
03330 112 112.
Mail
Customer Resolutions: Screwfix Direct Limited

Trade House,  Mead Avenue Yeovil Somerset

BA22 8RT
What is the Return Policy for Screwfix?
Screwfix offers a 30-day money-back guarantee on their items. The items should be returned unused, in a saleable condition with their original packaging and all component parts and any items intact. You should also include your invoice and returns form.
Is Small Claims Court the Best Option to File Complaints Against Screwfix?
A small claims court is a special court that handles simple issues quickly and inexpensively. Small claims court rules are typically simplified, and the hearing is made informal. Attorneys are rarely required. If you are seeking compensation of less than £10,000 from Screwfix, small claims court may be an ideal option once you have exhausted all other channels to resolve the issue out of court.
What Are the Things to Consider Before Making a Small Claim?
Before you start your small claim, it is a good idea to write a formal letter to Screwfix. This is called a 'letter before claim' or a 'letter before action.' You need to do this even if you have already written to them to complain. If the letter before the claim fails to resolve the issue, start your small claim by filling in a form.
What Should I Include in a Letter Before the Claim?
A letter before the claim should include the following information:
Your name and contact details
A summary of what happened
The action you want the other person to do
The amount of compensation you are seeking
A deadline to reply
Steps for Making a Small Claim Against Screwfix on Your Own
If you don't get a reply or are unsatisfied with it, you can start your small claim. The following are some of the steps to make a small claim:
Prepare the case: Preparing for the case may involve collecting evidence, such as videos and pictures, and collecting witness statements where possible.
Write a complaint letter: Write a complaint letter informing Screwfix you intend to sue them in a small claim court. Provide reasonable time for the retailer to act.
Fill in the claim form: Fill in a form called a Particulars of Claim. This is basically a statement telling your side of the story. Include all details of what you are claiming for and why.
Start court action: Send copies of the claim form to the court and ensure you keep an extra copy for your records. The court will stamp the claim form and serve it to the defendant.
How to Deal With the Defendant's Response
The court will send a copy of your claim form to Screwfix. The defendant must acknowledge they received your claim within 14 days by sending a reply or a form called an 'acknowledgement of service.' The defendant may agree to some or your entire claim or disagree entirely with your claim. If the defendant fails to reply, the court decides you have won and will issue orders for the defendant to pay the claim and other costs.
What Happens if the Defendant Disagrees With My Claim?
As mentioned earlier, the defendant may disagree with your claim in a process known as defending the claim. They must explain the reasons for their disagreement in a document called "defence." The defendant should send their defence to the court within 14 days of receiving the claim. Where a disagreement exists, the court will schedule a hearing.
How to Sue Screwfix in Small Claims Court With DoNotPay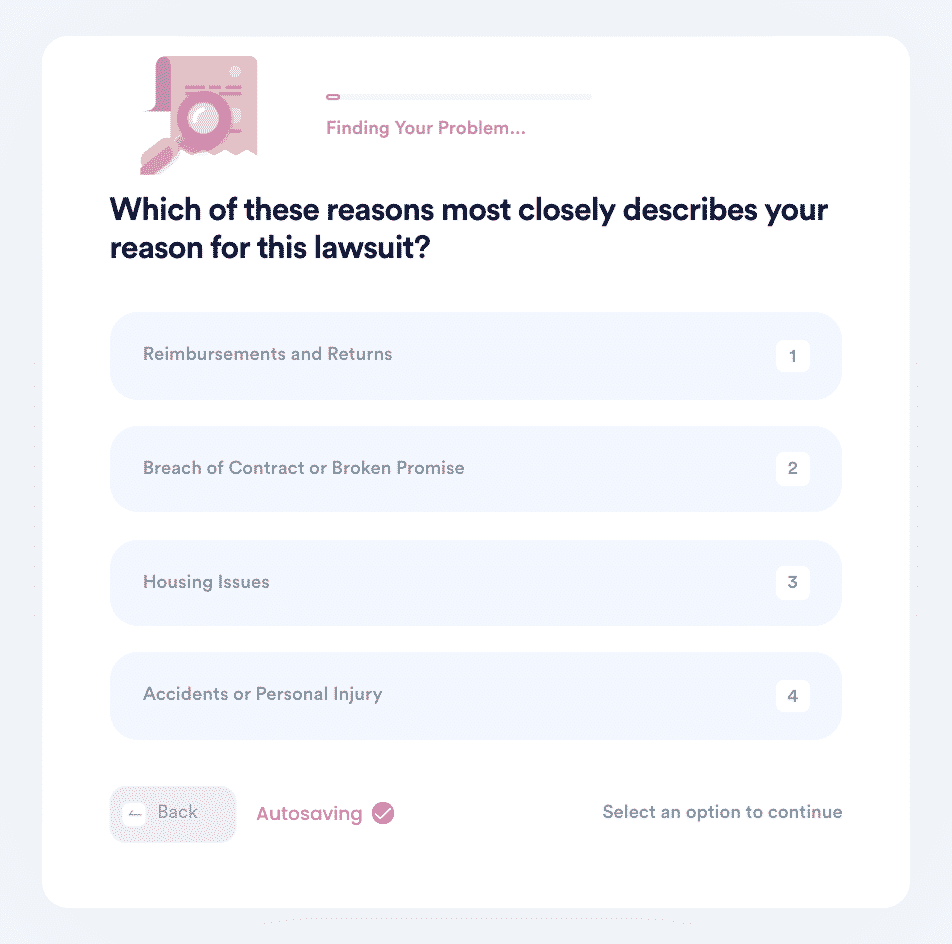 The DIY method to file a complaint against Screwfix is never easy. You must collect large volumes of evidence and follow lengthy procedures to initiate the case. DoNotPay helps ease this process. Use the following steps to get started:
Open DoNotPay in your web browser and Search Sue Now product
Enter the amount of money you are owed
Choose whether you need a demand letter or court filing forms
Provide the reasons for the lawsuit and submit any applicable details, including receipts, videos, or photo proof.
That's it! DoNotPay will then generate a demand letter or court filing forms for you. We'll even mail a copy of your demand letter to the individual or business you are suing!
Other Ways DoNotPay Can Help

DoNotPay does much more than help you file a complaint in a small court including the following
Here are some of the other things DoNotPay helps with:
DoNotPay Can Help File Screwfix Complaints
Dealing with complaints on your own is never easy. The retailer may ignore your concerns or blatantly refuse to offer compensation for your damages. If you need help filing complaints against Screwfix, DoNotPay can help. Join us today to learn more!