How to File a Complaint Against Schuh and Hear Back Quickly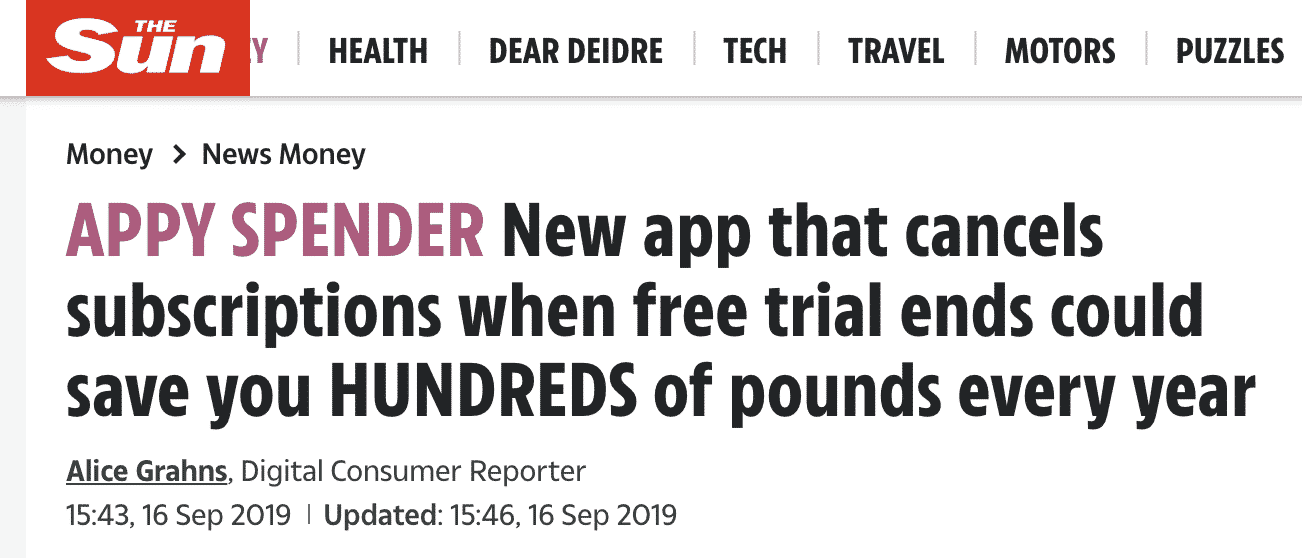 Schuh is a footwear retailer. It's pronounced "shoe." It's situated in Livingston, Scotland. Schuh is mostly a branded stockist of shoes that sells more than 80 brands, such as Vans, Converse, Nike, UGG, and Adidas. It also has its own Schuh label. Like with any other retailer, Schuh customers may have .
It has 132 stores all over Ireland and the UK. When shopping at Schuh, you have a huge selection of women's, men's, and children's boots, shoes, and trainers from some of the largest names in footwear.
If you do have Schuh complaints, you'll want to reach out to their customer support team. But, this isn't always as simple as it may seem. If you find it to be a hassle to get your complaint across or you're not being responded to when you submit a complaint, DoNotPay is here to help.
Schuh Customer Support 
You should always start at their FAQ section to see if you can find answers to any questions you may have. If you can't find the answer, you can reach out to Schuh customer support and they'll answer you in person.
Ways to contact Schuh customer support with  include:
1. Social Media
You can go to their Facebook page or make a tweet to reach out to Schuh customer support. One of their Customer Experience Team members will respond to you as fast as possible. According to Schuh, and their team it took an average of six minutes for them to answer Facebook message inquiries and around eight minutes to respond to tweets.
2. Live Help 
A fast and easy way to reach out to Schuh with a complaint is to access their Live Help service. You just click on their Live Help tab. It's located at the top of their website page. One of their friendly team members will get back to you.
Open hours for Live Help are:
Mondays through Fridays: 09:00 - 20:00
Saturdays: 10:00 - 17:00
Sundays: 11:00 - 17:00
3. Phone 
If you'd rather give them a call, their local-rate number for their customers to call is 0207 100 1515. Their team is available on the following schedules:
Mondays through Fridays: 09:00 - 20:00
Saturdays: 10:00 - 17:00
Sundays: 11:00 - 17:00
Take note that they do record all of their outgoing and incoming calls for training and quality purposes. Your calls into their store may also be recorded in certain situations for training and quality purposes.
If you're calling in for other reasons instead of trying to reach their Customer Experience Team, you'll want to call 01506 460 250.
4. Email 
You can also email them at help@schuh.co.uk. It's preferred that you contact Schuh via email with complaints. 
If the Complaints Team isn't able to resolve your Schuh complaints through their complaints handling process, you will find an ODR Platform or online dispute resolution platform through the EU commission for disputes that involve online items. Visit here to access the ODR platform.
5. Write to Them 
If you'd prefer to write to Schuh customer support, you can mail in your complaints to:
Schuh Customer Experience Team
1 Neilson Square
Deans Industrial Estate
Livingston
EH54 8RQ 
Here's a summary of the contact details:
Schuh Customer Care Contact Information

Phone
0207 100 1515
Email
help@schuh.co.uk
Address
Schuh Customer Experience Team

1 Neilson Square

Deans Industrial Estate

Livingston

EH54 8RQ

Online Support
Live Chat
Social Media Accounts
Facebook - Schuh Twitter - @schuhHELP
Alternative Ways to File a Complaint Against Schuh 
There are other ways you can file a Schuh complaint.
1. Contact the Company 
Regardless of the type of complaint you have, it is always proper to give the company the opportunity to make things right first. Therefore, your first step would be to reach out to the company in question directly first to make a complaint. Sending in your complaint via email or in a letter is best if possible.
If the company follows a certain official procedure for complaints, you'll want to follow the instructions they have set forth and make sure you escalate your complaints through their official procedure to take the matter further.
You'll also want to keep copies of any documents you've sent to the company, such as contracts or bills and make note of you sending them. Certain companies, particularly those inside the personal finance sector, set certain time limits for resolving most complaints.
2. ADR Scheme 
Organisations within specific sectors must provide some type of ADR scheme. ADR stands for alternative dispute resolution. In certain other sectors, you'll have access to mediation schemes or arbitration schemes, particularly if the organisation is involved in a trade association, such as a travel company or builder.
ADR schemes help find amicable solutions for both parties. They also help adjudicate disputes by providing independent arbitration.
The arbitrator's decision binds both parties. If you're not happy with the arbitrator's decision, you won't have the ability to bring the matter to court or make use of an ombudsman service.
3. Make Use of an Ombudsman 
The ombudsman also falls under the ADR scheme category. They're actually a form of ADR. Prior to going to an ombudsman, you typically must have gotten to a deadlock position with the organisation.
This occurs when you've gone through the official complaints process of the company and have reached the point where the company thinks there's nothing left for them to do to rectify your complaint.
You can request a letter of deadlock from the company to show you've tried everything you can to get the complaint resolved.
Ombudsmen work like independent referees. They look at the dispute carefully from both sides in order to provide a solution. They'll take action only when there's been an administrative or service error.
Each ombudsman service has its own conditions in terms of timing. An ombudsman may expect you to provide the organisation with more time to resolve your complaint than others. There may be limits to the age of your complaint in order for them to even look at it.
Remember, reaching out to an ombudsman should be your last resort after you've tried all you can to get your complaint resolved with the company first.
Get Any Customer Service Issue Resolved With DoNotPay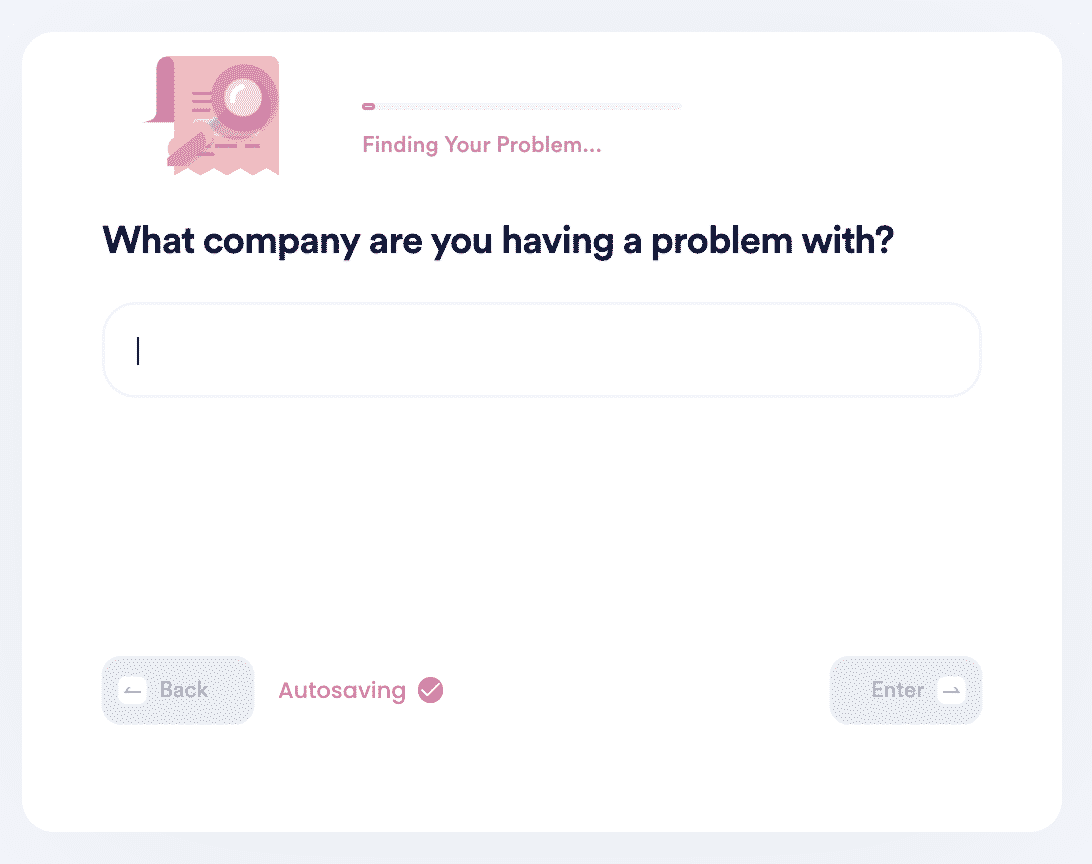 Reaching out to the customer support department of a company can be irritating if you've had to wait in line for a long time. Fortunately, DoNotPay can make this process much easier for you.
You simply select DoNotPay's Customer Service Issues product and click on the choice that fits your complaint best. After you type in the company's name that you have a complaint with and provide essential details that will support your case, DoNotPay will get to work on your behalf to get your complaint rectified.
That's it!
Other Complaints UK Services DoNotPay Helps With 
DoNotPay doesn't just help with Schuh complaints. DoNotPay can work with many different organisations and companies and can help you file complaints to:
What Else Can DoNotPay Do? 
DoNotPay doesn't stop complaints in the UK. In fact, DoNotPay provides a large list of other types of services, such as helping you:
You don't have to try and handle the hassles of filing  by yourself. DoNotPay is here to assist you with that.