Dispute parking tickets in Savannah without a lawyer

Only 5 % of people contest their parking fines, while the rest pay the infraction and move past the unpleasant situation. But, beating citations has never been simpler and quicker. The DoNotPay app needs only a few minutes of your time to appeal your infraction in any city in the US.
Contesting a parking citation is a no-brainer
Endgadget reported that our app has successfully managed to fight 160,000 infractions and saved millions for our users. With a 74% success rate, beating a parking fine with our AI virtual lawyer is a no-brainer.
Check out how you can dispute parking tickets in any city in no time:
Appeal Savannah fines in less than 120 seconds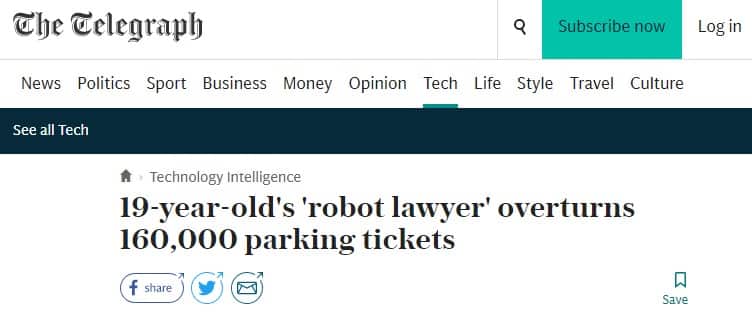 Parking spaces around Savannah are under the jurisdiction of the Mobility and Parking Services Department. Their website is the best place to get familiar with public transportation, parking spaces, and infractions, and keep track of the latest changes regarding the infrastructure. Here you can also download their detailed guide to the best places to park in downtown Savannah.
In 2018, the city introduced changes in its parking system such as the creation of price zones, upgrading meters, reducing fines, and designing an app as a payment option to make it much easier for both residents and visitors to pay or dispute their parking citations.
This is where the DoNotPay app comes in handy because by completing a few easy steps, you can quickly and efficiently dispute your infraction in no time. All you have to do is:
Use our app in your

Present your case by answering a couple of questions about your citation

Upload a picture of your ticket

The app will produce an appeal letter for you to send.
If there is a court hearing as a part of the contest process, you can bring this letter and use it as a script.
With our app, the whole process lasts less than two minutes, and you can gain a lot from it. You can dismiss your ticket or reduce it significantly. Either way, it will save you money and time you would spend in writing an appeal all by yourself.
Is beating an infraction worth my time?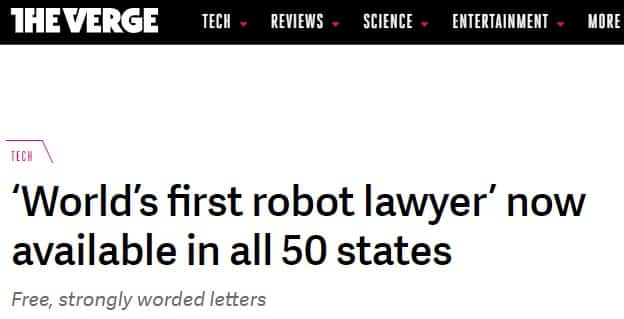 The DoNotPay app has many advantages. The greatest of them all is saving time. When you download the app or access it through a web browser, in a few minutes, you will get an appeal letter that would take you a long time to write on your own since you have to write it correctly to suit the laws and policies of your state.
Traditionally fighting a citation, without our app, is time-consuming and demands a lot of effort. You can do it through an online application found on the city's website, by mail, or in person. Here is how:
Online

- access the city's

website

, and see the page dedicated to Mobility and Parking Services. Open the online application and follow the steps to appeal to your ticket. You will have to enter the citation number or plate number to get started with your appeal.

In-person

- visit the Mobility & Parking Services Office located at:

100 E. Bryan Street in the Bryan Street Parking Garage

Downtown Savannah
Based on residents' and visitors' experience with contesting fines in Savannah, it seems that the city appreciates paying and disputing infractions, rather than collecting unpaid ones. Last year, the local authorities organized an event for America's Second Harvest of Coastal Georgia, where they excused up to five parking fines for different types of violations for all of those who brought canned food.
So, to answer your question, yes, in Savannah, GA, contesting your citation is definitely worth your time.
How much time does DoNotPay save?

Our app takes care of your time and money as it needs only a few minutes to generate the appeal letter and help you dispute the infraction. Doing it on your own could take up to a day. It is difficult, and there is no need to waste your energy on doing it without the DoNotPay app.
Can I beat infractions from private companies with DoNotPay?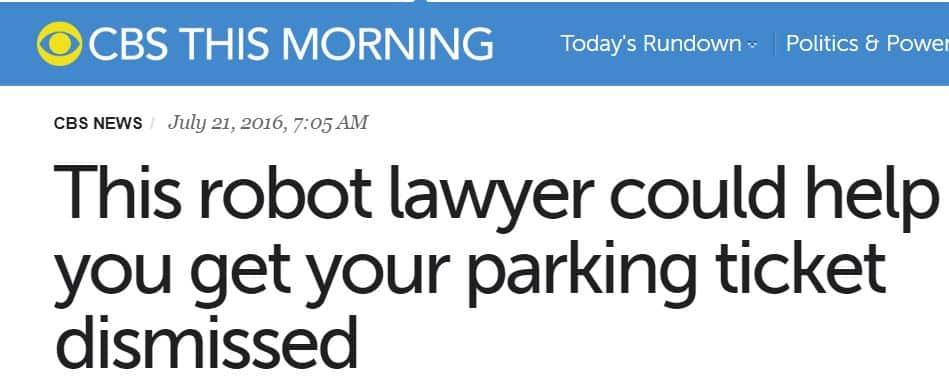 Like in any other city in the US, Savannah has parking facilities belonging to the government and private parking companies. It is useful to know which companies you will most frequently encounter:
Ace Parking

Imperial Parking

Douglas Parking

ABM Parking Services

Laz Parking

SP+ or Standard Parking

Towne Park

Lanier Parking
One of the most exceptional features of our app is that it helps appeal parking infractions received on government-owned as well as on private parking spaces. Besides, it doesn't matter where you get a ticket, because the DoNotPay app efficiently disputes fines in any city in the US.
Do I need a lawyer to dispute a parking citation in Savannah?

You don't need an attorney to contest a citation in Savannah, GA. Although the appeal procedure is demanding, it is established in such a way so individuals can challenge infractions all by themselves. Still, if the hearing is involved, people usually feel more relaxed in the presence of a lawyer. However, finding and hiring the most suitable attorney takes time and significant funds.
You will have to:
Ask around to see how much lawyers cost in your area and see whether you are willing to spend a fortune on a advice

Make a list of potential candidates and arrange a meeting with them to discuss your case

Determine which one is the most appropriate for your situation and your budget in terms of expertise and payment

Hire the best one and prepare yourself to spend a large part, if not the whole, salary on legal representation
Luck is on your side in this situation, too, as our virtual lawyer can dispute your ticket in under two minutes. Think about how much time and money will the DoNotPay app saves.
How much do parking ticket lawyers cost in Savannah?

A reasonable attorney will cost you somewhere between $200 and $500 depending on their reputation and experience. The legal representation costs will be much higher than the original price of your ticket. This way, you will spend a whole fortune trying to appeal a parking infraction.
With our app, you have the world's first lawyer at your disposal that is just as efficient as the real one and costs practically nothing.
How do I pay for the Savannah parking ticket?

There are four ways of paying a citation:
Online

- through the

online payment application

found on the Mobility and Parking Service's website. You can enter either your ticket number or plate number. They only accept Visa or MasterCard credit cards.

By mail

- send your check along with your citation number to the following address:

Mobility & Parking Services Office

100 E. Bryan Street in the Bryan Street Parking Garage

Downtown Savannah

In-person

- bring your infraction and visit the Mobility and Parking Services Office at the address mentioned above and complete the payment.

Via app

- download ParkSavannah to complete your parking payments, prolong your parking sessions, and get notified before your parking meter expires.
Which is better, to pay or dispute?
| | | | | |
| --- | --- | --- | --- | --- |
| | Ease | Time | Cost | Benefits |
| Pay | Online and app payment requires following simple instructions, by mail, and in person is more complicated | Online and by app takes two business days, while by mail and in-person can last up to several days | $20 to $100 | Doesn't affect your record nor your car insurance |
| Dispute | Easy peasy | Under two minutes | Free of charge | Time-saving and cost-efficient |
What consequences will I have to face if I don't pay for my fine?
Upon receiving the infraction, you have only five business days from the issuance date to either pay or contest the citation. On the sixth day, the authorities will add a late fee of $12 to your ticket. After one month, they will add another penalty of $17. If, after this time, you haven't completed your payment, your vehicle will be booted. It will remain immobilized until you pay the original fine, all the late fees, and penalties, along with the boot removal fee. In case you fail to settle your debt, the authorities will tow your car and impound it at your expense.
Do parking tickets go on my record?
Moving violations such as traffic and speeding citations are serious offenses, and as such, they go on driver records. As parking infractions don't belong to moving violations, they don't appear on your record. But, if you collect more than outstanding fines, this will raise a red flag, and the DMV will get involved. They won't allow you to renew your driver's license and registration. Without these documents, you won't be able to get a renewal sticker for your vehicle, among other things.
Do I need to pay parking fines I receive in another state?
Absolutely. Whether you get a ticket in your country of residence or some other, it doesn't matter because you still have to pay what you owe or appeal. Most of the cities have several payment options to suit everyone and facilitate the whole payment process. You can pay either online, by mail, by phone, or through an app. Our app helps dispute parking infractions in any city in the US.
Do I have to pay for the tickets I get in a rental car?
Yes. In this case, if you don't pay or contest your fine, the rental company, such as Sixt, will charge the credit card you used to rent the vehicle to pay for the infraction. Along with the ticket amount, they will also charge you a service fee, so you will probably pay much more than the original amount of the citation.
Can my car insurance go up?
Parking violations don't usually affect your car insurance as the car insurance companies such as State Farm don't get notified about your outstanding tickets. But if you have collected a considerable amount of unpaid fines, the DMV will prohibit you from renewing your license and registration. Such a situation triggers a complicated situation with the car insurance company because, without valid documents, they can't insure your car.
Can I get a ticket while I'm in the car?
In or out of the car, it doesn't matter. If your vehicle is improperly parked and violates parking regulations and policies in any way, the parking officer has to give you a fine. You have to watch where you park no matter for how long as you will get a citation.
How much does Savannah make from parking tickets?
In 2015, Mobility and Parking Services of Savannah issued 125,000 citations, but failed to pursue all the collected outstanding infractions, so their total revenue was around $3 million. In 2018, the city significantly improved its parking infrastructure and system, which led to issuing 69,000 parking fines, most of which are for an expired parking meter.
DoNotPay helps users fight and beat tickets in any city
DoNotPay helps users fight parking tickets in every city in the US and UK. Here are a few cities we've helped users dispute the most tickets in:
What else can DoNotPay do?
Our app can help you overcome many annoying issues in your everyday life, such as:
Disputing traffic tickets

Fighting speeding tickets
To sum up
| | |
| --- | --- |
| Is it easy to fight a ticket? | It is super easy with the DoNotPay app. |
| Does beating an infraction last long? | No. Our app gets it done in less than 120 seconds. |
| Is contesting a citation worth my time? | Yes. The DoNotPay is successful, and it saves your money and time. |
| Does it work on private parking companies too? | Of course. Our app covers both types of parking spaces. |
| Do I need a lawyer for disputing a ticket? | With an AI virtual attorney, there is no need for a real one. |
| How much will I have to pay the attorney? | Real lawyers cost a fortune, but DoNotPay is very affordable. |
| What's the best payment option? | Disputing with the DoNotPay app is the best option as it can dismiss your whole ticket or at least reduce it considerably. |
| What will happen if I don't pay the infractions? | The authorities will add late fees and penalties, and your car may be immobilized and impounded. |
| Do parking tickets appear on my record? | No, but you won't be able to renew your license and registration. |
| Do I have to pay the fines I get in other states? | Yes. With DNP, you can dispute them in any city in the USA. |
| What about a rental car? | It doesn't make any difference. Either you will pay by yourself, or the rental agency will charge your credit card for the fine and service fees. |
| Does a parking citation affect my car insurance? | Not really, but without a valid license and registration, you can't insure your car. |
| If I'm in the car, can I still get a citation? | Absolutely. As long as your car violates parking regulations, you will receive a fine. |