The most effective way to dispute parking tickets in Salt Lake City, Utah
If you're looking for a fast and easy, but most importantly FREE way to dispute a parking ticket in Salt Lake City, look no further than DoNotPay. We've created the world's first lawyer chatbot to help you handle simple legal matters, including challenging citations. SiliconAngle news wrote about the app, stating it caught the interest and secured the funding from the likes of:
Greylock Ventures

Founders Fund

Tuesday Capital

Felicis Ventures

Index Ventures
The report also states the app was able to win 160,000 out of its first 250,000 disputes, giving it a noteworthy 64% success rate.
Watch how to dispute parking citations in any city
Does disputing a parking ticket ever pay off, or am I wasting time?

We always recommend disputing a parking ticket, even if it seems justified. By using the app, you'll quickly learn that just by challenging a ticket, people gain a significant chance of getting their fines reduced or dropped.
In the past, disputing a parking ticket was just too much hassle for people. As a result, a sizable number of improper tickets were paid in full because people didn't want to delegate their free time and energy into fighting them. In some situations, people would also opt for legal consultation, which would require even more time and money for something as simple as a parking ticket dispute. DoNotPay has simplified the process to the point it would be a shame not to try it at least.
How to create a professional parking dispute in 120 seconds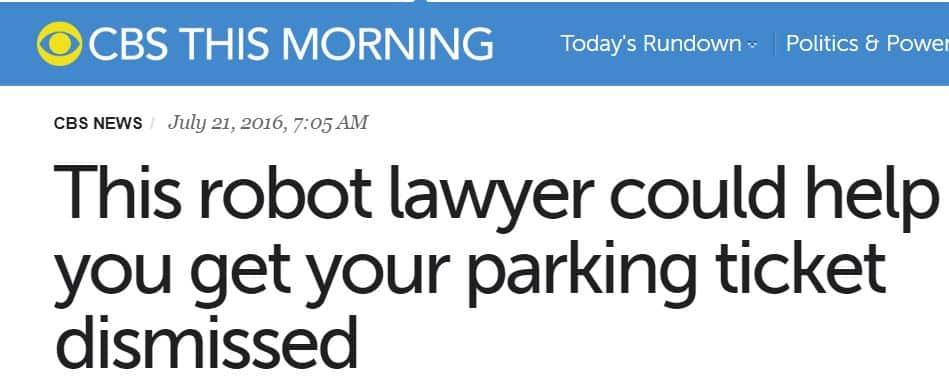 To make sure you prepare your case accordingly and not leave something important out, we recommend you let DoNotPay do the work for you. The app will take a full workdays' worth of tasks, such as research and writing, and do it in under 120 seconds. Here are four steps on how to use it:
Visit the DoNotPay

web app

in your browser 

Take a photo of your parking ticket and upload it to DoNotPay

Chat with the AI lawyer to let it get a grasp of the situation

Let DoNotPay create a dispute for you, suitable for SLC parking laws
All Salt Lake City parking tickets must be contested within the first 20 days of issuing. Each case is handled by the city's Parking and Civil Unit through a hearing officer, meaning you will have to present your case to a representative. This can be done in two ways:
Online

form

In-person at 451 South State Street, Salt Lake City & County Building Room, 145
The working hours for in-person hearings are:
Monday, Tuesday, Thursday, and Friday, from 8:00 a.m. to 4:30 p.m.

Wednesday from 9:00 a.m. to 4:30 p.m.
At the moment, there are no options to file a dispute through phone or by mail.
How much time will DoNotPay save me, as opposed to doing everything myself?

The short answer is a lot. DoNotPay is by far the most time-efficient way to dispute parking citations. Doing everything yourself will require up to a days' worth of work of preparing the case, researching, writing, double-checking everything and then still wondering if you forgot about something. 
On top of that, the rules are pretty clear that if the dispute is deemed incomplete, it will automatically be disregarded. Imagine spending a whole day doing something, only to be told you did it incorrectly. DoNotPay will complete the process for you in under two minutes, saving you plenty of time, money, and nerves. 
Can DoNotPay dispute parking citations from private companies?

Yes, DoNotPay is effective at disputing ALL government-issued and private contractor parking tickets. The app is helping thousands of people successfully challenge citations from private companies every day. These include, but are not limited to:
Diamond Lot

SP+ (Standard Parking) 

Ace Parking 

Towne Park

Lanier Parking

Impark (Imperial Parking)

Laz Parking

ABM Parking Services
Disputing vs Paying the ticket
| | | | | |
| --- | --- | --- | --- | --- |
| | Cost | Easiest Method | Required Time | Possibly Benefits |
| Dispute | Free with DoNotPay | DoNotPay | Up to a few minutes with DoNotPay | Having your ticket dropped or reduced |
| Pay | Full ticket amount | Online, other methods are less convenient | A few minutes if done online | No benefits, resort to paying only if you lose the dispute |
What can happen if I don't pay my infraction?

You never want to ignore a parking ticket. It will only cause problems down the line. But before you cover the fee, always try disputing it with DoNotPay, especially if you feel you've been wrongfully charged. 
In Salt Lake City, you have the first 20 days from the issuing date to cover or successfully dispute the ticket. If the ticket is left unchecked for 40 days, it will be sent to the Salt Lake City Collection Unit. If you let it sit for too long, you could be in for some surprises, such as:
An increase in fees with no limit

Your car getting towed or booted

Collection agencies bothering you

A suspension being put on your drivers' license

Rejection of new registrations or re-registration
Do parking tickets affect my insurance?

Parking citations will never directly affect your insurance rates. Insurance companies do not have input on received parking tickets and whether or not you paid them. According to State Farm, one of the biggest insurance companies in the U.S., only violations made while the vehicle is moving, that show up on your drivers' record, can affect your insurance. 
However, this is assuming you've either successfully disputed the ticket, via DoNotPay, or paid it in full. As mentioned in the previous segment, your drivers' license could get suspended by the DMV if you ignore the citation for too long. Insurance companies will take note that this happened, although at that point they won't ask how or why, so don't let that happen.
Can I get a parking ticket while I'm in my car?

In the eyes of the law, just because a vehicle is occupied while stationary, does not mean it's not considered parked. According to Utah Legislature 41-6a-1401, a vehicle is not exempt from parking rules whether occupied or not, except if it's temporarily engaged in loading or unloading of goods and passengers. 
Some parking officers may be kind enough to ask you to move if they see you in the car, but considering a portion of every city's budget comes from parking tickets, it's better to just play by the rules. If you ever get a parking citation while in the car, consider disputing it with DoNotPay right away, it shouldn't take you more than two minutes.
How much of Salt Lake City's revenue comes from parking citations.

The amount of paid citations varies from year to year, but in the previous decade, the total never went under $2,000,000. Here are the numbers between 2011 and 2016, according to the city's official financial report:
| | |
| --- | --- |
| Total revenue in USD | Time Period |
| 3,374,059 | 2011 - 2012 |
| 3,041,875 | 2012 - 2013 |
| 2,128,736 | 2013 - 2014  |
| 2,876,299 | 2014 - 2015 |
| 4,843,224 | 2016 - 2017 |
Here are some interesting statistics according to a report by K Salt Lake news:
Expired meters

were the most common reason for tickets

Thursday is the day with the most issued tickets at

20.2%

, while Sunday only had

1.1%

The hotspot for getting tickets was around Main Street, with

300 South

being the riskiest street
DoNotPay helps users fight and beat tickets in any city
DoNotPay helps users fight parking tickets in every city in the US and UK. Here are a few cities we've helped users dispute the most tickets in:
DoNotPay Is the Champion of Customer Advocacy
If you've never experienced an issue with a purchased item, you should consider yourself extremely lucky. When shopping goes wrong, you usually have to brace yourself for unpleasant and annoying exchanges with customer support centers.
DoNotPay is here to make exercising your consumer rights easy. Long holds when calling customer service reps and incessant marketing spam emails can stay in the past. We will help you avoid irritating text messages from online retailers by teaching you how to bypass phone verification when signing up.
Ask for refunds, claim warranties, fix credit card issues, or sue retailers in small claims court—these are just some of the services our platform provides.
With DoNotPay, you can start free trials for new services risk-free. If you want to get out existing subscriptions, canceling them has never been easier!
Wait, There's More!
Our full portfolio includes features as diverse as contacting inmates and requesting college application fee waivers for students from low-income families.
If you have a problem with bureaucracy, the chances are DoNotPay knows how to fix it with your minimal involvement.
Leave the grunt work and unnecessary expenses behind. We will help you pass various government tests with flying colors, find unclaimed money in all states, or get out of parking tickets before you know it!