Dispute Rochester parking tickets and win
Many believe that paying for their citations is easier than contesting it, but that isn't the case. With the DoNotPay app, appealing parking infractions in any city in the US takes only a few minutes.  
Contesting parking fines is super easy

Our app takes pride in the number of challenged tickets so far. As BBC reports, the DoNotPay app has managed to overturn more than 160,000 infractions and counting. With the world's first robot lawyer, fighting citations is a piece of cake. 
Watch how to dispute parking citations in any city
Appeal city of Rochester citations in no time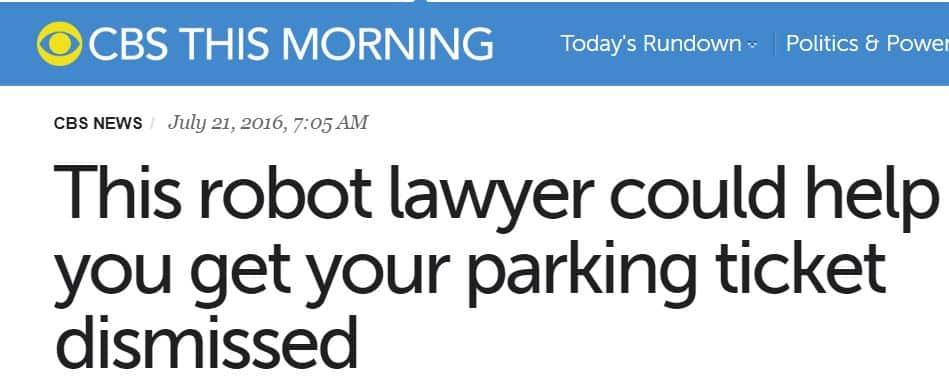 Government-owned parking spaces in Rochester, NY, are under the jurisdiction of the Parking and Municipal Code Violations Bureau. Apart from parking fines, this department regularly issues tickets for violations of the City code, fire code, etc.
Most residents claim the authorities enforce parking citations all around the city, which makes it impossible for them to park correctly and avoid getting a fine. Almost 95% decide to pay even if it's not their fault, while only 5% choose to contest the received infraction.
But, with the DoNotPay app, there is no need to pay because you can appeal it and win. To accomplish this, all you should do is follow these easy steps:
Use the app directly on your

web browser

Answer a few simple questions about your citation

Upload a photo of your infraction 
The app will immediately create an appeal letter for you to use and contest your citation. If you have a court hearing regarding the fine, you can bring this letter with you and use it as a script to explain your parking situation easier.
Is disputing a waste of time?

Challenging a ticket is never a waste of time. It allows you to dismiss your ticket entirely, or at least, reduce it significantly. In both situations, the process saves you money. According to this Reddit thread, overturning fines in Rochester is smooth and successful.
If you want to contest a citation, you can do it in a hearing. Make sure to schedule the hearing in advance. The hearings are held Monday through Friday, except for Tuesday and Thursday mornings, at the: 
City's Parking and Municipal Code Violations Bureau

200 E. Main Street - Suite B-001

Rochester, NY 14604
There are morning and afternoon sessions. If you want to sign up for a morning session, you have to do it between 8:30 am to 9:15 am, while for afternoon sessions, the time frame is from 12 pm to 12:45 pm. In case you schedule a hearing and fail to show up, the authorities will find you guilty by default, which implies the addition of a default fine. 
With the DoNotPay app, you can overturn your ticket in a matter of seconds. 
How much time does DoNotPay save?

Since appealing infractions in Rochester implies appearing in a hearing, this process could last up to a few hours, depending on the circumstances. Most people don't want to bother with this, so they pay the fine without contesting it.
But our app is time-saving because it manages to dispute your parking infraction in less than 120 seconds for free. 
Can I beat infractions from private companies with DoNotPay?

As residents of Rochester are having their doubts about the enforcement of parking tickets issued in the government-owned parking spaces, they are most likely to use facilities belonging to private parking companies. It is useful to know which are the most famous companies in the US:
ABM Parking Services

SP+ or Standard Parking 

Lanier Parking 

Ace Parking 

Laz Parking 

Towne Park 

Imperial Parking 

Douglas Parking
With the DoNotPay app, luck is on your side, because it can help you overturn citations received in the parking spaces owned by the private parking companies in any city in the US for free. 
Do I need a lawyer to dispute a parking citation in Rochester, NY?

Since the appeal process in Rochester couldn't be more straightforward or more transparent, you don't need a lawyer for this case. If you feel it would be easier to win with an attorney by your side, then you can hire one. But finding an appropriate legal representation is not quite easy. You will have to: 
See which are the best lawyers in your area

Run a background check on them to avoid being scammed 

Meet with them in person to discuss the details of your parking violation and their fees

Determine whether hiring an attorney will pay off

Hire the one whose charge suits your limited budget
This process might last up to several days. Besides, whatever their price is, you will end up paying them much more than the original ticket. 
A great way of saving money is to use the DoNotPay app. The AI-driven virtual lawyer will take care of your appeal in a couple of minutes. 
How much do I have to pay a parking ticket lawyer in Rochester? 

In Rochester, a good attorney charges between $200 and $600 per hour. The fee increases with their knowledge and reputation, along with your parking violation. Bear in mind that the cheapest ticket is $25 for an expired meter. With the fine and the lawyer's fee, you will spend a fortune! 
As much as DoNotPay saves time, it saves money too. Our app will challenge your infraction in no time. 
How do I pay for the Rochester parking ticket?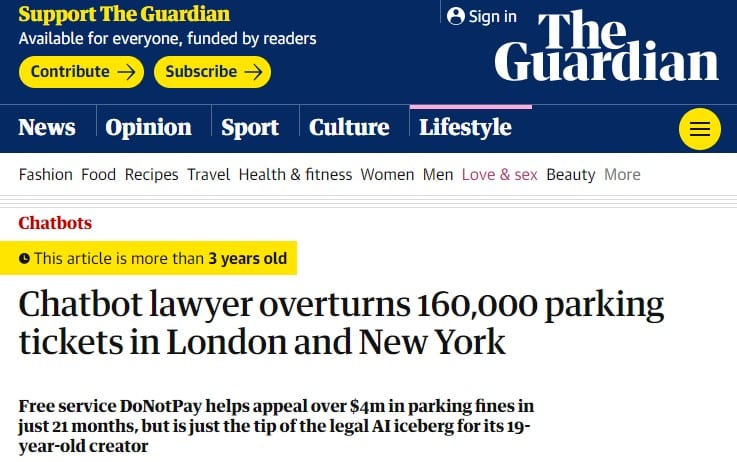 You can pay Rochester citations in one of the following ways:
By mail

- send your infraction, and money order or a check to:

Parking Violations Bureau

City of Rochester

200 E. Main Street, Suite B-001

Rochester, NY 14604-1712

Online

- navigate through the city's

website

to find the

online payment application

and pay by credit card. A $2.75 convenience fee will be applied for your payment. 

In-person

- bring your citation, and Visa, Discover, or Mastercard credit card, money order, cash, or check to:

Suite B-001

200 E. Main Street

They don't accept payments for parking fines after 4:45 and boot releases after 4:15.
Pay or dispute?
| | | | | |
| --- | --- | --- | --- | --- |
| | Ease | Time  | Cost | Benefits |
| Pay | Online is incredibly easy, while by mail and in-person demands patience | Online takes two business days, and by mail and in-person a few days | From $25 to $130 | Carefree |
| Dispute | Super easy with the DoNotPay app | Less than 120 seconds | None | Saves your time and money  |
What happens if I don't pay for my ticket?
If you get an infraction in Rochester, NY, you have 30 days of the issue date to pay or contest your citation. Failing to do so within the given due time will trigger the addition of late fees. If your ticket is worth $40, after those 30 days, it will increase to $75. After 75 days, the citation will be $95. When 90 are up, the authorities will start collecting your ticket. 
In case you accumulate three or more outstanding citations, your vehicle will be booted and later towed. To release it, you will have to pay the original infraction, all the late fees, boot and tow removal fees, and storage fees. 
Do parking tickets go on my record?
Only moving violations, such as speeding and traffic citations, appear on your driving records. Parking violations are less severe and don't affect your record in any way. But, if you collect a considerable amount of unpaid tickets at least 90 days old, the DMV might reject your request for license and registration renewal and suspend it until you settle your debt. 
Do I need to pay parking fines I receive in another state?
Of course. Whether you get a fine in your state of residence or some other, it doesn't matter because you have to pay or dispute it. They don't magically disappear as you leave the state. As noted, Rochester offers three payment options, by mail, online, or in-person. 
Why pay the citation when you can efficiently overturn it with the DoNotPay app in any city in the US for free?
Do I have to pay for the tickets I get in a rental car?
Absolutely. Your car or not, you have to either pay the citation or contest it. If you ignore the infraction, it won't go away. Rental agencies, such as U-save, will charge your credit card for the outstanding fine and the inconvenience fee. This way, you will pay much more than you would initially. 
Can my car insurance go up?
Luckily for you, parking tickets don't affect your car insurance as traffic and speeding fines do. Car insurance agencies, such as State Farm, aren't notified when you get fined. But if you have collected more unpaid infractions and the DMV hadn't allowed you to renew your license and registration, you won't be able to insure your car without valid documents.
Can I get a ticket while I'm sitting in the car?
As a matter of fact, yes, you can. Whether you are in the car or not, it doesn't matter. If your vehicle is improperly parked, the parking officer has no other option than to give you a citation. Don't even start to fight with them as it may only make things worse. Try politely talking yourself out of it, and it may work. 
How much does Rochester make from parking tickets?
According to the financial report from 2018, the city of Rochester and the Parking Fund have cashed in around $4.6 million in parking infractions. 
DoNotPay helps users fight and beat tickets in any city
DoNotPay helps users fight parking tickets in every city in the US and UK. Here are a few cities we've helped users dispute the most tickets in:
What else can DoNotPay do?
Our app can also help you to:
Disputing traffic tickets

Fighting speeding tickets
Brief summary
| | |
| --- | --- |
| Is beating a ticket easy? | With the DoNotPay app, it has never been easier.  |
| Does contesting an infraction last a long time? | Not unless you are using our app, which disputes citations in less than 120 seconds.  |
| Is challenging a citation worth my time? | Absolutely. The DoNotPay app saves your time and money.  |
| Can I use it to dispute tickets for private parking companies? | Yes. You can use it on both types of tickets.  |
| Do I need a lawyer for disputing Rochester?  | No, you don't need an attorney as the procedure is super easy.  |
| How much will I have to pay the attorney? | In Rochester, it will cost you between $200 and $600 per hour. With our app, it won't cost you a dime, and it will save you some money. |
| How can I pay for my fine in Rochester? | You can pay by mail, online, or in-person. But, you can dispute it instead, with our app.  |
| What will happen if I don't pay for my ticket? | The authorities will start adding late fees, and your car may be booted and towed until you pay what you owe.  |
| Will parking infractions show up on my record? | Not really. If you collect more unpaid ones, the DMV might suspend your license and registration. |
| Do I have to pay the citation I get in another state? | Yes. Luckily, for you, you can use the DoNotPay and contest it in any city in the US.  |
| If I rent a car and get fined, do I have to pay the citation?  | Yes. It is better to do it yourself as the rental agency might charge you for the fine and the inconvenience fee.  |
| What will happen to my insurance if I get a parking infraction? | Nothing. Car insurance agencies don't get notified about your tickets.  |
| If I'm in the car, can I still get a citation? | Absolutely. As long as your car violates parking regulations, you will get an infraction.  |