Things you need to know to pass a Massachusetts RMV road test on your first try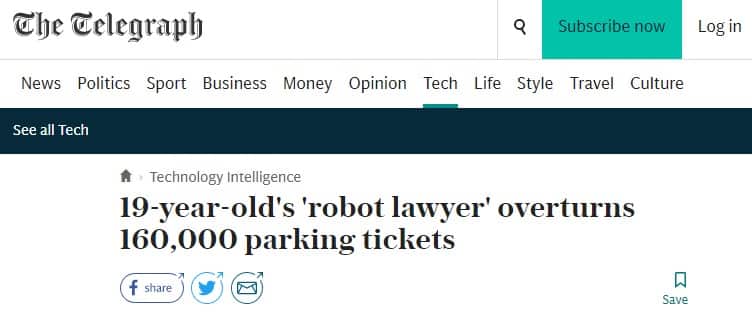 If you're reading this, you've probably already passed your written test and got your driver's permit. Congratulations, you're one step closer to qualifying for a full driver's license. The final challenge will be passing an official DMV appointed road test. Continue reading to get help on setting up your DMV appointment faster, as well as to learn tips and tricks, and common mistakes to avoid.
Setting up your MA DMV appointment the easy way
Before you get to the actual test, you'll need to get a hold of your local DMV and schedule an appointment. Here's the information you'll need to provide:
Full name

Date of birth 

Social Security number (SSN)

Learner's permit number
The official government road test page gives you two options, but we will show you a third, much more efficient method:
Online

By Phone

DoNotPay App
There are no walk-in options for road tests. Let's look at the pros and cons of each:
Method
How to do it
Time efficiency
Pros
Cons
Online

Fill out the form at the

official link

. Note: you can't schedule a commercial (A, B, or C) test this way

Up to half an hour to fill out all the necessary info

Relatively quick and can be done 24/7

Will only give specific time blocks to choose from that may be farther down in time, due to high volumes of requests

By Phone

Call 800-858-3926 for all Massachusetts areas

For a commercial (A, B or C) road test, call 857-368-7381.

While the call itself should be a few minutes long, you'll need to wait in a long phone queue and possibly dial more than once

Speaking to a live person, they may be able to you find a particularly good time frame to take the test and give you additional info

Very time-consuming, can only be done during working hours

DoNotPay

Chat with the app to fill out the necessary information, after which the app will tell you what to bring to your appointment

A few minutes on your phone or computer

The quickest method, available 24/7. After the app sets your appointment, it will instruct you what to bring to the test

None, this is the best method overall.
Here's what you need to do before taking an MA road test
The Massachusetts DMV created a useful checklist, check it out for additional details. Here are the basic steps you need to follow.
Pay the test fee
It will cost you $35 and can be done in three ways:
By phone

—

Call 800-858-3926 for all Massachusetts areas, 857-368-7381 for A, B or C tests

In-person at your local

RMV center
Arrive early and bring the necessary documents
Make sure to arrive and be ready at least 15 minutes before the test. If you are not ready on time, the test will be canceled and marked as failed, and you won't be eligible for a refund. Here's the list of documents you'll need to bring with you:
A completed

road test application

Your learner's permit

Your vehicle registration

Proof of insurance coverage in MA (if the vehicle you'll use is registered out of state)

Minors will have to bring a parent or legal guardian to sign a consent form for taking the test
You'll need a sponsor for the test
Massachusetts is one of the few states that requires the person taking the test to be accompanied by a sponsor. You can't take the test if you arrive alone. There is no requirement for your relationship with the person. They can be a parent or a friend you feel confident driving around or even a hired professional. It can be anyone you choose, as long as they:
Are at least 21 years old

Hold a valid U.S. driver's license for the class of vehicle you will be using

Have a current DOT medical card (if they don't, you will be charged a fine, but the test will proceed)
What type of car do I need for my road test?
Not all vehicles can be used for a certified road test. Here's a quick checklist to ensure the vehicle you intend to use fits the requirements:
The type of vehicle you will have to drive on the road test must correspond to the kind of test you're taking.

The vehicle must be clean both on the outside, but especially on the inside where the instructor and sponsor are expected to sit

All necessary parts, such as lights, adjustable seatbelts, windshield wipers, door locks, etc. are expected to be in full working order

The instructor's seat must be adequate for passenger use (seatbelt, inner door lock) and have easy access to the manual brake

The vehicle must have a valid registration and inspection sticker

You must have a GVWR (gross vehicle weight rating) on your car, or provide documentation from the car dealership or manufacturer showing it

The vehicle must be hazard-free and able to pass a safety check, such as tire condition and pressure
All special features, such as parking sensors, cameras, parking assistance, and more recently autopilot, must be disabled electronically or manually (covering the screen, for example)
If you decide to rent the car, you will have to bring the rental agreement with you, as well as ask the rental company to provide you with a letter of authorization to use their vehicle for the road test.
What to expect on the road test, adequate procedures
Beginning of the
 test
At the beginning of the test, the instructor will inspect your general knowledge. They'll look at how well you know the car, as well as ask you some fundamentals about driving. You may be asked about your vehicle type, model, production year, size, weight, and similar. While this is not detrimental to the test itself, you will get bonus points from the instructor if you can answer these questions. Here are some basic steps you'll be asked to take before you start driving:
Start your car correctly

Perform a light check

—

you must know how to turn your lights on and off

Use your turning signals in the instructed order

Show your hand signals

, you must know these in case of emergencies

Check your breaks

—

the manual brake is crucial for the instructor
Driving the course
Road tests typically take less than 10 minutes to complete. The driving instructor will guide you through the route and you'll be expected to respond to his commands, as well as abide by the traffic rules. The standard course will take you through a residential area with low to medium traffic volume, with a typical speed limit, flat streets, and a decent amount of road signs and marks. Apart from demonstrating the knowledge of traffic rules, the tasks you will be expected to perform are right and left turns, entering and leaving intersections, proper reverse procedure, a U-turn, 3-point turn, 2-point reverse, and adequate parking. You should not be subjected to extreme conditions like driving on a freeway, maneuvering complicated road patterns, and above-average speed limits.
Ending of the test
One of the final portions of the test is parallel parking, the bane of existence even for experienced drivers (we'll talk more about it in the tips section). Now for a pro tip: If you manage to complete the parking successfully, the instructor will usually say something on the lines of "We're all done here, you can take us back". The reality is, you're done with the parking, but the test is still on. The critical thing to remember is not to get excited thinking it's over and be as observant and careful as if you've just started the test. We've heard of people's experiences where they dropped the instructor off or improperly exited the vehicle, which caused them to fail at the last second. Remember, you're being monitored non-stop until you leave the DMV with your papers stamped as "passed".
Useful tips and tricks to increase your chances of passing the road test
Turn off your mobile phone

Remember to adjust the seat accordingly beforehand and sit stable in it

Keep both hands on the steering wheel at all times, except for the few times it's not physically possible

Make sure to check your surroundings, especially by turning around to cover blind spots

Stop for at least 3 seconds on Stop signs and similar

Maintain a safe distance between yourself and the car in front

Do not rush if you see a yellow light

Properly adjust to weather conditions according to traffic rules

Do not ignore the instructor's commands
Parallel parking
The best thing you can do about it is practice. Remember to always signal, check your mirrors, and turn around to check your blind spots before entering or exiting a parking space. Do not attempt to complete it in one maneuver. You are allowed to use three, one to enter the parking space and two more to adjust your positioning.
Common mistakes on road tests that are easy to fix
These include things that are easy to miss, forget, or cause a bad reaction in the heat of the moment. They include, but are not limited to:
Not putting your seatbelt on before starting the car or removing it before stopping

Not turning your head to check blind spots when performing maneuvers such as 3-way turns, parking, etc.

Forgetting to turn on your turn signals when exiting parking spaces

Not making a complete stop at Stop signs, traffic lights, and crosswalks (letting the vehicle roll forward slowly)

Forgetting to slow down/stop and give right-of-way to pedestrians, even if they're the ones breaking the rules

Turning into the wrong lane

Passing over the marked line (parking spaces, crosswalks, Stop signs)
Attempting to change lanes in an intersection — even if you were instructed to take a turn and you miss, DO NOT try to correct it. Missing will be forgiven way before making a traffic jam will
Preparing to break vs. stopping instantaneously
Critical mistakes that will make you fail instantly
These include major traffic violations that can have more consequences than just failing a driving test. Some of the worst are:
Causing any type of car crash, minor or major

Coming to the test in a DUI state
Causing or narrowly missing harming a pedestrian
Going through a Stop sign or red light

Producing any form of property damage

Going over the speed limit

Breaking a traffic law

Refusing to follow the instructor's commands

Forcing the instructor to hit the break for any reason
Remember to practice before the test
The best thing you can do before a road test is to make sure you get enough practice. Driving is one of those skills where no amount of theoretical knowledge can cover for technical errors. As with things like driving a bike, you will get better at it over time. If possible, practice on the same vehicle you intend to use for your road test. Ask for feedback from friends or family who are experienced drivers, and focus your practice sessions on the things they point out you can improve on.
DoNotPay helps thousands and thousands of drivers study for their parking tests in these states:
DoNotPay Protects Your Privacy and Finances
Sharing your credit card details online comes with certain risks, and it's getting more difficult to tell good and bad websites apart. With DoNotPay's virtual credit card generator, you will be able to protect your identity and bank account from cyber scammers.
Whenever you run into a suspicious email or website, generate a virtual credit card and proceed without worries. Our virtual cards also work like a charm if you want to avoid automatic payments after free trials.
What else can DoNotPay do for you
DoNotPay specializes in saving you money and time with tasks such as:
Beating speeding tickets

Contesting traffic citations

Getting you compensated for delayed and canceled flights
You can find more valuable information at the DoNotPay learning center.