The fastest way to renew a Texas driver's license
They say everything is bigger in Texas, and so are the fines for driving without a valid license. If your expiration date is near, it's time to file for renewal. Even if you don't use your license, you should still keep an eye on the expiration date. If you let it sit expired long enough, you will have to apply for a new one. That means paying for and taking all the mandatory tests over again. This article will give you all the necessary information about renewing a Texas issued driver's license.
How to renew a Texas driver's license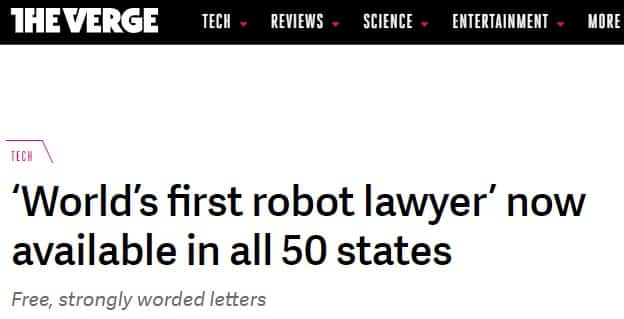 A standard driver's license issued to drivers between the ages of 18 and 79 lasts for six years. Renewals are available as early as two years before expiry. Renewals cost the same as new licenses, $25.
Here are the methods of renewal currently available:
Online

Via phone

By pail

In person
Each method has its pros and cons. To decide which way is best for you, here's a quick table comparison:
Method
In person
Via phone
By mail
Online
Efficiency

Requires you to come in person during working hours

Fast, but can only be done if you renewed in person the last time

You're only eligible for this option if you receive a notice for renewal in the mail

Fastest method, can be done 24/7

How to do it

Find and go to a local

driver's license office

.

Call 1-866-DL RENEW (1-866-357-3639)

Fill out and send the written notice

Complete the

Texas driver's license renewal form
What documents do I need to renew a Texas driver's license?
To renew a Texas driver's license, you'll need to submit a valid document for the following:
Proof of identity

Proof of Social Security Number (SSN)

Proof of U.S. citizenship or up-to-date lawful presence for non-citizens

Proof of legal name change
You can use the official required documents checklist to see if you have everything already.
Should you renew your Texas license in person?
Most people would rather choose an easier way to renew their documents than having to go in person. There's nothing worse than standing in a long line, only to realize you're missing a document. However, there are some reasons why it might be useful for you to renew your license in person:
You can only apply for

REAL ID certified documents

in person

When you renew by other methods, the next time will have to be in person

This is the only method of renewal for non-U.S. citizens

If your license is expired for over two years, you can only apply for a new one in person
This is the ideal time to apply for a REAL ID if you haven't got it already. If you're unsure if you have it or not, check on the document. If it has a gold circle with a white star inside, it's a government-certified REAL ID. As of October 2020, standard driver's licenses will lose some of their privileges as an ID document. With a regular license, you will no longer be able to:
Enter most government buildings

Board domestic flights

Use them as standalone identification documents for certain government procedures
We strongly recommend getting a REAL ID before October, even if your license hasn't expired yet. To schedule the fastest renewal appointment and avoid waiting in long lines, . The app will find and schedule the best time for you in a few seconds. You can access it through the for all browsers. Not only is this the fastest method to check in an appointment, but the app will also instruct you on what documents you need to prepare.
Should you renew your Texas license via phone or online?
These two methods are practically the same in terms of time efficiency. It all comes down to which of these you prefer:
Filling out the online

form and typing out everything yourself

Calling 1-866-DL RENEW (1-866-357-3639) and reading the information out loud
To be eligible for renewal online or by phone, you must fit a set of requirements:
These methods are not available to non-U.S. citizens

You can only renew Class C or CM licenses online or via phone

Your driver's license expiration date is in two years or less

If it's already expired, it expired less than two years ago.

You are over 18 years old, and your license is not a provisional one or a learner's permit

You are not older than 79

The last time you renewed was in person

Your license is not suspended or revoked

You do not have any warrants or unpaid tickets issued in your name

The Driver's License Office has a Social Security Number on file from before

You did not endure severe physical or mental trauma that influences your ability to drive
If you meet all of these requirements, renewing online or via phone may be the easiest method of renewal for you.
Should you renew your license by mail?
Renewal by mail is granted only to those who receive a written notice that they can do so. The best thing about this method is that it doesn't require you to do any extra checks or gather documents. If you received this notice, that means the Renewal Office already has everything needed for renewal on file. All you need to do is fill out the written form on the notice and send it back to the address listed on it. The only drawback is that, once you send out the letter, you must wait for it to arrive and then wait for everything to be mailed back at you, making this the slowest method.
How to renew your Texas driver's license if it expired?
If your license has expired, you're granted a period of two extra years to renew it. You can use whichever method of renewal you prefer. In the meantime, you can't use your expired license to drive. If you get caught doing so, you will receive a penalty of anywhere from a fine to actual jail time, depending on your driving history. If you do not renew your license within two years of expiration, you will have to re-apply for a driver's license and retake all the necessary tests.
How to renew your Texas driver's license if it is suspended?
If your driver's license was suspended or revoked, you're not allowed to drive legally. You're also not eligible for renewal until your driving rights are reinstated. Depending on the type of disciplinary action issued, it can mean paying off any remaining parking tickets, retaking a driver's test, etc. If you're unsure whether your license is eligible for renewal, you can check on this official government link. The website also allows you to pay for any fine on the spot, making you instantly eligible for renewal in some cases.
How to renew your Texas driver's license if it was stolen, lost, or damaged?
If your driver's license was stolen, lost, or too damaged to use, you can apply for a replacement in person or online. To apply online, visit this page and provide the following information:
Your driver's license number

The audit number displayed on your most recent license

The last four digits from your Social Security Number

Your date of birth
If you can't provide the audit number, you may submit your full legal name, full address on your last license, and answer four security questions. If you don't have all the necessary information on you, you'll have to apply for a replacement license in person. The replacement will cost you $11. If you suspect your license was stolen or lost, you should report it to your local police so they can have it suspended. That way, you avoid the risk of identity theft and other malicious use.
How to renew your Texas driver's license if you're a non-citizen
Non-U.S. citizens can only apply for license renewal in person. This is because they're required to submit an up-to-date document confirming their legal status. The list of eligible documents can be found here.
How can active military members renew their Texas driver's license?
Active duty military members, their spouses, and dependants get their licenses renewed automatically. Those who wish to renew their licenses anyway can do so by mail from out of state, assuming that the license is expiring within two years or has been expired for no more than two years. You can renew a license that expired more than two years ago only if it expired while you were on active duty or within 90 days of being discharged. To do so, you must:
Submit a

DL-14A application

Send a colored photocopy of the front and back of your military ID

Provide your signature in black in on a regular piece of paper

Send a photocopy of your expired license (not necessary but speeds up the process)
DoNotPay Protects Your Privacy and Finances
Sharing your credit card details online comes with certain risks, and it's getting more difficult to tell good and bad websites apart. With DoNotPay's virtual credit card generator, you will be able to protect your identity and bank account from cyber scammers.
Whenever you run into a suspicious email or website, generate a virtual credit card and proceed without worries. Our virtual cards also work like a charm if you want to avoid automatic payments after free trials.
Take Advantage of DoNotPay's Time-Saving Features!
DoNotPay comes with a wide array of useful features that will help you overcome any administrative issue in no time. As the world's first robot lawyer, DoNotPay can tackle just about any bureaucratic task that people dread.
You can do anything from reporting stalking and harassment, signing up for free trials, and scheduling a DMV appointment to jumping the customer service phone queue, dealing with high bills, and protecting your creative work from copyright infringement with our app's assistance.
If you want to connect with an inmate, sign up for a clinical trial, report spam emails, or sue any company or person in small claims court, you can count on DoNotPay to provide you with the necessary guidance.
Use Our App To Get Rid of Unwanted Admin Hurdles
Do you want to say goodbye to spam text messages or protect yourself from stalking and harassment? Are you looking for a way to end robocalls and earn off them? DoNotPay can help!
As soon as you sign up for our app, you'll be able to do anything from avoiding phone number verification with our handy burner numbers to acing government tests stress-free!