Best guide to Michigan driver's license renewal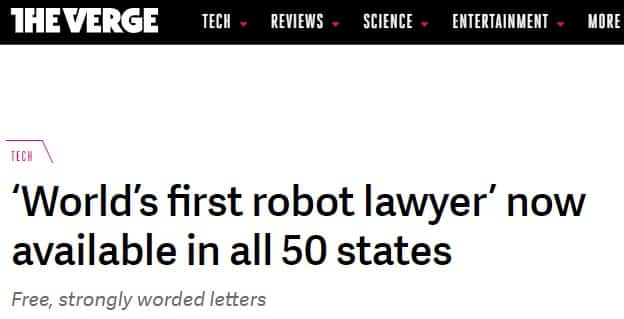 Is your birthday coming close? We've got another surprise for you. Your driver's license may be expiring.
Michigan driver's licenses issued to persons over 21 expire on their birthday, every four years. Although the renewal period without re-taking necessary tests is up to four years after expiry, driving with an expired license in Michigan is illegal and there is no grace period.
What are my options to renew a license?
A reminder to renew your license will be sent to you by the state 45 days before. It is recommended to renew it at least three weeks before it expires. That's the longest waiting period for a new license to be delivered to you by mail. You may choose to renew your license:
By Mail

At your Secretary of state office

Secretary of state branch office
What's the best renewal method?
Not everyone is eligible for all methods. Each method has a set of requirements to be met. Here's a quick table for comparison:
Method
Online
By Mail
In person
How?

Fill the application at

this link

Mail a renewal notice to Michigan Department of State,

7064 Crowner Dr.

Lansing, MI 48980-0001

Visit your local SoS office of any of

its branches

in Michigan

Pros

Can be done in a few minutes, up to 12 months in advance

Not required to take a vision test. Can be used to renew

enhanced ID

Saves your remote renewal for next time. You can apply for the enhanced or

REAL ID

Cons

It can only be done every other time. You can't get/renew a

REAL ID

this way

Can only be done if you've received a letter instructing you can do so

You'll have to visit in person during working hours. Must be done at least every other renewal cycle
Required documents for renewal
Here are the basic documents required to renew your Michigan driver's license:
One proof of identity

One proof of Social Security

One proof of U.S. citizenship

Two proofs of residency for non-citizens

One proof of legal information change (name or birthday)
You can use this checklist to see which documents are eligible.
Why you should renew in person this time
We know what you're thinking. "Why would I leave my house for something I can do from home in my underwear". We agree, not waiting in line to do administrative work is a blessing. However, as of October 2020, standard driver's licenses will no longer have all the privileges of an identification document. From that point, only REAL ID or Enhanced Licenses will have privileges, such as boarding domestic flights. Applying for either one of those must be done in person, regardless of if it's a new license or renewal (unless you already have an Enhanced ID). To make things simple, here's a table for a quick comparison:
| | | | | | | |
| --- | --- | --- | --- | --- | --- | --- |
| Type of license | Driving in the U.S. | Use for regular ID checks | Gold Star fraud protection symbol | Boarding domestic flights | Entering certain government facilities | Entering the U.S. from Canada, Mexico, and some Caribbean states |
| Standard license | Yes | Yes | No | No | No | No |
| REAL ID | Yes | Yes | Yes | Yes | Yes | No |
| Enhanced license | Yes | Yes | Yes (if newly issued) | Yes | Yes | Yes |
Considering that you can only renew your license remotely every other time, it might be a good time to go in person to pick up an Enhanced/REAL ID certified license to maintain all these privileges. To help you skip waiting in long lines and tiresome appointment processes, DoNotPay can schedule the visit for you. Access it through the for all browsers and it will set up your visit in less than two minutes. It will also tell you what documents to bring.
Who should renew their driver's license online?
Renewing online is the most time-efficient method to update your license. However, at the moment, it can not be used to renew or upgrade to enhanced licenses, which we strongly suggest getting. Renewal online can also be done only every other time, meaning you'll eventually have to go in person anyway. If you don't mind carrying a different document and find no benefit from an Enhanced or REAL ID, feel free to use this method.
Can I renew my Michigan license by mail?
Once you've received your renewal notice, approximately 45 days before expiry, the document will state whether you can renew by mail or not. Here's a checklist so you don't have to wait to find out. If you answer "Yes" to any of the following questions, you CAN'T renew by mail:
My name has legally changed since my last license was issued

I want to update the document to an enhanced version

I renewed my license remotely last time

I haven't had a physical/mental condition that impacts driving in the last six months

My Social Security Number (SSN) is not verified at the Social Security Administration

I haven't had a blackout, seizure, or other loss of consciousness

I'm not listed on the sex offender registry
If all your answers are "No" and you want to go ahead and renew by mail, you must wait for the notice and then:
Complete and sign the received renewal notice

Provide an $18 check or money order payable to the State of Michigan

If necessary, update your address in the provided field

Mail at least three weeks before expiry
What if my driver's license has already expired?
If your license has expired less than 4 years ago, you may renew it without the need to take any additional tests. However, apart from the $18 renewal fee, you'll be charged a $7 late renewal fee. If it's been over 4 years, you'll have to retake your written and driving test again.
What if my license was suspended?
If your license was suspended or revoked for any reason, your driving privileges must first be reinstated to renew. The way you do this will always depend on what level of penalty was issued. You can learn more at the official Michigan license recovery FAQ page. Your driver's license in Michigan can't be renewed if you have three or more unpaid parking tickets. You can use DoNotPay to effectively dispute them.
My license was lost/stolen/damaged, what can I do?
A replacement license fee is $9. If you have a standard driver's license, you may order a replacement online or in person. An enhanced license can only be replaced at the Secretary of State (or their branch) office. Either type of license can be replaced (updated) when renewing via mail.
What do non-citizens have to do to renew their license?
Non-citizens must come in person to renew their driver's licenses. This is because they're required to submit at least two valid documents confirming their legal presence in the U.S.
Do military personnel have any renewal benefits?
If you're a member of the U.S. armed forces, you may renew your license online or by mail. If you chose to renew by mail, the Department of state must have a valid electronic photo of you on file. You must also submit proof of Social Security if it hasn't been verified by the State Department. If your license has expired, you may continue to use it for up to 30 days when:
You first leave for duty
You're discharged
To use this benefit, you must carry your military order or discharge papers with your license. Your spouse/dependents may also renew their documents by mail, but don't have the right to an extended usage period.
DoNotPay helps thousands and thousands of drivers study for their parking tests in these states:
DoNotPay Protects Your Privacy and Finances
Sharing your credit card details online comes with certain risks, and it's getting more difficult to tell good and bad websites apart. With DoNotPay's virtual credit card generator, you will be able to protect your identity and bank account from cyber scammers.
Whenever you run into a suspicious email or website, generate a virtual credit card and proceed without worries. Our virtual cards also work like a charm if you want to avoid automatic payments after free trials.
Tired of Companies Not Taking You Seriously? Use DoNotPay To Put a Stop to It
If you're sick of companies that violate your consumer rights, DoNotPay is here to help. If you're struggling with reporting robocalls, requesting a refund, claiming any type of warranty, scheduling a DMV appointment, reporting spam text messages, or anything else, our robot lawyer will help you sue any firm or individual in small claims court.
With DoNotPay, you can also sign up for any free trial, cancel any subscription, avoid getting charged after your free trials end, and much more!
Want Your Money Back? DoNotPay Is Here To Help
Are you looking for your missing money? Do you want to get a refund for a delayed or canceled flight? Are you trying to flip the script on illegal robocalls and earn money off them? DoNotPay will assist you in dealing with any of these pesky issues!
We can also help you bypass phone number verification, sign up for clinical trials stress-free, ace any government test in a jiffy, and block spam emails for good.