How to Refund Kindle Book Fast and Easy
Amazon Kindle — a portable electronic device for ebooks — has become an essential tool for bookworms all over the world. Just like visiting a bookstore, you have to buy the material you want to read on Kindle. If you're not satisfied with your ebook purchase, read on to learn how to get to a Kindle book refund.
Can You Get a Refund for Kindle Books?
A question ebook lovers must have is whether or not you can return an ebook you bought for your Kindle devices and get your money back. A simple answer is yes, but there are some limits and details to the Amazon digital purchase policy we have to look into first.
Amazon Kindle Refund Policy
You may wish to return a book you bought for Kindle for a variety of reasons. One may be that you are not satisfied with the digital item, another that you accidentally purchased it. Whatever the reason may be, Amazon allows you to return a Kindle book and get your money back only within seven days of placing your order.
It's best to contact the company for any additional information you might need. Read these Amazon Customer Service hacks before you decide to get in touch with them.
How to Return a Kindle Book for a Refund Manually
There are two ways to get a Kindle book refund on your own:
Through Kindle

Using Amazon website on your PC or mobile device
Request an Ebook Refund on Kindle
One way to cancel your book order and get fully refunded is by using the Kindle device itself. Take heed that this is only possible immediately upon the purchase, while the purchase popup screen is on. Otherwise, your only option will be the Amazon website. If you accidentally bought the wrong item on Kindle, follow these steps to cancel the order on the ebook device:
Wait for the popup screen to appear after you buy the book

Locate the Cancel Order section in the bottom right corner

Click Cancel Order
And that's it. Sounds super easy, right? Keep in mind that this option is not available once the popup screen disappears. It means that you can only return your ebooks and get refunded in this way if you realize that you made the wrong purchase immediately.
Request an Ebook Refund on the Amazon Website
If you haven't realized you made a wrong purchase right away or are returning your ebook for any other reason, your next option is to do it through the Amazon website. You can be refunded for the canceled item only if you return it within seven days of the initial purchase — not after. Here are all the steps if you wish to request a Kindle book refund on the company's website:
Log into your Amazon account

Go to Your Orders

Locate the Digital Orders section

Find the purchase you want to return

Click Return for Refund

Choose the reason for the return

Confirm the return
If the item you want to return doesn't have the Return for Refund option next to it, it means it is not eligible for a refund. The main reason for this is that you are requesting a return too late. You can delete your Kindle books any time, but a refund is only possible if you apply for it early.
Can You Get Kindle Refunds Through DoNotPay?

The good news is that the extremely limited Kindle and Amazon refund options are not the only ones you have. With the help of DoNotPay, you can place any chargeback and refund request quickly, and Amazon is no exception.
If you're not a DoNotPay user, create an account from any easily and take the following simple steps to get to your Kindle book refund:
Navigate to the File a Chargeback section

Enter the payment details you used to buy your ebook

Specify the company you're requesting a refund from

Give us your digital signature
As you can see, there are only four steps to getting your refund through DoNotPay. You never need to bother with companies yourself and wait for days to get a response.
| | |
| --- | --- |
| Can You Request a Refund Via | Yes/No |
| DoNotPay | Yes |
| Email | No |
| Phone | No |
| Letter | No |
| Website | Yes |
| In Person | No |
| Kindle device | Yes |
How Long Does a Kindle Refund Take?
Now that you know how to request your Kindle book refund, the next question you surely have is when you can expect the return of your money. Note that Amazon may need a couple of days to process your refund. It is another reason why it's super important to return your ebook as early as possible.
Another useful information to have is that the refund goes to the original source of payment. It means that you might wish to check your bank's policies if your refund is late.
Refund Policy on Amazon Digital Order
Since reading books on Kindle is a digital experience, you might want to learn more about the general rules Amazon has when it comes to refunding digital orders. Whether the items you purchased are eligible for a refund or not depends on how quickly you cancel your order and which products you bought.
Videos you bought through the Amazon Prime Video can be returned if you didn't stream them, while the Amazon Appstore and the Amazon Music purchases cannot be refunded.
If you're dissatisfied with Amazon, DoNotPay can help you cancel Amazon Digital services in a heartbeat.
Struggling With Other Amazon Subscriptions?
If you are a Kindle fan, chances are you also love audiobooks. Audible is another Amazon product modern readers love. If you tried audiobooks through Amazon and it doesn't work for you, canceling Audible becomes easy peasy with DoNotPay.
Besides Audible, you can quickly terminate your Amazon Prime and Prime Pantry subscriptions through DoNotPay.
Subscription Services Are Getting the Better of You?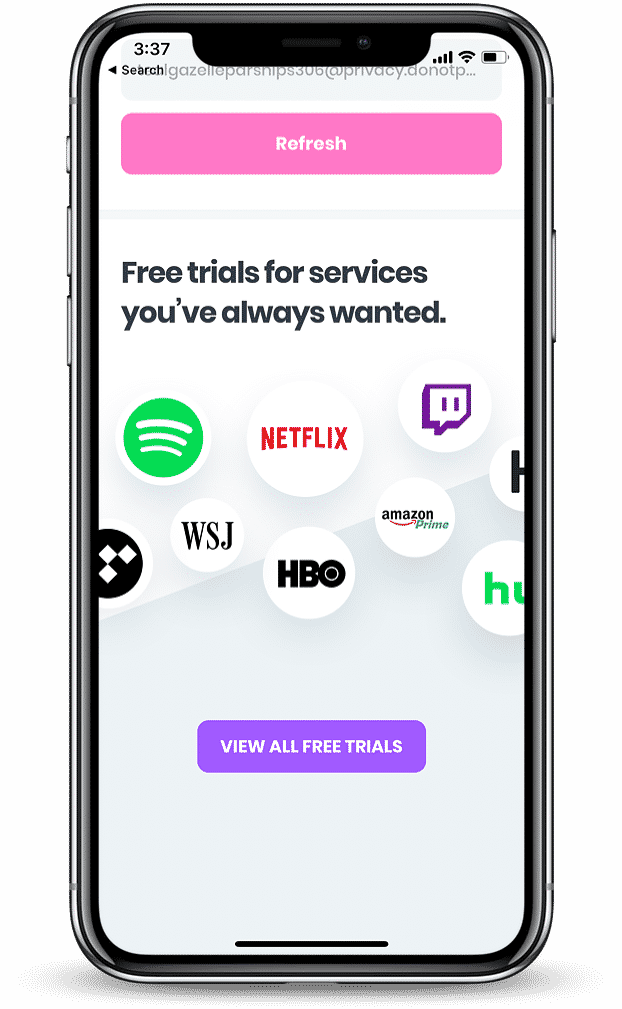 While we're at the subject of subscriptions, instead of signing up for all those tempting free trial memberships with your credit card and incurring the unnecessary costs when the free trial ends, you can check out DoNotPay Virtual Credit Card. For example, you can try Amazon Kindle Unlimited. With DoNotPay Virtual Credit Card, you'll be signing up for the Kindle Unlimited with a fake name and payment details that are still processed without issues. In this way, subscription services cannot impose automatic payments when the free trial period is over.
DoNotPay Is Here for So Much More

You've seen how your life can get more comfortable by requesting refunds, canceling memberships, and signing up for services with DoNotPay, but that is only a small portion of what we offer. All you have to do is access DoNotPay from your and start enjoying the benefits today. Some of what we do is:
Dispute traffic tickets

Fight speeding tickets