How to File a Primark Complaint and Get Refunded Instantly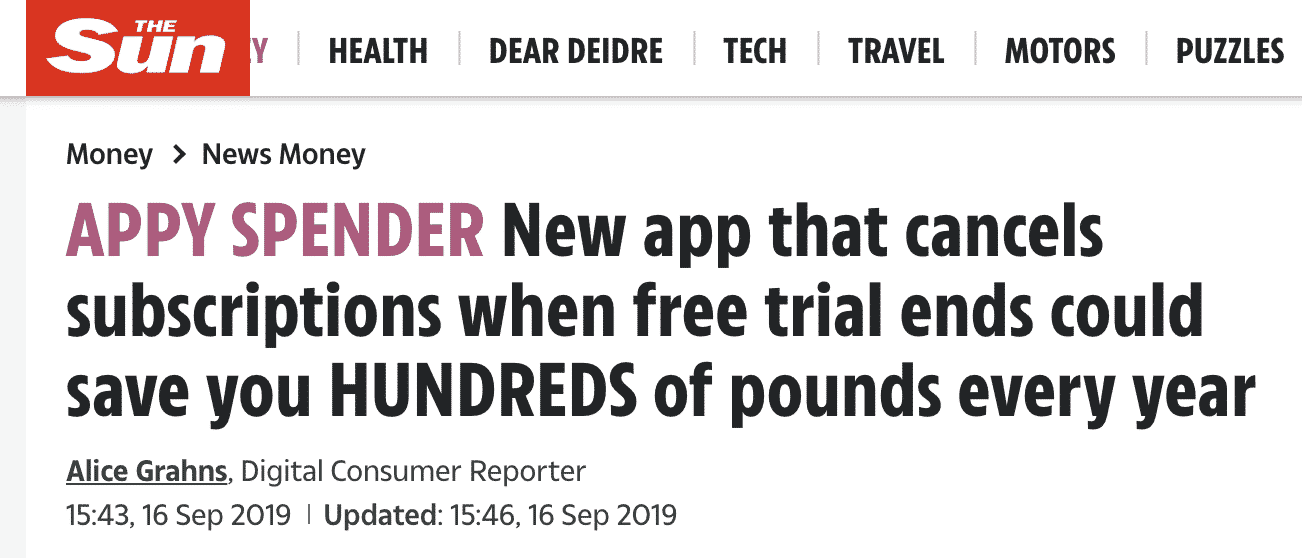 Primark is a brand known for its fast-fashion options for every age throughout Europe, the UK, and the US. Suppose you purchased a product from Primark that did not meet your expectations or had a terrible customer service experience. In that case, you may want to reach out and make your Primark complaints heard to receive compensation.
Contacting the  department can be time-consuming and stressful. DoNotPay makes contacting Primark and making your complaints easy. DoNotPay resolves your issue on your behalf and works across various markets, including clothing shops like Hermes, food shops like Starbucks and Chipotle, and companies like Virgin Media, BBC, and Ofcom. We also help you make complaints to companies like Tesco, British Gas, Royal Mail, and CarShield.
Contact Primark to Make a Complaint
Making a  starts with choosing how you will contact Primark customer service. Primark maintains an online form and phone. They also have several social media accounts to make your complaint heard. DoNotPay makes it quick and easy to make a complaint to Primark without contacting the company yourself.
Make a Complaint In-Person
Making a complaint to Primark in person can be inconvenient, but you can also quickly exchange or refund a purchase in the shop that you are not satisfied with. You may also be able to resolve problems with customer service if a manager or supervisor is there to speak with you. If you want to avoid going back to the shop, making your complaint to Primark by phone or online can be more convenient.
Make a Complaint to Primark Headquarters
You can contact Primark's headquarters in Dublin, Ireland to make a complaint to:
Primark 22-24 Parnell St, North City, Dublin, Ireland D01 NX45
Make a Complaint Online or by Phone
If the Primark shop you originally visited is far from your home or you made a purchase online, you can contact Primark online or by phone to voice your complaint. Primark has a phone line and several social media accounts to contact the company and make a complaint.
How to Contact Primark to Make a Complaint

Phone
0118 960 6300
Email
Contact Form
Twitter
@Primark
Facebook
Primark
Instagram
@Primark
Address
Primark Stores Limited, Primark House, 41 West Street, Reading Berkshire RG1 1TZ
Sue Primark in Small Claims Court and Get Compensated With Help From DoNotPay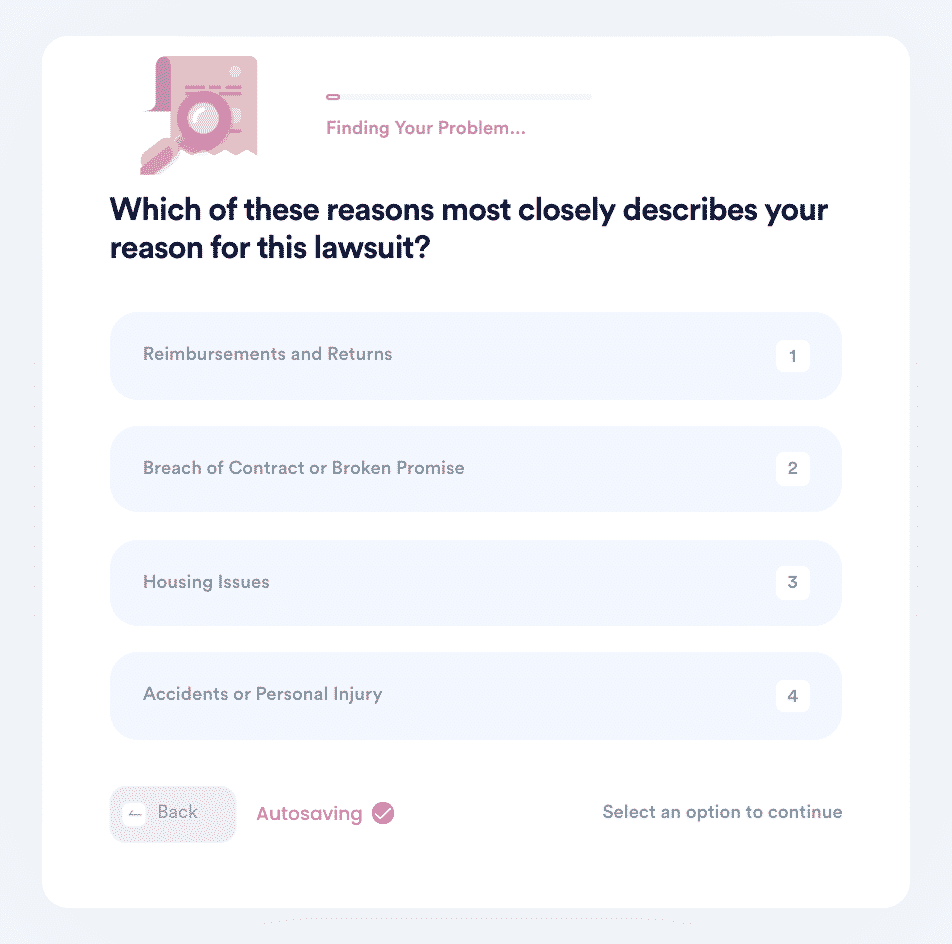 If you cannot solve your problem with Primark in the US by complaining, it may be time to sue them in small claims court. While small claims court is generally for smaller monetary claims under $20,000 it can still be incredibly complicated. You may need to hire a legal representative and spend time working with them to get the compensation you deserve.
DoNotPay's Sue Now product helps you fight back against large corporations that have a legal team on retainer. We help you get the right court documents and start a small claims court case on your behalf. All you need to do is answer several questions from your convenient mobile app or website. We do the rest, and you won't spend weeks filing paperwork or spending large amounts on a lawyer.
Follow these steps to sue Primark with Sue Now from DoNotPay:
Find the Sue Now product on DoNotPay.
Provide the amount owed in USD.
Choose to send a demand letter or court filings
Provide details, photos, and other evidence.
Click submit and DoNotPay will take care of the rest.
Resolve Your Primark Complaint With Help From DoNotPay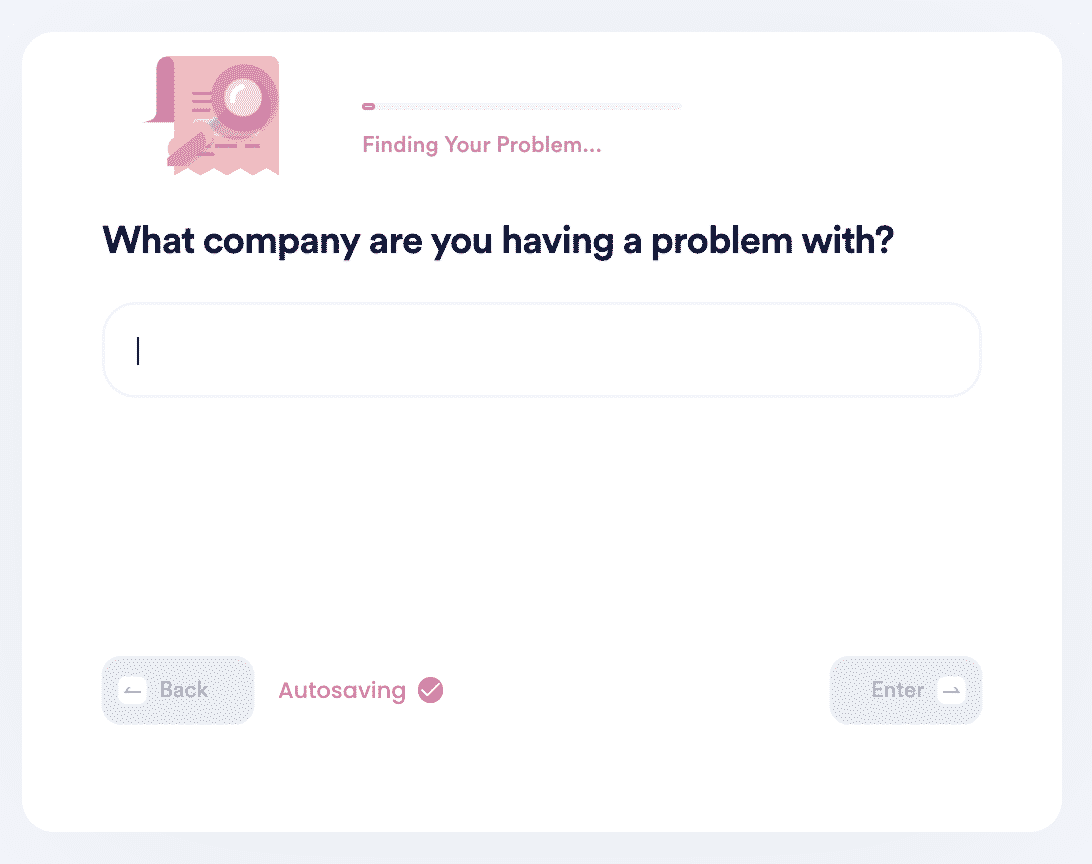 Primark can be unresponsive or unhelpful when you make a complaint. If you have already tried to contact Primark to complain about your service or product, DoNotPay can make it easy, fast, and convenient to resolve your complaint. When you use DoNotPay's Other Customer Service Issue product, we make a complaint to Primark or any company on your behalf.
Follow these simple steps to resolve your complaint with our Other Customer Service Issue product:
Open DoNotPay on your smartphone or web browser and select Other Customer Service Issue.
Find an option that describes your issue.
Search the company that you want DoNotPay to contact.
Give us additional details to help us build your case.
After you submit your issue, we will get to work resolving the issue on your behalf. You can enjoy your time while we contact Primark.
Get More Results From Unresponsive Corporations With DoNotPay

If you feel corporations are treating you like a number rather than a human being, and just want to have your complaint resolved with the proper attention, DoNotPay can help. DoNotPay helps users fight bureaucracy, corporations, and organizations to get more favorable results. Some of the problems we resolve on the daily basis include:
If you want to resolve your problems with unresponsive corporations easily, sign up for DoNotPay today!