Disputing parking tickets in Pittsburgh the easy way

Getting a parking ticket can be annoying, but if it happens, disputing them should always be your next step. The process is straightforward and can be done in a few minutes using the free DoNotPay app. According to a report by Newsweek, in the first year and a half of its existence, the robot lawyer has overturned over $4,000,000 worth of fines.
Unlike most cities, the city of Pittsburgh's entire public parking is handled by a single company, the Pittsburgh Parking Authority. It was established by the city government to unify all operations and make sure that laws are equally enforced and citizens get fair treatment, instead of letting private companies compete for profit. Cutting out the middleman means that the profits go directly into the city budget.
Check out how you can dispute parking infractions in any city:
Now it takes less than 120 seconds to create a compelling citation dispute

Parking citations in Pittsburgh are all handled by the Pittsburgh Parking Court and should be submitted within 21 calendar days from receiving one. Most parking tickets go unchallenged simply because doing so would require effort that would outweigh the actual cost of the ticket. With DoNotPay, creating a proper dispute, a task that would require up to a day's worth of work, can now be done in less than two minutes. Simply follow these steps:
Open DoNotPay in

your web browser

 

Snap a clear photo of the ticket and upload it

Our AI chatbot will guide you by asking simple questions to better understand your situation

It will then create a dispute letter for you, tailored to fit the laws and policies in your area
Now you need to submit your request for review to the Parking Court, you can do so in three ways:
Filling out the form

online

Mailing it to Pittsburgh Parking Court, 240 Fourth Avenue, Pittsburgh, PA 15222

Dropping it off in person at 240 Fourth Avenue in Downtown Pittsburgh
Do I stand a chance at contesting or am I wasting time?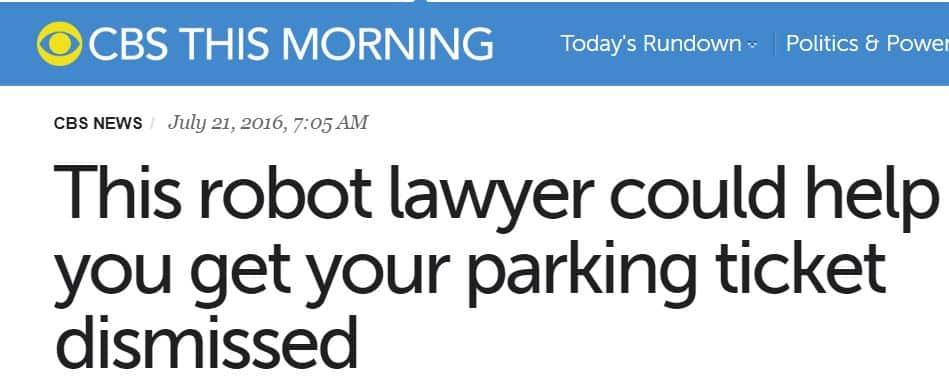 If there's one thing DoNotPay has proven, it's that contesting parking tickets is always a good step to take. Having overturned 160,000 out of its first 250,000 cases (64% success rate), the app will create a viable claim ready for sending. Considering how practical it is to do with  DoNotPay, a few clicks on your phone or computer could save you a decent amount of money.
Will I save time if I opt for contesting through DoNotPay?

Absolutely, that's one of the best things about the app. Previously, creating a proper dispute would take up to a whole day, which meant it was something most people couldn't be bothered with. You'd have to set aside time to research your rights, gather evidence, write a convincing and professional letter, and still wonder if you missed anything. Now, all you have to do is chat with DoNotPay for a minute or two and it will create the case for you for free. Then you just need to forward it and wait for the results.
Is DoNotPay capable of disputing privately issued parking citations?

Although all parking citations in Pittsburgh are issued under the Pittsburgh Parking Court, the app itself can help you fight infractions issued by all companies, public or private. This includes, but is not limited to:
Imperial Parking

Standard Parking (and SP+)

Towne Park

Laz Parking

Douglas Parking

Lanier Parking

Ace Parking, and more
What can happen if I don't pay for my parking infraction?

The idea that parking tickets go away over time is a myth. If you postpone dealing with them or ignore them altogether, they will catch up to you in one way or the other. If you think it was issued unfairly, simply create your case with DoNotPay and dispute it.
Ignored parking tickets are known to:
Increase with additional feels and debt overtime

Get your car towed or booted

Withhold the ability to register or re-register a vehicle

Having your current registration suspended by the DMV

Forwarded to collection agencies who will bother you - if you let them stay unchecked for too long, they might even end up on your credit report
Will parking citations affect my driving record?

Parking citations do not go on any sort of record, no matter how high the fee is. Challenging them will also have no negative effects and or be held against you. While they obviously stay on government record, as long as you take care of them they will never come up. Ignoring them, however, can lead to an arrest warrant for evading to pay government-issued fines, but that has nothing to do with parking specifically. It's up to you to decide what you will do with them, but we always recommend disputing them with DoNotPay before paying them.
Does my car insurance go up if I get parking infractions?
As long as you take care of infractions on time, the terms of your car insurance will not change, no matter how high the fee. Car insurance companies calculate the probability of you filing a claim (risk) based on your habits while the car is in motion and the state of your car. This includes, but is not limited to:
Your age and years of driving experience

Number and severity of previous traffic violations

Previous damage and repairs to your car

The cars safety features
The only way a parking citation can affect your insurance is if you let it stack up over time, to the point where your registration is suspended by the DMV. In this case, it still has nothing to do with parking violations. Insurance companies will not ask how you were suspended, they only care that you were. Learn more at Insurance Hotline.
I got a parking citation in a rental car, do I need to pay it?
The short answer is yes. Although technically you will not be pursued by the local jurisdiction handling the ticket, the car company will receive and pay for it. Once they cover it for themselves, it only takes opening up the car's rental records to find who the ticket was issued to. The company is legally allowed to charge you the amount of the ticket, plus an administrative fee without asking you. These terms are carefully documented in the agreement you signed with them when renting the car. Sixt, the fourth-largest rental company in the U.S., adds an additional $40 fee on top of the ticket.
How much money does the city of Pittsburgh make from parking fees?
The city's official financial report announced a total of $9,919,497 and $10,508,870 worth of parking court receipts in 2017 and 2016 respectively. Considering it's a city with only 300,000 residents, parking tickets happen to be a major source of the cities income.
How to pay a Pittsburgh parking infraction
If you've already contested the infraction using DoNotPay, but the ticket is still seen as valid, you can always pay it in the following ways:
Method
Online
By Mail
In Person
Via Phone
Where and how?

You can make secure online payments at the official

link

Send a check or money order to Pittsburgh Parking Court, P.O. Box 640, Pittsburgh, PA 15230-0640

Pittsburgh Parking Court, 240 Fourth Avenue, Downtown Pittsburgh. 

Call 866-353-7151 (toll-free), pay with MasterCard or VISA using the automated IVR system 

When?

24/7

X

Mon, Wed, Fri 9:30-3:00 pm.

Tue, Thu 9:30-8:00 pm.

24/7
DoNotPay helps users fight and beat tickets in any city
DoNotPay helps users fight parking tickets in every city in the US and UK. Here are a few cities we've helped users dispute the most tickets in:
Keep Your Money in Check With DoNotPay
How often do you sign up for a free trial and then forget to cancel it before it expires? Unexpected charges are the worst, but you can prevent them if you use our free trial card. DoNotPay's virtual credit card is not connected to your bank account, which means that no money can be taken from it.
We can also help you get refunds for unsatisfactory purchases or compensation from airlines for delayed or canceled flights.
In case you are struggling with warranty claims, bill payments, insurance, or tax reduction, DoNotPay can solve these issues as well.
Our app also has the largest database of unclaimed assets in the United States, so you can find and claim your lost funds quickly.
DoNotPay Offers a Variety of Services
DoNotPay is the ultimate virtual assistant that takes over all those annoying tasks you don't want to deal with!
Need to schedule your DMV appointment? Want to get your college fees waived? Have to draft a legal doc quickly?
We can do all that and much more!
Our app waits on the phone line with customer service of any company for you, reports robocalls, and helps you file lawsuits in small claims court.
We can also help you deal with your parking tickets, get rid of spam emails and texts, or find and sign up for reputable clinical trials!