Enjoy Your Pinnacle Studio Free Trial With a Virtual Credit Card

If you are someone who regularly utilizes video content for work or personal reasons, you have probably heard of Pinnacle Studio. The software allows you access to cutting-edge video editing technology to transform your videos into true works of art. However, as with most video editing software, Pinnacle Studio can get pricey - and if you want to give it a test run without blowing your budget, you might be interested in getting a .
Signing up for a is easy to do, but if you have questions about charges that occur after the trial is over, you should keep reading. DoNotPay is your one-stop resource for helping you enjoy the free trials that you want without having to give out your credit card information.
Does Pinnacle Studio Offer a Free Trial?
Good news! There is a Pinnacle free trial that you can take advantage of. This free trial lets you test out the features and benefits of Pinnacle Studio without having to make a major commitment. Here's what you need to know about signing up for a Pinnacle Studio free trial, according to the Pinnacle website:
The Pinnacle Studio free trial lasts for 30 days.
After the 30-day trial period, you will be required to convert the trial version of the product over to the full version of the Pinnacle Studio software.
If you don't convert the program to the full version of the product during or after your free trial ends, you will get locked out of Pinnacle.
You don't need to use a credit card in order to sign up for a Pinnacle free trial. However, most free trial products require some sort of credit card information.
How Much Does Pinnacle Studio Cost After the Free Trial Ends?
As with most video software and editing programs, there are several different versions of Pinnacle Studios that you can purchase once the free trial period is over.
| | | |
| --- | --- | --- |
| Plan | Fee | Description |
| Standard edition | $59.95 | The Standard edition, according to the Pinnacle website, contains all the basic features that you need to create and edit high-quality videos. |
| Plus edition | $99.95 | With all the features of the Standard edition, the Plus edition features tools to create slightly higher-quality videos. |
| Ultimate edition | $129.95 | If you work in the entertainment industry or as a social media influencer, the Ultimate edition of Pinnacle Studio might be the right one for you. The Ultimate edition will give you the ability to create movie-level edits with ease. |
If you have used a Pinnacle Studio free trial and want to move on to the next step, you can select one of the options outlined above and continue on your video-editing journey. Once you become a paying customer of Pinnacle, you will get access to their customer service team and a full suite of support services that can help you create, edit, and manage all of your ongoing projects.
How to Get a Pinnacle Studio Free Trial on Your Own
Are you ready to start your ? Here's what you need to do:
Download the 30-day free trial directly from the Pinnacle Studio website. You should know that the Pinnacle Studio free trial is only designed for use with certain systems, and is generally not compatible with Mac systems. If you are a Windows user, you are good to go.
After you have downloaded Pinnacle Studio to your laptop, you will need to create your Pinnacle account. Use the email address that you would like to be associated with your Pinnacle account, and create a unique password that you will be able to easily remember. You will also be asked to fill out some additional personal information, such as your name and date of birth.
Once your information has been registered, you are all set, and can start using the Pinnacle Studio free trial immediately. The 30 days begins once your account is created inside the program - and at the end of that 30-day timeframe, you will be required to set up a paid account.
Avoid Automatic Renewal When You Use DoNotPay's Virtual Credit Card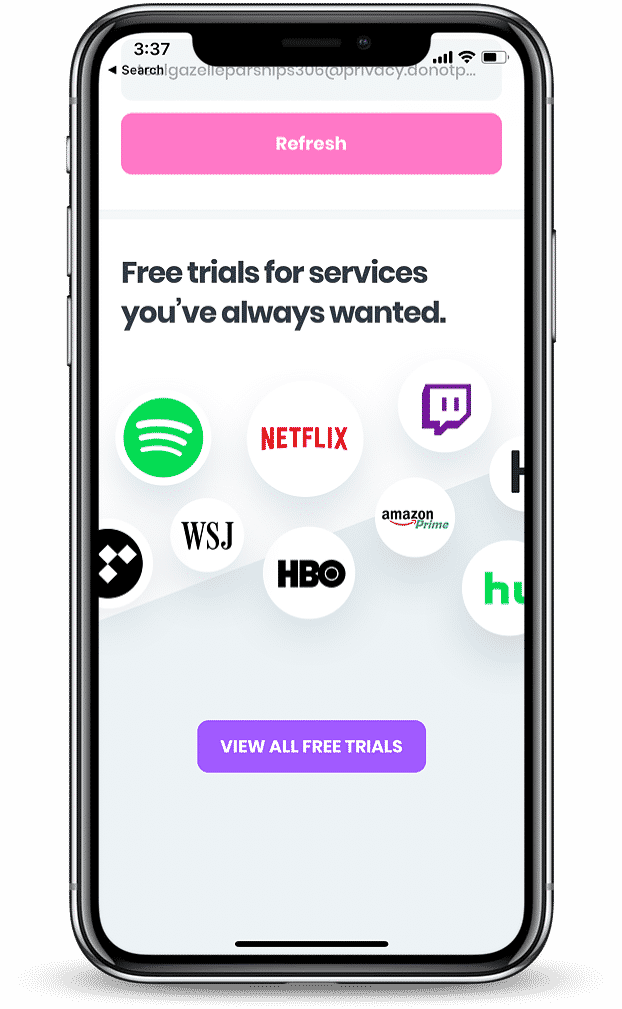 Even though Pinnacle Studio doesn't require a credit card when signing up for a free trial, there are a lot of online trials that do. Providing your credit card to any website can be a slippery slope, leading to unexpected fees and expensive charges. If you want to bypass all of that headache, turn to DoNotPay.
The DoNotPay virtual credit card lets you sign up for all the free trials that you want without having to give up any sensitive financial information. To get one, here's what to do:
Search free trial card on DoNotPay and enter the company you want a free trial for.
DoNotPay will automatically generate a virtual credit card that you can use for that merchant. Copy the card details shown on your screen.
Use the card to sign up for your free trial and sit back to relax and enjoy!
With DoNotPay's virtual credit card, you can stay safe and protected while enjoying the services you want!
What Else Can DoNotPay Do for You?

DoNotPay is your one-stop resource to save time and money. Here are a few services DoNotPay offers: