How to File a Peoples Energy Complaint and Hear Back Today
Obtaining services from an energy company can get pretty complex, especially since you do not have a set amount to pay. Unfortunately, energy companies are some of the ones with the highest customer complaints and there needs to be a definitive way to get in touch with these companies when this happens. Whether you are not getting the energy you are paying for, you are being overcharged, or you are having other issues with your , you need to file that complaint, and DoNotPay is here to help with that process. 
Who Is People's Energy?
Many residents in the United Kingdom used People's Energy as their supplier for gas energy. At the end of 2021, People's Energy was purchased by British Gas which is still working to make the transition for these customers. They were a smaller company that was based out of East Lothian, working to provide 100 percent renewable energy for all of their customers and give back profits that were earned over the year. Since the accounts were sold, customers needing to make complaints have been looking for the right contact information.
How Do I Make a Complaint With People's Energy?
If you were a previous customer of People's Energy, then your account has been transferred to British Gas. You will need to follow their system to make a complaint after September 2021.
Contact information is below.
These are the methods that which British Gas accepts complaints about customers from People's Energy. Please make a note in your complaint that you are a former customer of People's Energy and the complaint is related to that account. They will be able to relay your message to the appropriate party.
Other Ways to File a Complaint Against People's Energy
If you have contacted British Gas about your former account with People's Energy and they are not able to help you, then you do have a couple of options to file the complaint so that it is sent directly to the administration team of People's Energy.
Alternative Dispute Resolution is an option that many take so that the court is not involved but the complaints between the two groups can be resolved. It is not limited to any type of business and energy already has a regulated scheme sector in the United Kingdom.
The Financial Ombudsman is an unbiased party where you can safely make your complaint and they will look into all of the facts surrounding the complaint. They will refer to all laws and legal obligations.
You can take People's Energy to small claims court and have the case heard in an attempt to reclaim any funds.
These are all different options that you must consider if you reach out to British Gas and they are not able to assist with the complaint. While they do now own the accounts, there are some limitations on how they can help and solve issues originally caused by People's Energy.
Can I File Complaints With Other Companies?
If you have complaints about products, services, or charges that you received from other companies, you are certainly able to make formal complaints. Below are some companies where customers have had to make formal complaints and get resolutions to their issues. These businesses vary by industry and are found throughout the United Kingdom and the United States. 
OFCOM
It is important to know where to file these complaints and have a direct way to make that complaint so that it makes it to the appropriate group for a resolution.
What Type of Information Do I Need to Provide in My Complaint?
When you decide to make a complaint about People's Energy, you must have all of the necessary information surrounding the complaint. Below are things you need and want to add if you have them.
Account Number
Cheque number and amount if paid
Statements that you received
Receipts that you have regarding the complaint
Pictures of the energy metre
All of this information is useful when you make your complaint regarding People's Energy. No matter which route you have to take to make your complaint and get a resolution, the reviewing party will need to see all of the information to make the best decision regarding your complaint.
Can DoNotPay Help Me Resolve a Complaint With People's Energy? 
If you were a  and you need to file a complaint, DoNotPay can help you by clicking the link below: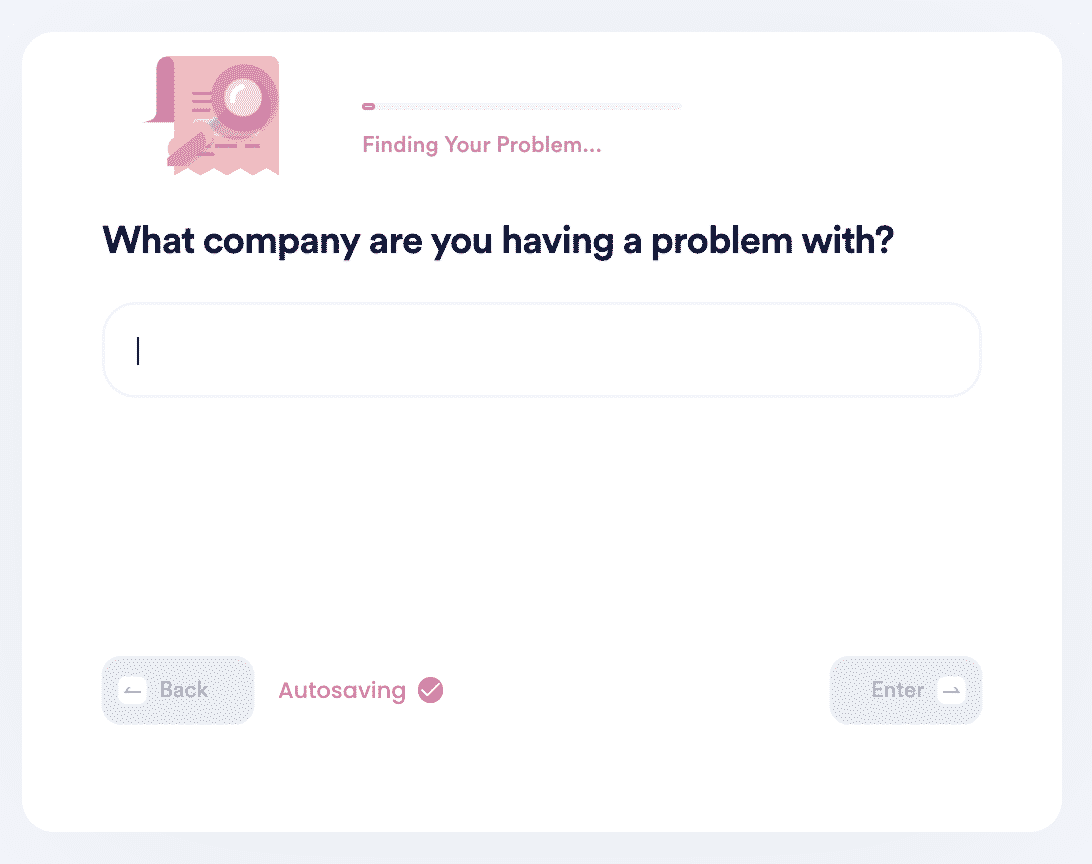 How Else Can DoNotPay Help Me? 
If you thought that was easy to resolve the complaint with DoNotPay, keep in mind that they can help you get assistance with the following tasks:
Join DoNotPay today to fight corproations in just a few clicks!