How to Successfully Appeal a Parking Eye PCN

Parking Eye, also known as ParkingEye and Parkingeye, provides expert parking solutions by increasing parking revenue, reducing car parking abuse and improving customer satisfaction. If you are a motorist and received an unexpected parking charge notice from Parking Eye, you may be wondering about what your options are for appealing. Unfortunately, it's not uncommon to be overcharged for parking or receive an unknown parking charge.
Regardless of whether your charge is big or minor, DoNotPay is here to help. We know that parking charges can be a nuisance, especially if it appears undeserving. If you've received a parking charge notice, read on to learn how you can appeal a Parking Eye PCN and how DoNotPay can help you quickly contest a parking ticket in less than 120 seconds.
Receiving a Parking Charge Notice in the UK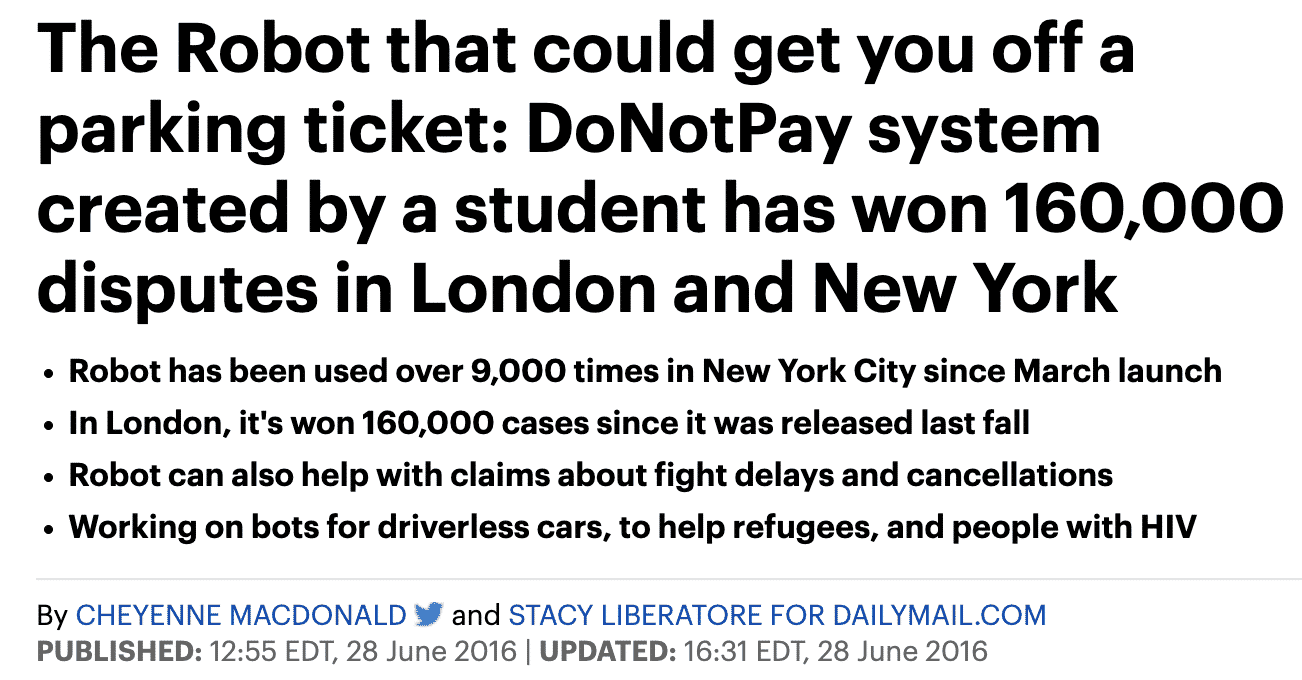 A parking charge notice is something that is issued to motorists in the United Kingdom. A motorist will receive this notice if they are found to be in contravention of the following:
Parking restrictions
Waiting for restrictions
Certain moving traffic offences
It's important to note that a parking charge notice is treated as a civil offence rather than a criminal offence.
Who Issues PCNs?
A parking charge notice is generally issued by the local authorities. The authorities may deliver your notice using the following methods:
Placing a yellow notice on your vehicle.
Sending you notice through the post if you're caught on camera.
PCN Laws
Motorists will receive a parking charge notice if they are found to be in violation of the PCN laws. With that said, you should have received notice if the following has occurred:
Parking on a double yellow line
Parking on a cycle lane (wholly or partially)
Parking outside your designated parking bay
Parking without paying the meter for your space
Parking in a Blue Badge parking bay without eligibility
How to Pay a Parking Charge at Parking Eye
Paying a parking charge with Parking Eye is quite simple. All you need to do is:
Visit the Parking Eye website here
In the top right corner, select 'Pay a Parking Charge'
Click on the blue link that says, 'Parking Charge'
Enter Your Reference Number and follow the prompt
How Do I Challenge a Parking Fine?
If you received a parking charge notice from Parking Eye, you have the opportunity to appeal it. If you plan to appeal, it's important to provide adequate evidence. For instance, if you received a charge because Parking Eye claimed that you were parked in a lot in which you were not a customer, then you can provide proof that you were a customer with the help of a receipt.
On the other hand, you might have been charged for overstaying your time in a parking space. If you can prove that there was no way to mitigate your delays, such as a breakdown service or doctor's note, you can appeal your case.
The next step is to get in touch with Parking Eye. It's important to note that you will need to submit your appeal in writing to create a clear log of communication and avoid any missing details. You will have 28 days to appeal your charge. Once your appeal has been received, your parking charge notice will be on pause until the issue is resolved.
It's important to note that appealing your charge does not guarantee that it will be discharged. But, if your charge is upheld, you can continue to escalate the appeal by taking it up with POPLA or Parking On Private Land Appeals.
Parking Eye Contact Details and Information
Reasons to Dispute a Parking Eye Parking Charge Notice
There are a few reasons why you may want to appeal your Parking Eye PCN. This includes:
You believe you were parked correctly
You had a valid reason that prevented you from getting back to your vehicle
Your car broke down
The parking signs were unclear
Contest Tickets in Less Than 120 Seconds With DoNotPay

Did you receive a parking ticket with Parking Eye and need to appeal it? Parking tickets can be hard to appeal, depending on the company. If you don't have the time or experience appealing parking tickets on your own, DoNotPay has you covered. We can help you contest a ticket whether it's for a standard car park or whether it's for parking at transport facilities, such as the Transport of London. In fact, contesting with DoNotPay only takes 120 seconds or less.
Our success rate has enabled us to contest parking tickets in other areas as well, such as:
If You Want to Get Started, All You Need to Do Is:
Log-in to DoNotPay and go to the Ticket Disputes category. Select the Parking Ticket product.

 

Upload a photo of your citation.

 

Provide us with some details on why you believe the citation issued is a mistake.

 

That's it! You'll receive an appeal letter that contains the best argument to win your case.

 
Sounds easy, right? If you're ready to appeal your parking charge notice with Parking Eye, sign up with DoNotPay today to get started!
What Else Can DoNotPay Do?
DoNotPay can also help you with a lot of other services aside from parking tickets. Here is a list of a few: