File a Complaint Against OVO Energy and Get Compensated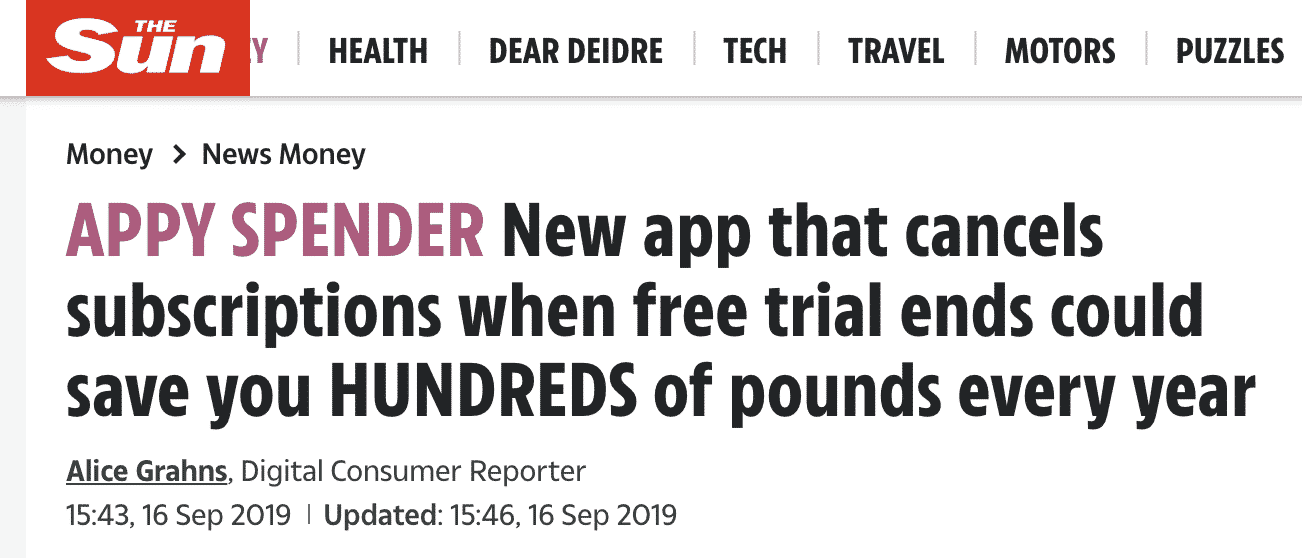 Ovo Energy is the UK's third-largest supplier of gas and electricity. Being in the utility industry, Ovo Energy complaints are common. Although  has a customer service department as well as a dedicated team that handles complaints, it doesn't mean that your complaints are always handled right away. If the company is unable to resolve your issue as soon as you contact them, there is a whole complaints procedure that you can follow. Unfortunately, lengthy processes make for a frustrating way to resolve complaints, especially if you have an urgent issue.
That's why DoNotPay has developed an automated platform that allows you to handle Ovo complaints in a faster and more convenient way. You also no longer have to spend a lot of time and energy dealing with Starbucks complaints, Chipotle complaints, Carshield complaints, or Virgin Media complaints. DoNotPay steps in to do the heavy lifting by expediting your complaints.
How to Make a Complaint to Ovo Energy
Ovo Energy allows you to make a complaint using 4 different ways:
Online form
Using email
Phone
Sending a letter
Ways to Contact Ovo Energy Customer Support
Email
Send an email
Phone Number
Pay Monthly: 0330-303-5063,

Pay As You Go: 0330-175-9669

Online Contact Form
Make a Complaint
Mailing Address
OVO Energy,

1 Rivergate,

Temple Quay, Bristol, BS1 6ED

Chat
Contact Chat Support
      Ways to contact the Ombudsman
Online
Official Website
Phone
0330-440-1624
Email
Send an email
Mail
Ombudsman Services: Energy PO Box 966,

Warrington, WA4 9DF
Here's what you can do:
One of the easiest ways to file a complaint with Ovo energy is to fill out an online form. You can find the Ovo Energy complaint form. By providing some quick contact information and a brief description of your issue, the company's customer care department will begin the resolution process.
You can also contact the customer care department using a Pay Monthly telephone line or a Pay As You Go telephone line. Pay Monthly telephone lines are open Monday to Friday between 8 am and 6 pm while Pay As You Go telephone lines are open Monday to Friday between 8 am and 6 pm and Saturday between 9 am and 2 pm.
You can also email the customer care department. If you're with Boost, you can contact customer care via chat at boostpower.co.uk/help.
Finally, you can contact Ovo Energy's customer care department by sending a letter using the mailing address above.
Alternative Ways to File a Complaint Against Ovo Energy
Ovo Energy's top three complaints are customer service, billing, and direct debits and refunds. Unfortunately, all three are issues that can become recurrent, especially if you have little to no time to follow up on complaints, have received an unsatisfactory response, or have been frustrated by the process time and again. If that's the case, you can use other options, including:
Alternative dispute resolution
Contacting the energy ombudsman
The small claims court
How to Use Alternative Dispute Resolutions for Your Ovo Energy Complaints
Alternative Dispute Resolutions (ADR) schemes provide another way to resolve your complaints without going to court. You can use this route to file a complaint where a company has not been responsive or has not provided a satisfactory resolution. Simply visit UtilitiesADR and start the complaint process. UtilitiesADR deals with non-regulated complaints and there is a list you can use to check if your issue falls within its scope. If you are dealing with a regulated complaint, your next best step is to contact the Energy Ombudsman.
How to Contact the Energy Ombudsman
The UK energy ombudsman provides an alternative avenue to air your complaints. However, you should first contact Ovo Energy's complaints department and formally place your complaint. Here's a quick summary of reasons why you should start a complaint with the ombudsman:
Ovo Energy is unwilling to address your complaint
You are unsatisfied with the resolution provided
Ovo Energy sent you a deadlock letter
Your complaint has surpassed the 8-week mark without a resolution
Your SSE complaint has surpassed the 6-week mark without a resolution
If any of the above applies to you, go ahead and start your complaint with the ombudsman. You can also use the following contact information above to easily reach the Ombudsman
The Small Claims Court
If you have gone through the Ovo Energy complaints procedure without a resolution, then contacted the ombudsman and you still feel that your issue has not been addressed properly, then you can proceed to the small claims court. The small claims court helps you claim damages (for amounts under £10,000 in England and Wales) from your energy provider if you feel that your rights as a consumer were breached. To get started, register at www.moneyclaim.gov.uk and follow the steps provided.
Get Any Customer Service Issue Resolved With DoNotPay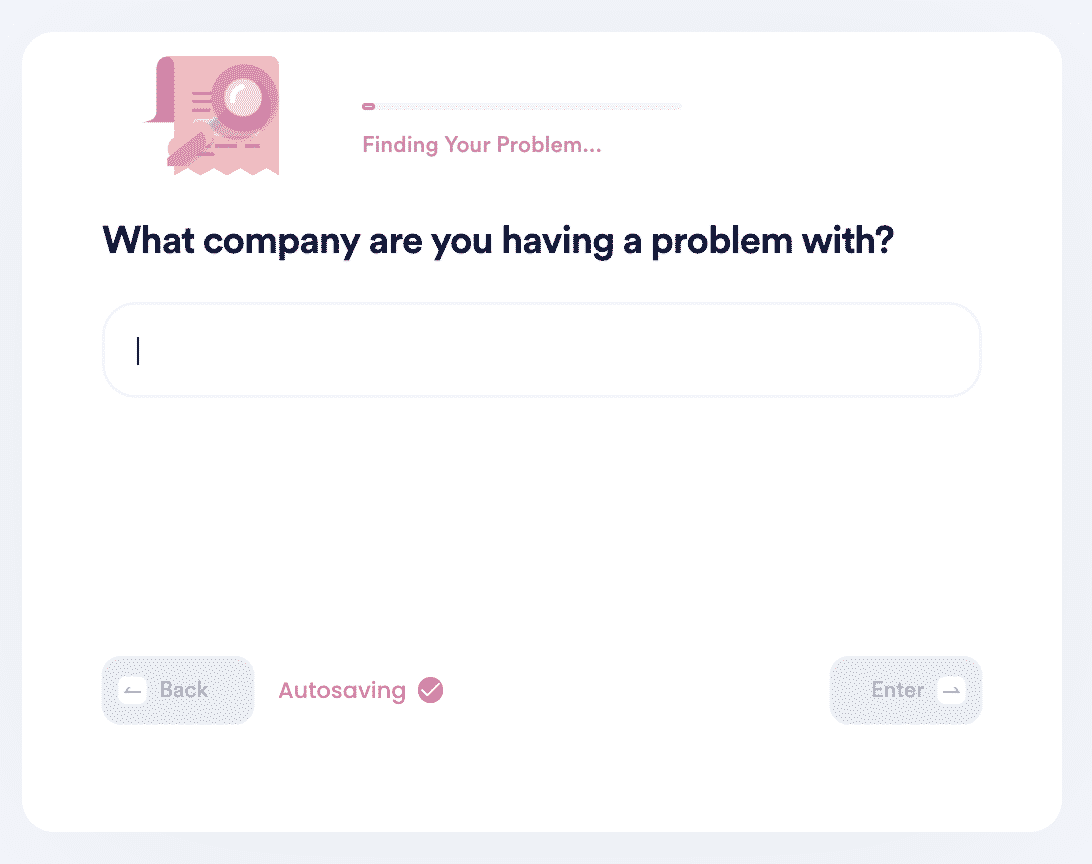 Dealing with customer service and getting them to resolve your issue quickly and in a satisfactory manner may not always be easy. You have to contact them to formally make your complaint, and a follow-up to get a resolution. However, you might find that you need to make more than one follow-up, and before you know it, it's been 8 weeks or more without a resolution. To remove the frustration from the process and get quicker results, consider using the DoNotPay automated platform to resolve any customer care issue. DoNotPay will:
Contact Ovo Energy Complaints department.
Formally start your complaint.
Make follow-ups as needed.
Arrive at a resolution and save yourself time by hastening the process.
What Else Can DoNotPay Do?

DoNotPay is an excellent platform to help you solve your Ovo complaints. Aside from that, you can also use DoNotPay to learn more about:
Sign up today to find out how DoNotPay can help you resolve your Ovo Energy complaints, plus these and so many other issues.