How to Easily Contest Nottingham City Parking Tickets

Getting a parking ticket can be unexpected. Depending on the cost of the ticket, it can also easily become a financial burden. If you've received a parking ticket in Nottingham City, you're likely wondering whether contesting your ticket is possible.
While contesting parking tickets isn't always an easy task, it certainly is possible. We can also assist you in battling PNCs in other areas of the UK like:
If you received an unjust , read on to find out how you can easily challenge it with the help of DoNotPay.
Receiving a Parking Charge Notice in Nottingham City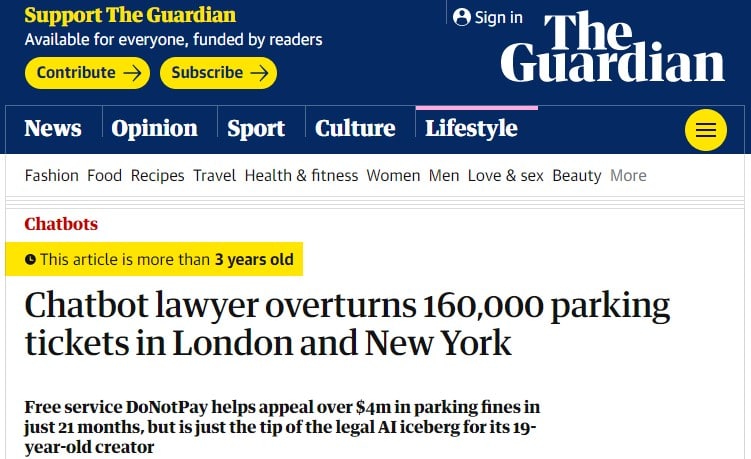 If you've received a parking charge notice, this means that you performed a parking infringement on private land or in a car park operated by a private organisation on behalf of the landowner.
With that said, if you've received a then the city has determined that you have violated one or more of the city's parking laws. It's important to note that a parking charge notice is not considered a criminal offence, rather it is a civil offence.
Parking Penalty Charges
In Nottingham City, there is a two-tier charging system that enforcement authorities must apply depending on the parking violation. These charges include:
£70, which is reduced to £35 if it is paid within 14 days from the date of being charged the penalty.
£50, which is reduced to £25 if it is paid within 14 days from the date of being charged the penalty.
Options After Receiving a Parking Charge Penalty
Once you receive a parking charge penalty, you will have two options for moving forward. This includes:
Paying your Nottingham City parking ticket
Challenging your Penalty Charge Notice
How to Pay a Parking Fine in Nottingham City
If you have a parking fine in Nottingham City, you will have 3 options to pay.
| | |
| --- | --- |
| Cheque | If you want to pay by check, you will need to make it payable to "Nottingham City Council" and send your cheque to the following address: Parking Regulation and Compliance, PO Box 10169, Nottingham, NG1 9HS |
| Postal Order | You can pay by postal order from your local Post Office. If you need to find the nearest postal office near you, visit the UK Post Office page and click on the Branch Finder tab. |
| Credit/Debit Card | You can also pay your parking fine using a credit or debit card by calling Parking Regulation and Compliance on 0115 876 1499. You can also use the Nottingham City automated payment line at 0800 0520173. |
How Do I Challenge a Parking Ticket Fine?
If you have a valid reason to believe that you shouldn't have received a parking fine or just want an opportunity to challenge your parking ticket, you have the opportunity to do so. In fact, you can challenge your ticket directly from the Nottingham City government website.
If you would like to challenge your parking ticket, here are the steps to follow:
Visit the Nottingham City website.
Select "Information for Residents"
Select "Transport, Parking, and Streets"
Choose "Parking and Permits"
Choose "Parking Enforcement and Penalty Charge Notice"
Scroll to the bottom and select, " Challenge Your Penalty Charge Notice".
Type in your PCN number and VRM number and select search.
Continue providing the necessary information to challenge your ticket.
It's important to note that you can also challenge your parking charge in writing. If you do, be sure to include the following information:
Penalty charge serial number
Your full name and address
Your vehicle registration number
All written documents must be sent to:
Parking Regulation and Compliance
PO Box 10169
Nottingham
NG1 9HS
The council will review your request and make a determination. If the council decides to cancel the penalty charge, you will receive something in writing. However, if the penalty charge is still enforced, the reduced fee of £25 or £35 (depending on the charge) will be accepted within 14 days of the council's reply.
But, this is only if the original appeal was received within 14 days of the notice first being issued. If the appeal was not within this time limit, the full charge will be requested.
Contest a Parking Ticket in Less Than 120 seconds With DoNotPay
Standard wrote about how this AI-powered lawyer has helped users save at least £2.9 million in parking ticket fees. If you need to dispute a or any other area, all you need to do is:
Log in to DoNotPay and go to the Ticket Disputes category. Select the Parking Ticket product.

Upload a photo of your citation.

Provide us with some details on why you believe the citation issued is a mistake.

That's it! You'll receive an appeal letter that contains the best argument to win your case.
We Can Also Appeal Your Parking Tickets Outside of the UK
DoNotPay is an experienced robot lawyer that works even in other areas. We have successfully appealed parking tickets in US cities such as::
What Other Solutions Does DoNotPay Offer?
As your one-stop-shop for services, DoNotPay can assist with other issues like:
If you have a long list of tasks you need to get done, but can never seem to catch up on, visit DoNotPay today to see which items we can check off for you!