Schedule a Nevada DMV appointment fast and easy
Booking an appointment at the Nevada DMV can be both exhausting and time-consuming. You will either spend most of your day waiting in line to schedule an appointment or waste hours trying to figure out the complicated online process.
But you don't have to waste time scheduling an appointment on your own. DoNotPay can schedule it for you. You can access it from any web browser.
How to book DMV appointments in Nevada

There are three ways you could schedule an appointment at the Nevada DMV on your own:
Online
Over the phone
In person
Booking an appointment in person
Ladies at the dmv telling me I don't have the right paperwork after I sat there waiting for 5 hours pic.twitter.com/6VYzax6vCx

— boo boo the fool? (@holden_a_fork) September 20, 2018
In theory, booking an appointment in person is a great option as it's the easiest way to get all the details right. Unfortunately, the reality is that it takes hours and hours until it's your turn. On top of that, a time slot offered to you will probably be weeks from now. If you want to set up your appointment in person despite this inconvenience, check out a list of branch offices in Nevada to find the nearest one.
Booking an appointment online

To make your Nevada DMV appointments online, you need to:
Visit the official

Nevada DMV Make an Appointment

page.

Choose between "Office Appointment" or "Drive Test Appointment". If you pick the first option, you will need to fill in a form with your personal information.

Click the drop-down menu and choose the closest branch to you.

Select the type of service you need to deal with.

Select a time slot that suits you and click "Next".

Fill out the form with your details and click "Book".

You will see a summary of your appointment information along with your booking reference. Review this page to check if there are any factual errors.

Print out this page and click "Finish".
Booking an appointment by phone
If you need to do some explaining that you can't do online, booking an appointment by phone would be the best choice. Unfortunately, getting in touch with the DMV is terribly inconvenient, as the average wait time to get off the automated caller and reach a real person at the Nevada DMV phone number is 42 minutes.
Tired of having to wait on hold when scheduling an appointment? DoNotPay can help you book an appointment without having to deal with long wait times. You can use DoNotPay directly from your .
Nevada DMV phone numbers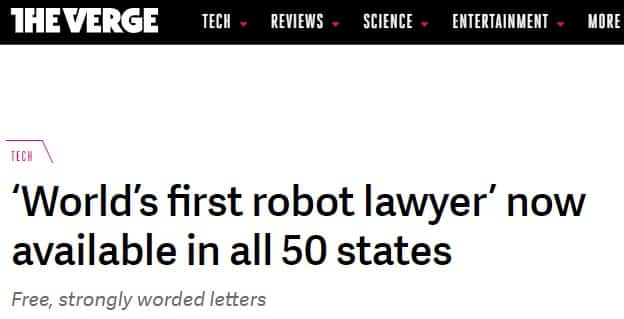 Here is the main phone number for contacting the California DMV and the number for the hearing impaired:
Telephone

Las Vegas Area: (702) 486-4368 (486-4DMV)

Reno/ Sparks/ Carson City: (775) 684-4368 (684-4DMV)

Rural Nevada: (877) 368-7828 Toll-Free

TDD (Hearing-Impaired Only): (775) 684-4904
If you need to find the contact number of a specific branch, please see this page.
How to book a DMV Nevada appointment with DoNotPay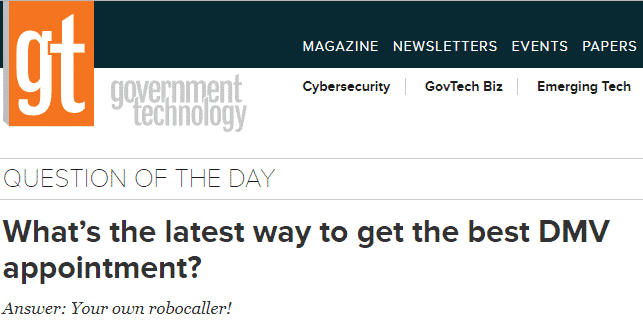 DoNotPay can help you schedule a DMV appointment much faster and easier than the traditional methods. You can get your appointment in just several minutes, directly from your smartphone or computer. Here are the steps you need to take:
Open the DoNotPay app in your .
You will be asked to select the type of service you want to set the appointment for:

Renewing your license or applying for a new one

Setting up a written or behind-the-wheel driver's test

Renewing your vehicle registration

Changing your address

Titling a vehicle

Requesting your driver records

Pick a time slot that suits you.
DoNotPay can help you prepare the documents you need and fill out the forms.
What kind of services can I make an appointment for at the Nevada DMV?

The DMV is in charge of administering vehicle registrations, including boats, driver's licenses, and issuance of identification cards. You can book an appointment with the Nevada DMV for any of these services:
ADA

Driver's License - Renewal

Driver's License - New

Knowledge or Written Testing

Registration (New)

Registration (Renewal)

Registration (Title)

Suspensions (Reinstatements) — Driver's License

Suspensions (Reinstatements) — Registration
What documents should I prepare before my appointment with the Nevada DMV?

The list of documents required depends on the service you want to book an appointment for:
REAL ID Application

License Renewal

Applying for a driver's license or ID Card

Vehicle registration or renewal

Taking a driving test

License Plate or Sticker replacement

Getting a vehicle moving permit

Taking a driving test
Documents for the REAL ID
Aside from the application form, you need to present one proof of identity that contains your full name and your birth date. The acceptable identity-proving documents are:
Valid U.S. passport or a United States Passport Card

Your U.S. state-issued birth certificate

Consular Report of Birth Abroad

Valid foreign passport with a valid U.S. Visa

Valid Enhanced Driver's License from a U.S State

Permanent resident card. If expired, present a Notice of Action (I-797) to show an approved extension.

Certificate of Citizenship

Certificate of Naturalization

Unexpired Employment Authorization Card (I-766)

Unexpired foreign passport with an I-94 stamped "Processed for I-551".

Valid foreign passport with a stamp with valid U.S. Visa and an I-94 form.
If your full name (first, middle, and last) is not provided in any of these documents, a second document must be provided for proof of full name.
You will also need to submit one original, up-to-date document containing your full name and Social Security Number (SSN). This document can be any of the following:
Social security card

W-2 form

Paystub with full SSN number

IRS 1099 form
Proof of Nevada Address
To get a Nevada Address Proof, ID, or Driver Authorization Card, you need to provide two documents showing your name and residential address in Nevada. These documents must be originals or Certified Copies issued within the previous 60 days:
You can submit any two of the following documents:
Receipt for rent or lease of a residence

Lease of a residence (name of the applicant should state to be the lessee)

Bank or credit card statement

Employment check

State or federal court documents

Bill requesting payment record or receipt

Education institution record in Nevada

Records from a hotel, recreation vehicle park, or campground in Nevada, which indicates a minimum of 30 days of consecutive residency in this state.

Voter Registration Card

Documentation of receipt of benefits from the Nevada State program of public assistance

Leave and earnings statement

Notarized statement from the owner of a residence which states that the applicant physically resides at the residence
If you choose to submit any of the following documents, note that they must be either originals or certified copies of the last issued document:
Document from the Insurance agency including insurance card, binder, or bill

Medical Records

Tax Records

Property Taxes assessed or paid

Deed of Trust or documents of current mortgage

Confidential Address Program (CAP) documents issued pursuant to NRS 217.462-.471
If you are a minor, you may submit:
A birth certificate which states that both your parents are Nevada residents

Agency-Group Home Agreement (Form SOC 154)

Agency- Foster Parents Agreement (Form SOC 156)

Placement Agency – Foster Family Agency Agreement (Form SOC 154A)
Documents for getting an ID card or a driver's license
Aside from filling out an ID card application form, you will also need a:
Proof of Identity

Proof of all name changes

Proof of Social Security Number

Nevada Residential Address (two documents)

Application for Driving Privileges or ID Card (DMV 002)
Documents for registration renewal
For registration renewal, you need to provide the following documents:
License plate number

Last four digits of your Vehicle Identification Number (VIN)

Hull Identification Number (HIN) — for a vessel or boat

Smog certification filed with the DMV

Renewal notice that shows your current address
Documents needed for a driving test
You must present these documents before beginning the test:
Driver's Education Certificate of Completion and a Beginner driver experience log for

beginners under 18

.

Application for driving privileges or ID Card

Birth certificate or passport (Proof of Identity)

Resident card

Proof of payment for the application fee
You will need these documents before taking the behind-the-wheel test:
Instruction permit

Car insurance
When should I visit the Nevada DMV office?
If you wish to schedule your appointment in person, it's best if you visit the DMV at a time when it's not busy to minimize your wait time. The best option is to arrive early in the morning. The period around two o'clock is often the busiest, so we recommend avoiding it. Mondays, Fridays are typically more hectic than other days in the week, as well as the days after major holidays.
How long am I expected to wait for a DMV Nevada appointment?
There are six DMV offices in Nevada. The Nevada DMV wait time varies between offices, and you can expect to wait between 30 minutes and three hours. To avoid long wait times, booking online is a great option. The average Nevada DMV wait time for advanced scheduled appointments is twenty-three days.
It is not a guarantee that the wait time will be shorter if you book in advance, but there is always a chance depending on how well you explain the urgency of your situation. If you're having a hard time booking an appointment, you can use DoNotPay to save yourself from the exhaustion of having to wait for hours. You can use DoNotPay in your .
How can I avoid long wait times when booking an appointment at the Nevada DMV?
Aside from booking in advance to avoid long wait times, the ultimate solution is to use DoNotPay. It saves you from the hassle of waiting because it will notify you when your booking has gotten through, so you can do anything else while waiting for a ping from us.
Apart from DoNotPay, the Nevada DMV offers other services online in which you need an online account to access. They include:
Driver's License (Renewal or Application)

A request for driving record

Acquiring a federal REAL ID

Change of address

Booking an appointment

Voting Registration

Finding a traffic school

Payment of parking tickets

Check the licensing status of DMV-licensed businesses
Nevada DMV hours and locations
There are six branch offices across the state, all listed here. All DMV branches accept cash, check, money order, or debit card for the payment of fees. You can check out the details about the largest offices below.
West Flamingo
Address:
8250 W. Flamingo Rd.
Las Vegas, NV 89147-4111
Phone: (702) 486-4368
Fax: (702) 486-8673
Open times
| | |
| --- | --- |
| Monday | 8:00 AM - 5:00 PM |
| Tuesday | 8:00 AM - 5:00 PM |
| Wednesday | 9:00 AM - 5:00 PM |
| Thursday | 8:00 AM - 5:00 PM |
| Friday | 8:00 AM - 5:00 PM |
| Saturday | 8:00 AM - 4:00 PM |
| Sunday | Closed |
North Decatur
Address:
7170 N. Decatur Blvd.
Las Vegas, NV 89131-2798
Phone: (702) 486-4368
Fax: (702) 486-5976
Open times
| | |
| --- | --- |
| Monday | 7:00 AM - 5:00 PM |
| Tuesday | 7:00 AM - 5:00 PM |
| Wednesday | 9:00 AM - 5:00 PM |
| Thursday | 7:00 AM - 5:00 PM |
| Friday | 7:00 AM - 5:00 PM |
| Saturday | 8:00 AM - 4:00 PM |
| Sunday | Closed |
East Sahara
Address:
2621 E. Sahara Ave.
Las Vegas, NV 89104-4136
Phone: (702) 486-4368
Fax: (702) 486-4960
Open times
| | |
| --- | --- |
| Monday | 7:00 AM - 5:00 PM |
| Tuesday | 7:00 AM - 5:00 PM |
| Wednesday | 9:00 AM - 5:00 PM |
| Thursday | 7:00 AM - 5:00 PM |
| Friday | 7:00 AM - 5:00 PM |
| Saturday | 8:00 AM - 4:00 PM |
| Sunday | Closed |
DoNotPay can help you decide which office to contact for your issues. It can save you from the hassle by setting up an appointment with the DMV office without having to wait in line. Use it in any .
DoNotPay also helps you ACE your written exam
DoNotPay can also help you study for your written exam with a free practice test. Drivers that do well on our practice tests are guaranteed to do well on the written exam. If you have an upcoming practice test, make sure you pass by using our free DMV practice test.
What other services does DoNotPay offer?
DoNotPay is a free app that you can use in any . Besides being able to set up a Nevada DMV appointment for you, it has a few other great features to help you:
Beat speeding tickets

Contest traffic tickets

Get compensation for canceled or delayed flights