How to Challenge Your NCP PCN in Two Minutes

If you received a , you have the option of paying it or appealing it. Either way of dealing with it can be stressful and confusing when done on your own.
Just because you have received a PCN doesn't mean that you have to pay for it. If you feel that it was issued in error, then you can also choose to appeal it.
The only problem with appealing an NCP PCN is that there is very little information about it on the NCP website. They do mention that an appeal is possible and that you can attach evidence to it. But it's hard to know exactly what they'll accept as evidence and what will lead them to reject the appeal.
This is why it makes sense to use DoNotPay's Parking Ticket product, upload a copy of the PCN and explain the circumstances surrounding it. Based on your answers, the product will come up with the best arguments for your case and provide you with a letter that you can mail to the NCP. All you have to do is wait for their response.
How to Pay Your NCP Penalty Charge Notice
If you feel that your is reasonable and you would like to pay the penalty charge, you can go to the payments and appeal page on the NCP website. Whether you're looking to pay or appeal, the first step is the same. You'll need to look at the PCN and find its reference. This should begin with one of the following prefixes:
LG
ZP
CP
LU
PC
SP
GA
SG
EM
CC
TL
C2C
GRA
TFW
AVA
BIA
For each of these different prefixes, the NCP payment and appeals page has a different link. You'll have to follow the link, enter the entire reference, as printed on your parking ticket and enter your vehicle registration mark. After this, you'll get the option to pay or appeal your parking ticket.
How to Dispute Your NCP Penalty Charge Notice On Your Own
If you decide to dispute your NCP PCN, here are certain things to keep in mind:
Fraudulent Emails: Keep in mind that the NCP does not send PCNs by email. So if you receive an email and that is your first indication that you have to pay a penalty, it might be fraudulent. Rather than paying that amount, you should contact the NCP.
Time Frame: You should be able to pay or appeal the PCN 48 hours after it was issued. Until those 48 hours have passed, you may not be able to locate it online.
Time Frame: You have 28 days to appeal your PCN. After those 28 days have passed, you will not be able to appeal it.
Evidence: Once you go to the payment and appeals page, you will also have the option of attaching evidence to your appeal.
Lost PCNs: If you've lost your PCN and the reference number begins with ZP, GA, ZPS or EM, then send an email to appeals@ncp.co.uk. If you've lost your PCN and the reference number begins with CP, PC or LU, you can call 01604.625.622.
Response Time/Method: You should get a response to your PCN appeal within 14 days. If you provided an email, then you will get a response via email. If you are corresponding by post, then you will receive a letter in the mail.
If you are not happy with the decision from the appeal, you also have the option of taking it to POPLA—the Parking on Private Lands Appeals service. This is an independent agency which will make its decision after looking at your case and the NCP's case against you. POPLA's decision will be final and if they decide against you, you will have to pay the entire penalty which is usually £100.
National Car Park Contact Details and Information
Use DoNotPay to Appeal Your NCP PCN and Win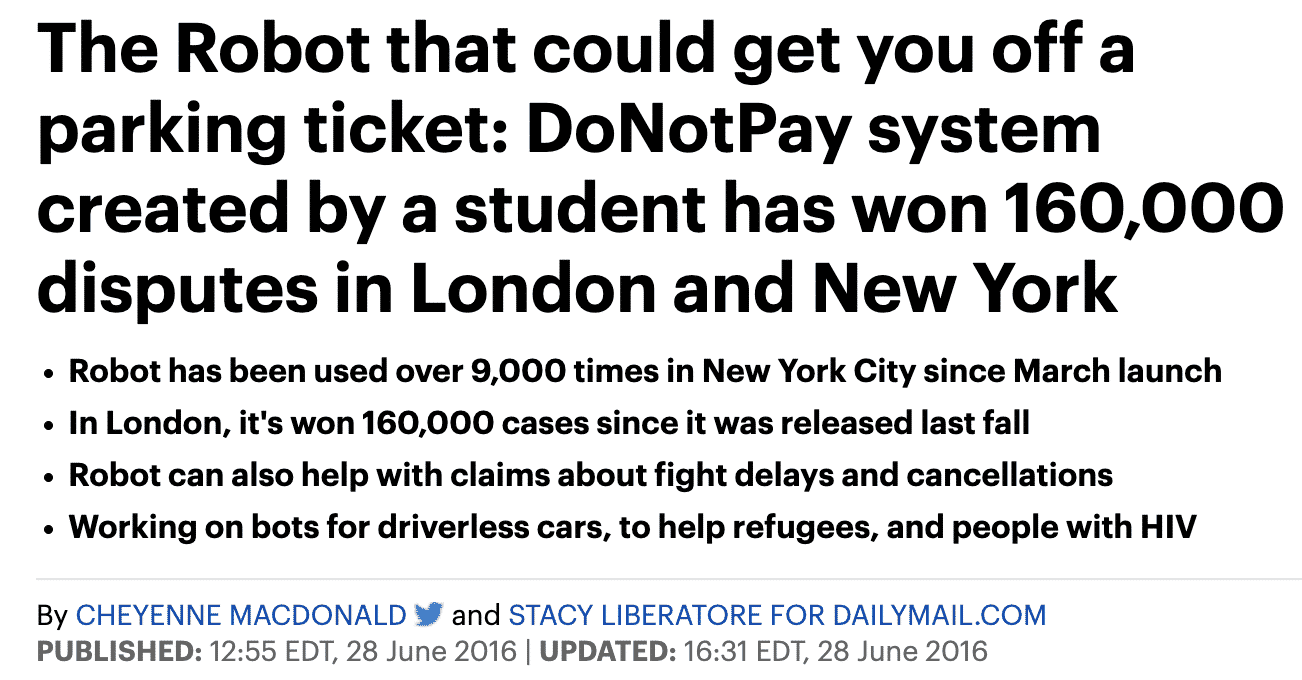 As you can see, there is not much information on the NCP website about the process of appealing your PCN. Yes, it is possible to appeal a PCN and it's possible to appeal further if your first appeal is rejected. However, it's impossible to know exactly what evidence they will consider sufficient and what kind of argument you can make in your favour.
This is why it makes sense to use DoNotPay to help you craft an appeal letter. All you have to do is look up the DoNotPay Parking Ticket product. Keep in mind that this product has helped over 200,000 people to overturn their parking tickets. You'll simply need to upload your citation and explain why you think your PCN is unjustified. DoNotPay will craft a letter with the best legal argument for your case.
Here's How to Get Started:
Log-in to DoNotPay and go to the Ticket Disputes category. Select the Parking Ticket product.

Upload a photo of your citation.

Provide us with some details on why you believe the citation issued is a mistake.

That's it! You'll receive an appeal letter that contains the best argument to win your case.
It's really that simple! DoNotPay can help you fight your parking ticket from here. Just a friendly note that for UK users, we cannot mail the letter on your behalf. You can still use the carefully crafted appeal letter to serve as your argument when you challenge your ticket.
Where Else Can You Use the DoNotPay Parking Ticket Product?

DoNotPay has you covered whether you are in the UK or outside. We have handled PCNs in:
Or if you live in the US, DoNotPay is also capable of disputing your parking ticket. We have made successful appeals in:
Just because you've received a penalty charge notice from the National Car Parks doesn't mean that you have to pay it. It could have been issued in error which means that you can dispute it and upload evidence showing them that you did not park incorrectly.
Using DoNotPay's Parking Ticket product can simplify the process and help you to make a case for yourself. This, in turn, will also help you to save money and protect your finances.
What Else Can DoNotPay Do?

Besides helping you with your parking tickets, DoNotPay can also help you with other services such as:
Sign up with DoNotPay today and let our AI-powered lawyer win your legal battles for you without the expensive attorney fees.