File a Complaint Against Morrisons In Less Than 5 Minutes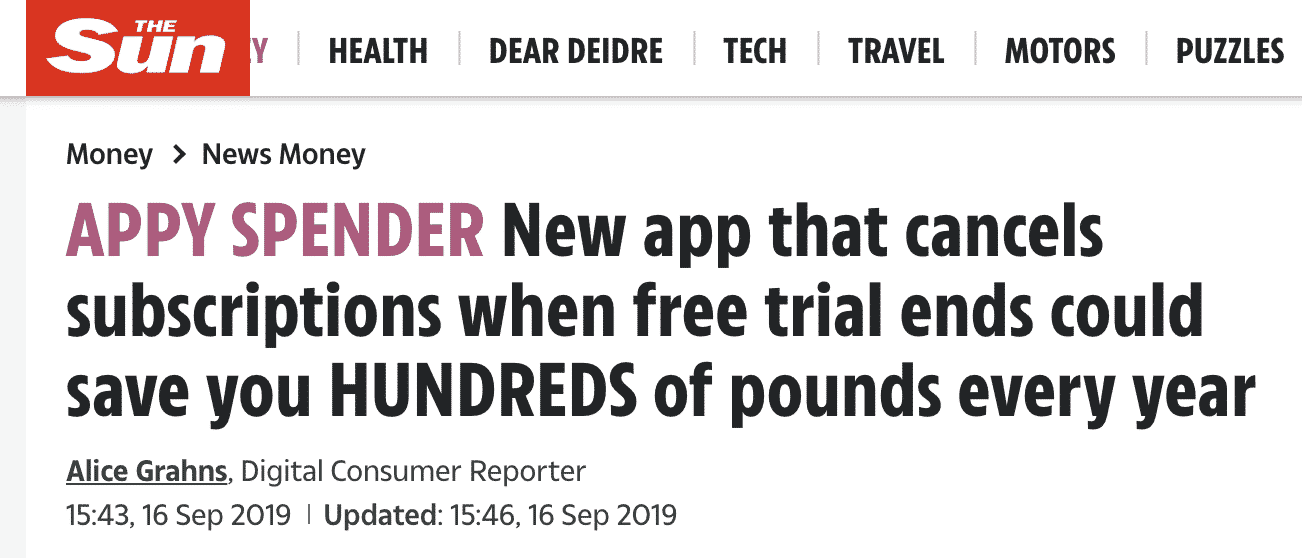 Morrisons Supermarkets plc is the fourth largest chain of supermarkets in the UK based in Bradford, West Yorkshire, England. Although Morrisons does its best to offer customers high-quality products and services, the retailer sometimes doesn't get it right.
According to a recent analysis of Trustpilot reviews, Morrisons has been branded the most complained about supermarket in the UK. Supermarket Britsuperstore's investigation established that 97% of Morrison's reviews regarding deals and savings were negative.
If you are looking for a convenient way to file , DoNotPay can help. Through our complaints product, we can help you draft a demand letter to demand an apology and compensation from the retailer or sue them in a small claims court for their offences.
Does Morrisons Have A Complaints Department?
Morrison doesn't indicate on their website whether they have a complaints department or not. However, the retailer provides dedicated contacts for customers to report issues. Use the following contacts to lodge :
Morrisons Customer Service Contact Information
Online
Customer Support
Email
fresh@morrisons.com
General Customer Services Phone
0345 322 0000
Store Customer Services Phone
0845 611 6111 or 01274 261000
Do Morrisons Complaints Need To Be Dealt With By A Court?
Before starting a claim, it is essential to think through what has happened and the actions you can take. Going to court should be your last resort. However, it is a valuable option if you have exhausted all other mediation efforts to resolve your problem. The first step is to write a complaint letter to Morrison to register your displeasure with their services or products. Indicate your damages and give the retailer a reasonable time to respond. If you don't get a satisfactory response, you can escalate the matter to a small claims court.
What Are Some Of The Attempts To Show The Judge You Tried To Solve The Case Out Of Court?
If you end up taking your claim to court, the judge will want to see that you tried to avoid the need to come to court. The following are some of the attempts to avoid court:
Letter before action: Talking to Morrisons or sending them a letter trying to resolve the issue is proof of enough you tried to solve the issue out of court. This letter is commonly referred to as a 'letter before action.'
Alternative Dispute Resolution: You can also try mediation with the help of an independent third party. The third-party y gets you both together and helps you to talk through the problem and reach a resolution. This is usually referred to as 'Alternative Dispute Resolution.
What Cases Belong In Small Claims Court?
In the UK, small claims handle low-value cases, including most non-personal injury cases up to £10,000. The cases are typically handled by a district judge under informal procedure. You can use small claims for things like:
Being owed a refund
Poor service
A faulty product
What Is Not a Small Claim?
Under UK laws, a claim for unlawful eviction or harassment relating, in either case, to residential premises is not allocated to the small claims track. Similarly, cases pertaining to road traffic accidents, personal injuries, title to land, libel or slander, legacy or annuity, or any property of marriage are not considered small claims.
What Is The Fee For A Small Claim Application?
The fee for your small claim application largely depends on the amount you wish to claim. If your claim is successful, the judge will order Morrisons to pay the amount decided by the court plus the application fee and any other costs awarded. If you are not successful, you won't receive your fee back.
Where Can I Start My Claim?
You can start a small claim at your local county court or any other county court of your choice. It is vital that you start your claim before its limitation period runs out.
Steps For Making A Small Claim Against Morrisons On Your Own
The following are some of the steps to make a small claim:
Prepare the case: Preparing for the case may involve collecting evidence, such as videos and pictures and collecting witness statements where possible.
Write a complaint letter: Write a complaint letter informing Morrisons you intend to sue them in a small claim court. Provide reasonable time for the retailer to act.
Fill in the claim form: Fill in a form called a Particulars of Claim. This is basically a statement telling your side of the story. Include all details of what you are claiming for and why.
Start court action: Send copies of the claim form to the court and ensure you keep an extra copy for your records. The court will stamp the claim form and serve it to the defendant.
How to Sue Morrisons in Small Claims Court with DoNotPay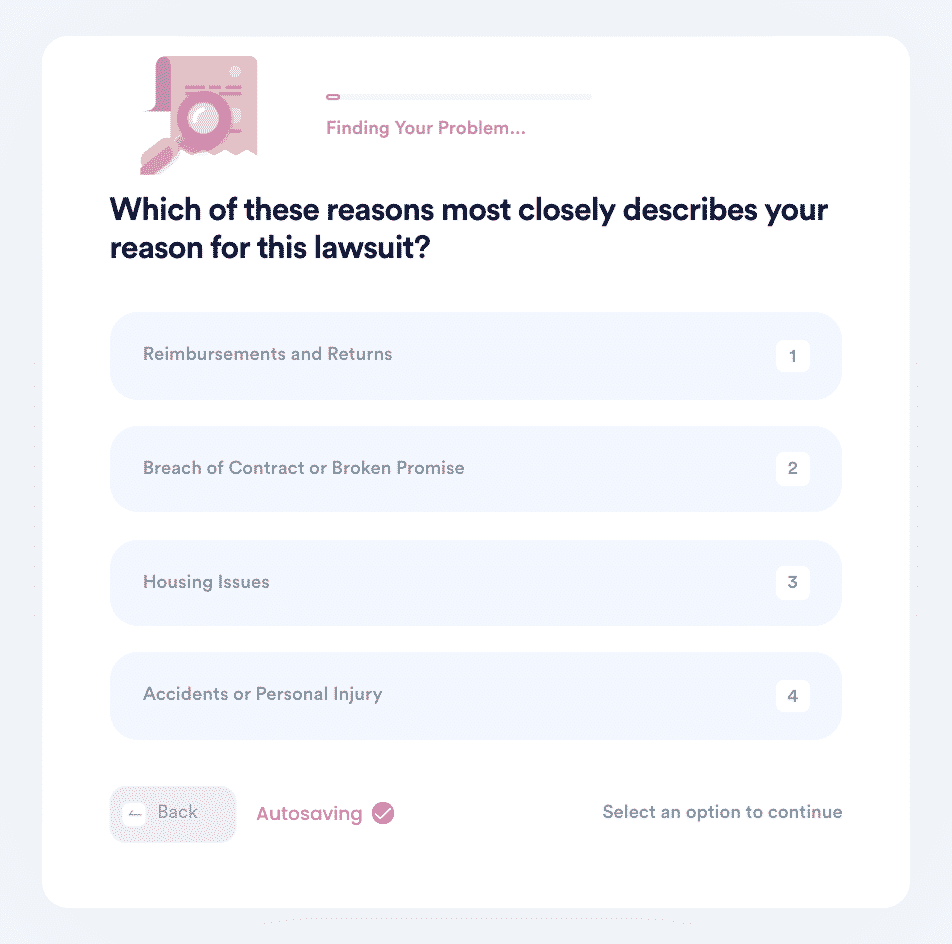 The DIY method to file a  is never easy. You must collect large volumes of evidence and follow lengthy procedures to initiate the case. DoNotPay helps ease this process. Use the following steps to get started:
Open DoNotPay in your web browser and Search Sue Now product
Enter the amount of money you are owed
Choose whether you need a demand letter or court filing forms
Provide the reasons for the lawsuit and submit any applicable details, including receipts, videos, or photo proof.
You are now set! DoNotPay will then get you a demand letter or court filing forms for you. We'll even mail a copy of your demand letter to the individual or business you are suing!
DoNotPay can also help you resolve your issues with:
What Else Can DoNotPay Do?

DoNotPay does a lot more than help you file a complaint in a small court. The following are some of the other things DoNotPay helps with:
Let DoNotPay Help
If you feel offended by Morrison's supermarket action or inaction, you have a right to file a complaint. DoNotPay can help with this process. DoNotPay will then get a demand letter or court filing forms for you. We'll even mail a copy of your demand letter to the individual or business you are suing!