How to Appeal a Lewisham Parking Ticket
Lewisham is a bustling city located in southeast London. The city is home to a diverse population and features many quaint shops and restaurants. Lewisham is also known for its lively nightlife, with several bars and clubs located in the city centre. Parking can be a challenge in Lewisham, as many of the streets are narrow and there is limited public parking available, making it difficult to find a space, especially during peak times.
Illegal parking is a problem in Lewisham, with many drivers parking without paying or in a way that blocks traffic. Those who park illegally often discover a parking ticket, otherwise known as a penalty charge notice (PCN), on their windshields upon their return.
Those that attempt to appeal a often face an uphill battle to prove their case. This article will focus on the step-by-step process to appeal your ticket to improve your chances of having it forgiven. By using DoNotPay's innovative process, you can save time and have your case appealed easier than if you were to do it yourself.
When Is a Lewisham Parking Ticket Issued?
The following are parking contraventions that drivers will receive a :
Parking on double yellow lines
Parking on a single yellow line during restricted hours
Parking in a residents' only parking bay without a permit
Parking in a disabled bay without a valid blue badge
Parking in a loading bay during restricted hours
Parking in a pay and display bay without paying or displaying a valid ticket
Parking on grass verges or in other areas not designated as parking spaces
Leaving a vehicle parked in the same space for more than the maximum allowed time limit
Blocking a driveway or access road
Abandoning a vehicle
What Is the Parking Fine for a Lewisham Parking Ticket?
Parking offences are fined at varying rates in Lewisham. The fee amount is stated on the PCN. However, the common rate is £70 with parking in a cycle lane or box junction costing £130.
Since these fines are subject to change, it's advisable to contact the PCN Payments Department at 020 8787 5397 or by sending a request to P.O. Box 209, Lowton Way, Hellaby, S98 1 ND.
What Are the Reasons to Appeal a Lewisham Parking Ticket?
There are a number of reasons why you might want to appeal a parking PCN in Lewisham:
If you believe the penalty was issued unfairly or in error.
There are extenuating circumstances that prevented you from complying with the parking restrictions, such as a medical emergency,
If you believe the parking restriction is unjust or unreasonable.
The parking signage was unclear.
You have a valid disabled permit.
What Is the Process for Appealing a Lewisham Parking Ticket?
If you decide to appeal a parking PCN in Lewisham, UK, you will need to do so within 28 days of the notice being issued. Appeals can be made online, by post, or in person at the Council Offices. You will need to provide evidence to support your appeal, and it is advisable to state the grounds on which you are contesting the penalty.
To challenge the penalty online, follow the steps below
Navigate to the Lewisham Parking Tickets and Enforcement website.
Click on Challenge a penalty.
You are given the choice of an informal challenge or formal representation. For the informal challenge, click on Challenge a penalty charge notice online.
On the next page, select if your ticket starts with either LX or ZY.
Continue to follow the prompts to file your challenge.
A formal representation can only be done on receipt of the Notice to Owner or the Enforcement Notice and you have relevant grounds for the appeal. The Notice to Owner is issued if the penalty is not paid within 28 days. Complete the form that is attached to this notice and mail it to the Parking Services Appeals.
Lewisham Parking Tickets and Enforcement Contact Information
Address
Parking Services Appeals, P.O. Box 209, Lowton Way Hellaby, S98, 1 ND
Email
lewishamparkingappeals@nslservices.co.uk
Phone Number
020 8787 5397
You can challenge the penalty in writing or through email by sending in the following details
Penalty charge notice number
Your vehicle registration number
Full Name
Address
If you have a condition that makes it difficult for you to challenge or pay the PCN and wish to request an adjustment, you can call the Parking Services Team for assistance.
If the formal representation is rejected, you may be required to pay the PCN in full.
How DoNotPay Can Help You Appeal Your Lewisham Parking Ticket in Less Than 120 Seconds
By using DoNotPay's innovative Parking Ticket product, you can appeal your parking ticket quickly and easily without filling out time-consuming forms and lengthy emails
Here's how to get started:
1. Log-in to DoNotPay and go to the Ticket Disputes category. Select the Parking Ticket product.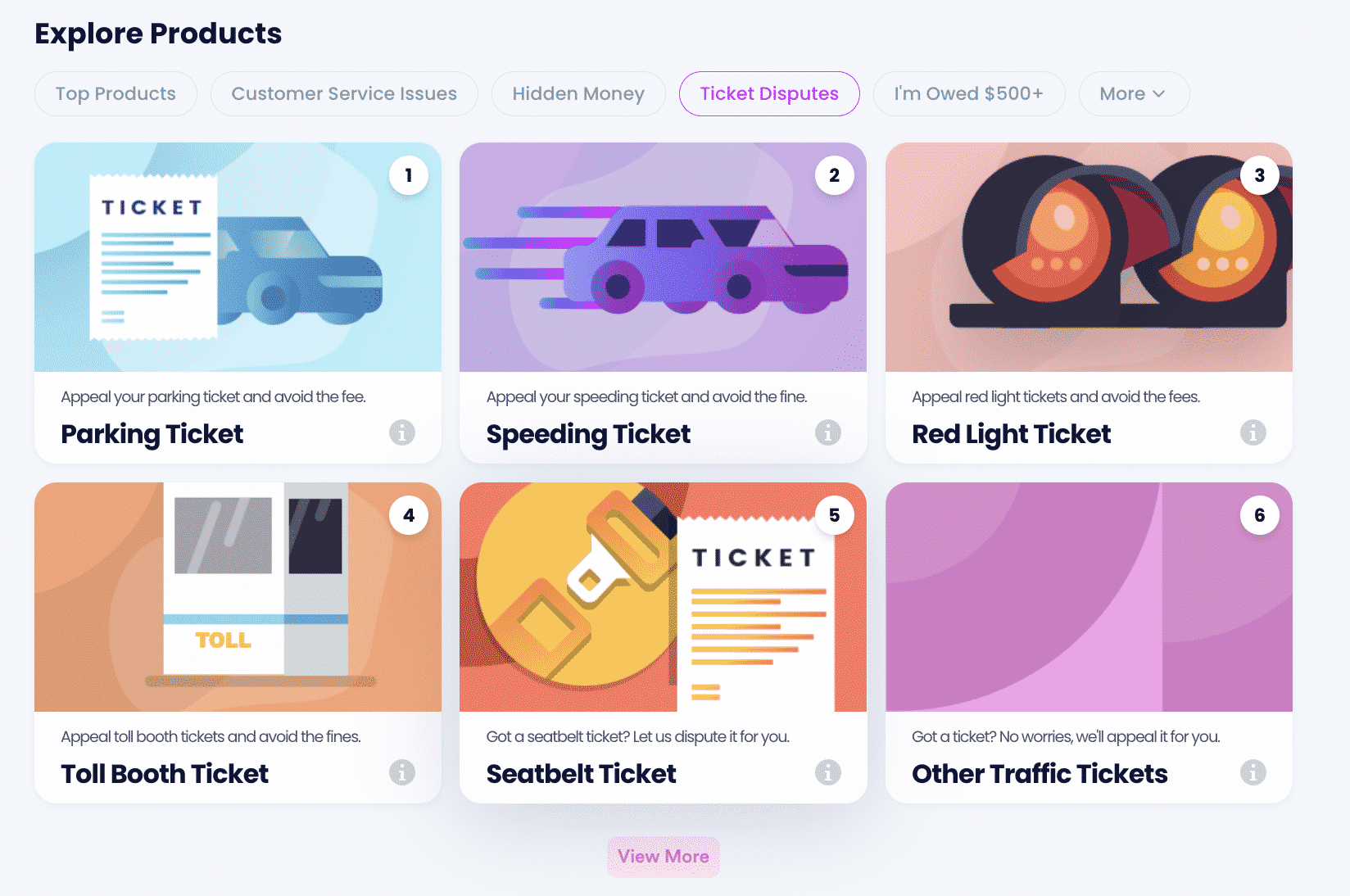 2. Upload a photo of your citation.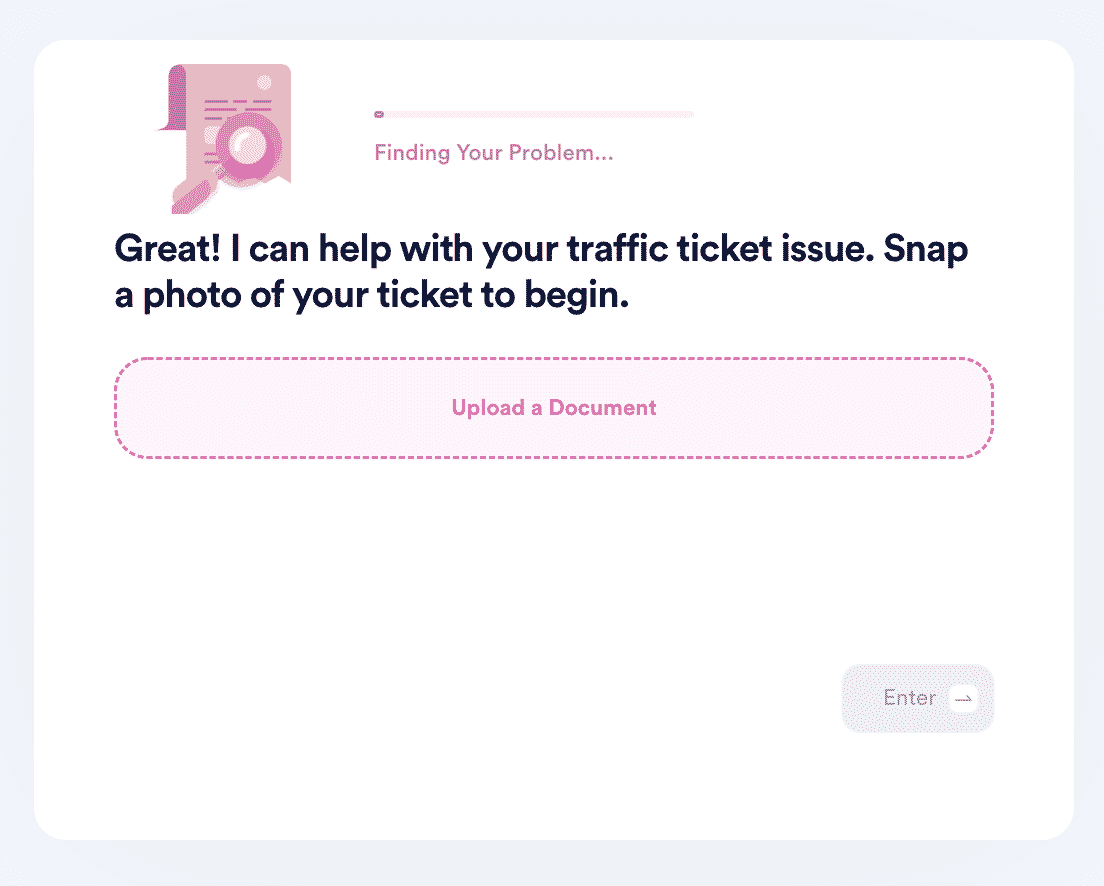 3. Provide us with some details on why you believe the citation issued is a mistake.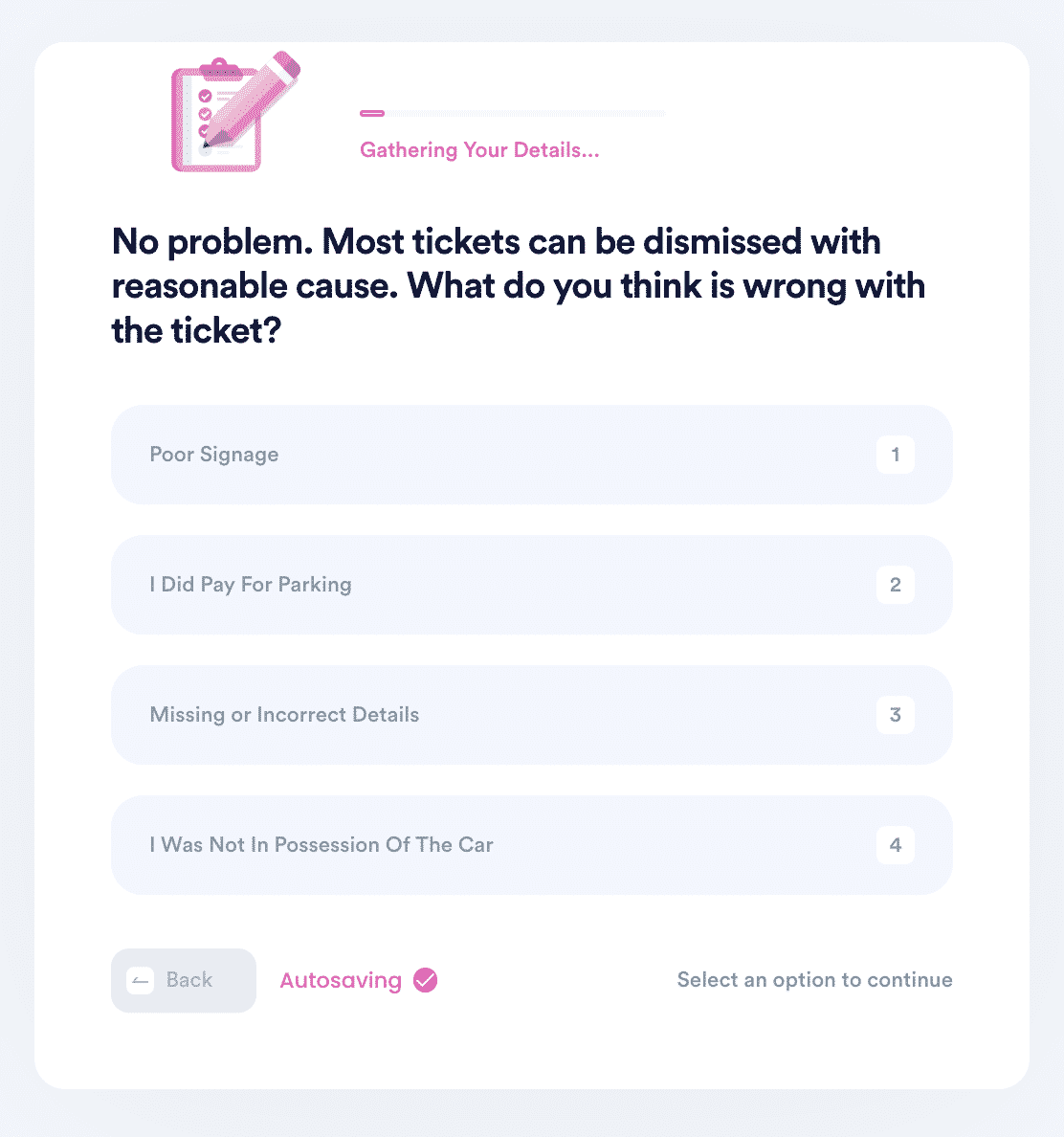 4. That's it! You'll receive an appeal letter that contains the best argument to win your case.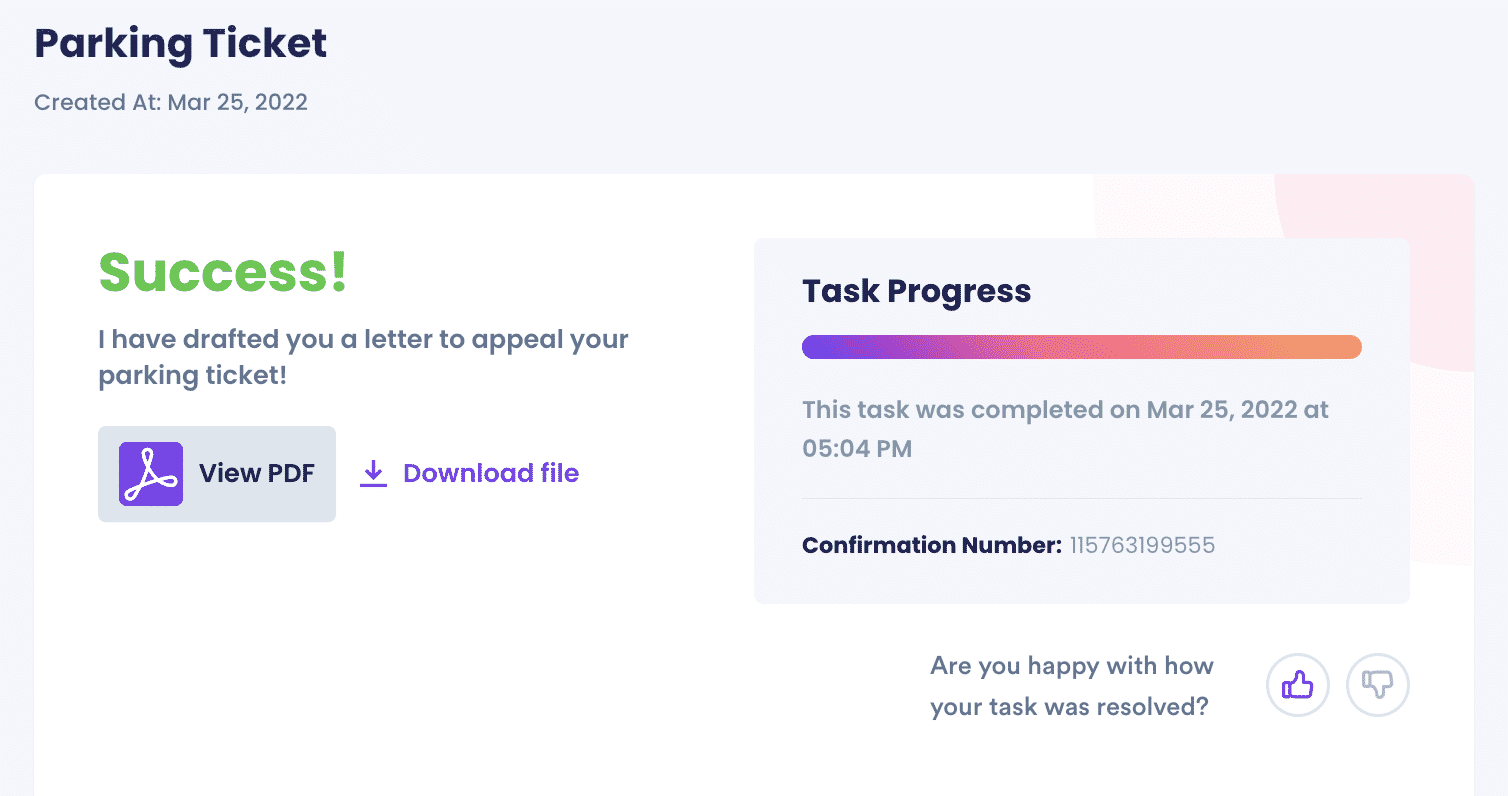 It's really that simple! You can use the carefully crafted appeal letter to serve as your argument when you challenge your ticket. (Note: for UK users, we cannot mail the letter).
As you can see, DoNotPay can help you fight your PCN in just a few clicks. You can read more about DoNotPay's success with legal issues on BBC News.
DoNotPay Can Dispute Parking Tickets in the U.S. and Other U.K. PCNs
In addition to appealing your Lewisham parking ticket, DoNotPay works on your behalf to dispute the following tickets and PCNs.
UK PCNs
US Parking Tickets
What Else Can DoNotPay do?
In addition to appealing PCNs, DoNotPay can help you with other common administrative issues, including the following:
From parking tickets to cancelling expensive subscriptions, DoNotPay cuts through the red tape to resolve many of life's everyday administrative annoyances. Let DoNotPay resolve your issue with just a few clicks!