Challenge Your LBHF PCN In 4 Easy Steps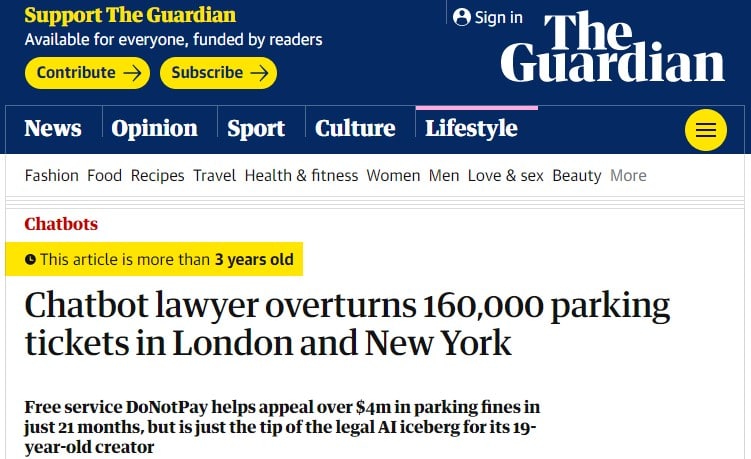 The London Borough of Hammersmith and Fulham (LBHF) is a council in London that you can get in trouble with if you park your car illegally. If you live in this council area or are visiting, make sure you know all the parking laws so that you don't end up with a Penalty Charge Notice (PCN). Dealing with parking tickets is never any fun, so try your best to avoid an .
The LBHF isn't the only place you have to worry about parking tickets, unfortunately. It's also common to end up with parking tickets in these areas.
Penalty Charge Notices can be hard to understand, especially the ones regarding Transport for London. You also can't assume that just because you didn't get a ticket while your car was parked illegally, doesn't mean you won't get one later. The amount of time after an offence you can get a ticket varies by area, so make sure you are paying attention to a ticket later on.
The good news is that DoNotPay can easily help you dispute a ticket from the LBHF or other areas.
Receiving a Parking Charge Notice in the LBHF

In the LBHF, Parking Charge Notices are broken down into the two categories of less serious and more serious contraventions. Generally, more serious contraventions have a large impact on others, while less serious ones may have been made as a genuine mistake or have less grave implications. Here are some examples of each.
More serious contraventions:
Stopping at a pedestrian crossing area marked with white zig zag markings
Driving or parking in a bus lane or stopping in box junctions
Parking without a valid permit in a shared permit bay
Less serious contraventions:
Leaving your car parked longer than the permitted time in a parking bay
Leaving your car running while it is stationary (idling)
Parking your car after your pay and display ticket has expired.
If you get a more serious PCN, it will cost you £130. However, if you pay it off within 14 days, it will only cost £65. A full charge for a less serious PCN is £80, but if you pay it within 14 days, it drops to £40.
Here is a table of contact information for the LBHF.
LBHF Switchboard Phone number
020 8748 3020 (Monday-Friday 9 am - 5 pm)
LBHF Online
Official Website
LBHF
Hammersmith & Fulham Council

Town Hall, King Street Hammersmith

London W6 9JU
How to Pay a Parking Fine in the LBHF
If you get a , there are a couple of ways to pay it.
Over the Automated Phone line
Call this number: 020 7371 5678.
Select option 1.
You will be given directions on how to make an automated payment.
Pay Online
Go to this page at least 24 hours after your ticket was issued.
Enter your PCN number that starts with HZ.
Once you have entered your PCN, select continue and follow the prompts to finish your payment.
Important notes about paying online:
If your PCN starts with HF, you must contact the Parking Services office.
If your case has gone to bailiffs for collection, you have to pay directly to the bailiffs, not the council.
How Do I Challenge a Parking Fine From the LBHF?
If you believe you were given a parking ticket in error, it is always worth challenging it. There are two ways you can appeal a PCN from the LBHF. Remember that whichever route you go, you want to do it quickly. If your challenge is received within the 14-day discount period, you will receive more time to pay your ticket at the discounted rate if your appeal is denied. Also, do not pay the ticket if you are appealing because that means you are accepting the ticket. Wait until you hear back from the council before you make payment.
Write a Letter
You can write a letter pleading your case to the address below. Make sure to include any evidence that you believe proves why the ticket was issued in error and send it here:
LBHF Parking Services
PO Box 4666
Worthing BN11 9FY
Online
Go to the council website.
Enter your PCN number and Vehicle Identification Number (VIN).
Click continue and follow the prompts to fill out the appeal.
What Happens if You Don't Pay a Ticket to the LBHF?
If your parking ticket is valid, it's in your best interest to pay it on time. If you don't pay within the 28-day timeframe, you will be issued a Charge Certificate. This increases the penalty charge by 50%. If you still don't pay it 14 days after the Charge Certificate is issued, it can become payable under a county court order. Your total cost will then go up by another £8 for court costs.
Contest Tickets in the LBHF in Less Than 120 Seconds
DoNotPay has more than 200,000 ticket appeals under our belt, so we are well qualified to help you with yours. BBC News even highlighted DoNotPay in an article discussing how helpful it has proven to be.
If you're interested in DoNotPay's help, here's what you need to do.
Head to DoNotPay and click on the Ticket Disputes category. Pick the Parking Ticket product.

Provide a photo of your citation.

Give us some details on why you believe the citation issued is a mistake.

That's all! You'll get an appeal letter that contains the best argument for your case.
You can then use the appeal letter to serve as your solid argument when challenging your ticket.
What Else Can DoNotPay Do?
DoNotPay can help you with plenty of other things as well. Here are some examples.
Dealing with a parking ticket can be an annoyance that you just don't want to deal with. However, if you reach out to DoNotPay, the process could not be simpler. So, contact us today to see how we can help you appeal your PCN.