How to Utilize KOCOWA Free Trial with a Virtual Credit Card

KOCOWA is an online premium streaming service that delivers Korean drama series, K-POP shows, SBS, MBC, and other related content. KOCOWA is available in North and South America and plans to extend to Europe and Asia. The platform offers unique benefits to their subscribers, including Full HD Video quality, compatibility with other streaming devices, no Ads, and unlimited restriction to TV shows and Dramas.
 for its monthly subscribers, which requires you to submit your credit card information. Learn how DoNotPay can help you get a free KOCOWA trial with its Virtual Credit Card service.
Does KOCOWA Offer a Free Trial?
Yes.  with its monthly subscription for users who have never used the subscription plan with them. However, you must submit your credit card information to subscribe to the free trial, allowing them to renew the subscription once the trial is complete automatically.
Please note, signing up for their annual or daily subscription wouldn't give you the 14-day free trial.
How Do You Get KOCOWA 14-Days Trial?
It depends on whether you're subscribing through the KOCOWA website or Mobile APP. To get the 14-day trial on their website, follow these steps:
Go to the KOCOWA website
Sign in or sign up to your account if you don't have one
Click "plan" at the top of the menu
Select "monthly membership"
Fill in your credit card information and "submit"
Please note, once you submit your credit card information, KOCOWA will automatically renew the subscription for the same term until you cancel.
To get the KOCOWA 14-day trial on your mobile app, follow these steps:
Open the KOCOWA app on your phone
Sign in or Sign up to your Account
Click the "Account" menu option at the bottom right side of your screen
Click "MY INFO"
Tap on "Plan" from tab
Click "Subscribe to USD 7.99" and complete the rest of the payment process
Does KOCOWA Free Trial Automatically Renew Into a Paid Subscription After the 14-Day Trial Is Over?
Yes. KOCOWA automatically bills you based on your subscription plan once the 14-day trial is complete. However, you should note that by subscribing to a trial period and canceling it, you run the risk of losing all your trial content altogether. It would help if you also remembered to manually cancel your KOCOWA subscription 24 hours before the trial period ends to avoid automatic renewal.
How Can DoNotPay Help You Avoid Automatic Renewal From KOCOWA 14-Day Trial?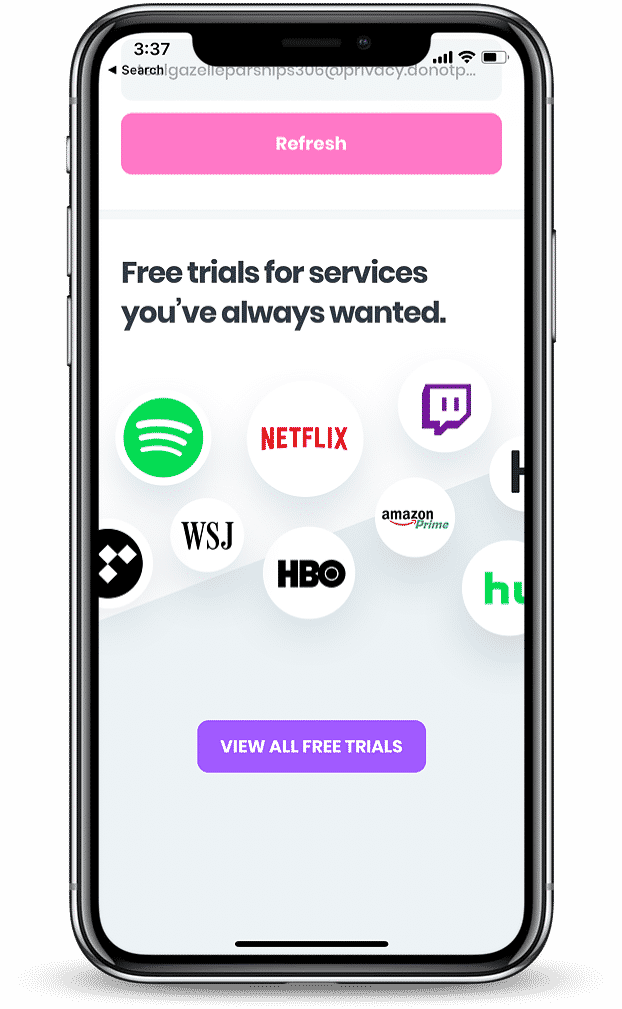 A 14-day period is enough to have you forget to unsubscribe from your KOCOWA monthly plan subscription. In that case, you'll probably pay for the subscription, even without your preference.
It's best to find a reasonable way that eases the burden of a forced payment once you forget to cancel your subscription, even though KOCOWA has a subscription cancellation process. This is what DoNotPay has to offer. With our Virtual Credit Cards, you can easily subscribe to any free trial and never worry about paying for the subscription with any web free trial:
We will generate a random credit card and create a temporary account number limited to one purchase, transaction, or spending
Use the temporary credit card number to sign up for the KOCOWA 14-day trial. Once the timeline is complete, KOCOWA can't renew the subscription since there's no money in the credit card
Learn more about DoNotPay virtual credit card to understand better how it operates
Get your DoNotPay virtual card today and enjoy that  to the fullest. You never have to worry about any unnecessary free trial renewal or connecting your personal information with our virtual card.
How Much Does KOCOWA Cost After Their Free Trial? 
KOCOWA has unique and different benefits for anonymous members and subscribers. Anonymous users can watch free content on the KOCOWA "free TV" without signing into their service.
Members or users signed to the service can watch new videos, but with restrictions according to their subscription. Here is a breakdown of their subscription and their benefits:
Subscription Plan
Fees
Benefits
Monthly
$6.99 per month

No advertisement
No commitment
14-day free trial
Unlimited Drama and TV shows for a month
Automatic renewal

Annual
$69.99 per year

No Ads
Two-month discounts
Automatic renewal
Unlimited TV shows and Drama throughout the year

Daily
$0.99 per day

No Ads
No commitment
1- time payment
Unlimited TV shows and Drama for 24 hours
Solve Other Issues With DoNotPay
We can also help you with tons of other issues, including
Are you having trouble getting free trials with other online premium video streaming services? DoNotPay can help you get a free trial without paying for any premium video. We can help you avoid payment with premium video streaming services like Netflix, HBO, Showtime, Twitch Prime, among other options. today to save extra charges on your credit card!