Get Jacobs Enforcement To Take Your Complaints Seriously
Debt collection, especially when it involves enforcement agencies, can be stressful. Just finding a letter in the post can raise your anxiety level. A letter from Jacobs Enforcement can add to your anxiety because they work with councils in England and Wales. The company has been in business for 61 years and works with over 170 local authorities in the enforcement of Criminal Financial Impositions. If you've had interactions with the firm, you might want to file a.
When to File a Jacobs Enforcement Complaint
As an enforcement agency, Jacobs may send bailiffs to your home if you have outstanding debts for such things as:
Council Taxes
Parking Fines
Court Fines
High Court Files
Family Court Judgments
However, enforcement agencies have strict standards they must follow. If they violate those guidelines, you can .
You should consider filing a complaint if the agency:
Violates rules regarding entering your home
Takes protected property
Refuses a repayment offer
Fails to send required paperwork
Continues contact after the debt is paid
Bailiffs or enforcement agencies are prohibited from harassing or intimidating you while attempting to collect a debt. If the agency does any of the following, you should file a complaint:
Use offensive language
Call, text, or visit you repeatedly
Makes threats or attempts to intimidate you
Uses violence
Discuss your debt with neighbours
Regardless of whether you owe a debt, enforcement agencies cannot harass you.
How to File a Jacobs Enforcement Complaint
Jacobs Enforcement maintains a complaint system that complies with ISO 10002:2014. Their website provides a telephone number, a contact form, webchat, a physical address, and a postal address. In all cases, they require the Jacobs' and the client's reference numbers to be used when filing
Email
complaint@jacobsenforcement.com
Phone Number
0345 601 2692
Online
Contact Page
Postal Address
Jacobs

6 Europa Boulevard

Birkenhead

Merseyside

CH41 4PE
Email
Formal complaints can be sent via email. Complaints will be acknowledged within two working days and a response will be issued in 10 working days. Copies of the response will be sent to the client as well.
Phone
You may call the customer service number during the following schedules:
Monday through Thursday - 8:00 am to 8:00 pm
Friday - 8:00 am to 7:30 pm
Saturday - 8:00 am to 5:00 pm
Sunday - 8:00 am to 1:00 pm
Be sure to have the appropriate reference numbers before making the call.
Online
The contact page on their website includes a link to a Contact form and a link to initiate a webchat. The webchat is only available Monday through Thursday from 9:00 am to 5:30 pm and Fridays from 900 am to 5:00 pm. The Contact form is available whenever the website is up.
In-Person
Jacobs Enforcement's offices are located at 6 Europa Boulevard, Birkenhead, Merseyside, CH41 4PE. Their offices are open Monday through Thursday from 9:00 am to 5:30 pm and Fridays from 9:00 am to 500 pm.
Post
When you write to the company, you must include Jacobs' and client's reference numbers.
Where to File a Jacobs Enforcement Complaint?
If you have complained to Jacobs Enforcement with no resolution, your next step should be to contact the creditor. Alternatively, you can copy the creditor on all complaint correspondence sent to the bailiffs because creditors can stop an enforcement agency from further action. By copying creditors, you are keeping them informed at the same time as the bailiff so they can tell the agency to stop.
Council
If the creditor is your local council, you can find contact information on Gov.uk.  The Gov.uk website also provides information on who to contact regarding court fines or fees. If the debt pertains to income tax or VAT, you will need to complain to HM Revenue and Customs, using the form on their website. Child support payments should be discussed with the nearest DWP office. If you can't resolve the complaint after speaking with the creditor, you can complain to trade associations or ombudspersons.
Trade Associations
Depending on the type of debt being collected, you can complain to a bailiff trade body if you have not resolved the issue or the agency fails to respond in 28 days. However, the enforcement agency can continue its collection process while the issue is under review. If the debt relates to magistrate court fines or child support payments, complain to the Civil Enforcement Association.
Enforcement complaints regarding the High Court can be emailed to complaints@hceoa.org.uk.
You may also contact the association by calling 0844 824 4575.
Ombudspersons
Ombudspersons oversee creditors who behave improperly while attempting to collect a government-related debt. Whether it's tax- or court-related, you must first contact your bailiff and creditor before an ombudsperson will look at your case. If you feel their methods are so egregious that they should lose their certification, you can take them to court.
DoNotPay Can Help Resolve Any Customer Service Issue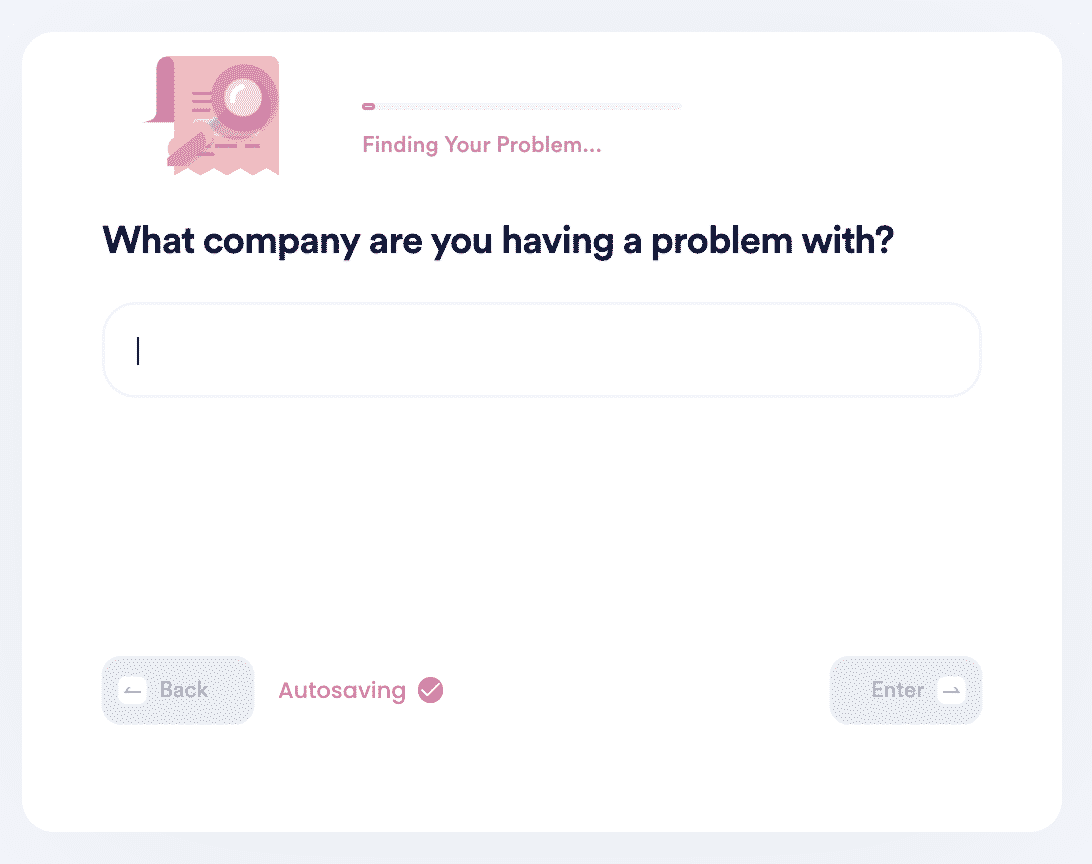 If you need additional assistance with a Jacobs Enforcement complaint, try DoNotPay's Other Customer Service Issues product.  It can help you file a complaint with companies such as Hermes, Ofcom, Starbucks, or Virgin Media. Just follow these steps:
Choose Other Customer Service Issues.
Select the option that describes your issue.
Enter the Company Name.
Provide the details of your complaint.
DoNotPay will review your information and recommend the best path to resolve customer issues with businesses such as: