How Long Can a Parking Ticket Be Chased For in the UK?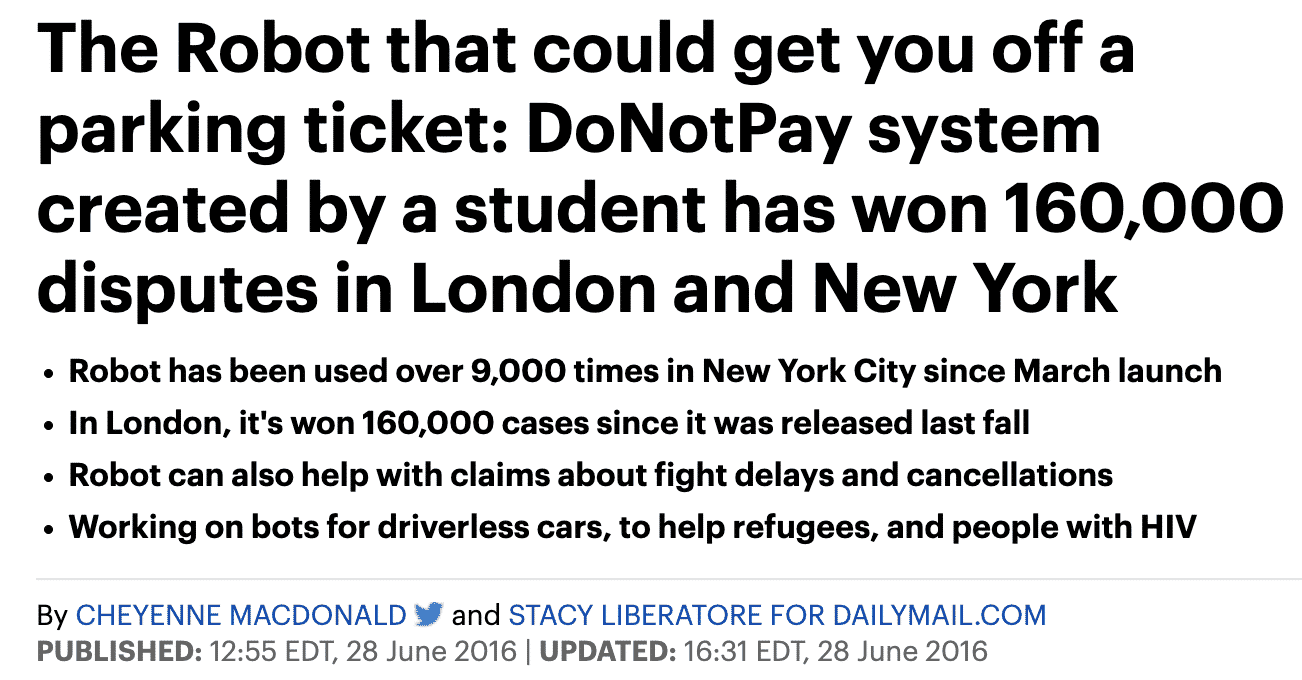 UK city councils use parking tickets to enforce their terms and conditions. If you contravene these terms, you can be issued a PCN. If you don't pay a PCN, the council may take extra steps to recover their money, including getting a court order.
Identifying largely depends on who issued the ticket and whether you challenged the PCN or not.
There are instances when a parking ticket issued by a private parking firm may seem unfair. If you think the ticket is unfair, you should consider challenging the PCN. DoNotPay can help make filing your appeal quicker and easier. The automated chatbot will craft an appeal letter in less than two minutes to serve as your argument when you challenge your ticket.
Do I Have to Pay a PCN?

If you believe the ticket was issued erroneously, you may not have to pay. However, don't just hope the ticket will disappear. You need to take appropriate measures to resolve the issue. If you think your ticket was issued unfairly, DoNotPay can help you submit your appeal for free. If you think the ticket is legitimate, your best course of action is to simply pay the fine.
How Long Can a Private/Council Parking Ticket Be Chased For?
As mentioned earlier, it really depends on who sent you the ticket. If it is a parking company, they have no statutory powers and may rely on civil courts for enforcement. If it is the police or local council, they have statutory powers and will use various means to recover their money eventually.
In a nutshell, the until they recover their money. If the local council issued the ticket, it is advisable to either pay within 14 days or contest it within the required time period to prevent the debt from piling up.
What Happens If I Ignore A Parking Ticket
As mentioned earlier, it is a good idea not to ignore a ticket. You should pay for your ticket if you can or consider appealing it within the last 28 days. If you ignore the ticket, the following can happen:
The cost will go up. PCN fees increase by 50% if you don't pay on time. Additionally, you may have to pay court costs and bailiff fees.
Your credit rating could be affected.
The court may send bailiffs to seize your property.
Do I Have to Pay for a Ticket if I Am Already Appealing It?
You don't have to pay for a parking ticket if you have already made an appeal and waiting for a response. If you have been sent letters forcing you to pay, call or write to whoever is chasing you and ask them to stop. Explain to them that under section 40 of the Administration of Justice Act 1970 and section 2 of the protection from Harassment Act 1997, they should not be pursuing you until a decision on your appeal is made.
Can a Private Parking Firm Clamp or Remove My Car?
Private parking firms are not allowed to clamp or remove your car. The only organisations that can do so are those with legal powers, such as the police. However, there are some exceptions. Airports, ports, and some railway car parks may give private landholders the right to clamp or remove vehicles.
How Do I Appeal a PCN?
If you are appealing a PCN, ensure you do so within 14 days of the PCN being issued. This allows the council to freeze the charge at a lower amount shown on your ticket. You can either appeal online by visiting the website of the city council's ticket appeal section or appeal through the post. If you are appealing via post, follow the steps below:
Write to the council explaining why you shouldn't have been issued with a PCN.
Include your PCN number and any evidence to support your appeal.
Post your appeal using the address provided in your ticket.
You can use the DoNotPay app to appeal an unjust parking ticket no matter where you are in the UK. We have successfully challenged PCNs in:
Contest Parking Tickets in the UK Within 2 Minutes
If you believe you have been issued an unjust parking ticket, DoNotPay can increase the chances of you winning your appeal. The app has contested and won hundreds of thousands of parking tickets before.
Wired even published how DoNotPay has been used by 250,000 people in New York and London to appeal parking fines. And that was back in 2016!
Ready to challenge the PCN you received? Here's how to get started:
Log-in to DoNotPay and go to the Ticket Disputes category. Select the Parking Ticket product.

Upload a photo of your citation.

Provide us with some details on why you believe the citation issued is a mistake.

That's it! You'll receive an appeal letter that contains the best argument to win your case.
It's really that simple! When you challenge your ticket, you can use the carefully crafted appeal letter to serve as your argument.
DoNotPay Can Appeal Parking Tickets in the US Too!
Happen to be travelling in the US and received a parking ticket yet again? We'd say that's unfortunate but DoNotPay is here to help so you are still one lucky fella.
We have helped dispute:
DoNotPay Offers Other Useful Solutions
Solving your parking ticket issue is just one of many things DoNotPay can handle. DoNotPay can also help you with:
Hundreds of thousands of UK residents have racked up debts by refusing or simply ignoring to pay PCNs when they were given the option. If you have a genuine reason for believing the PCN was issued in error, appeal within 14 days from the date the PCN was issued.
There's no need to feel intimidated. No matter what issue is troubling you, we are here to help. so we can get started in making your problems go away with just a few clicks.