The simplest way to dispute a parking ticket in Houston, Texas

Most parking citations go undisputed because people don't have or don't want to spend the time it takes to deal with them. Now, the DoNotPay app has taken the entire process, which previously took hours to complete, and made it possible to do in less than two minutes. Money.com reported on the app and how it successfully turned over 160,000 tickets in the first 21 months, while it was only operating in two cities. Those who've had the opportunity to win a dispute will tell you of an unwritten rule behind successfully dodging one: Just by challenging a parking ticket, you gain a significant chance of it being dropped or at least reduced.
Watch how to dispute parking tickets in any city in the US:
Here's how you can create a professional dispute in just a few steps

You can find the link to the official dispute system here. However, this will require you to set aside time to prepare your case. DoNotPay can create a full dispute in a few minutes, quickly saving you time and money in the process. All you have to do is:
Visit the DoNotPay

using your browser

Take a photo of your ticket, make sure it's readable, and upload it to DoNotPay

Our lawyer chatbot will lead you through the process by asking you some simple to answer questions to determine the situation

DoNotPay will generate a letter for you, custom-made for the regulations at Houston, TX
Are parking tickets in Houston worth contesting?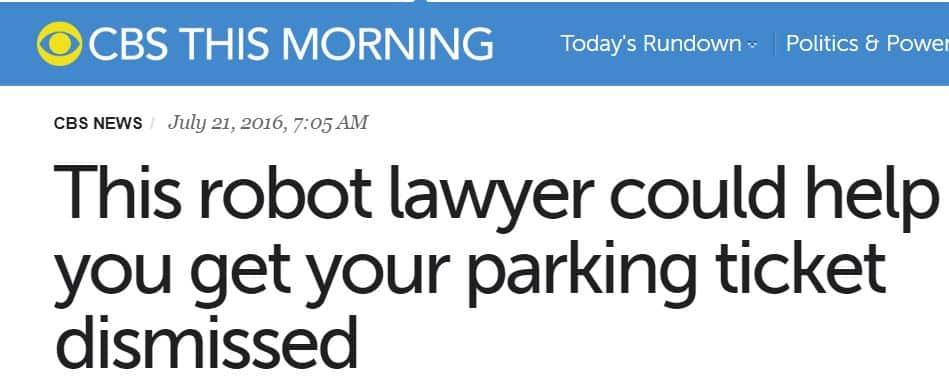 Contesting parking citations is always worth it. Previously, people couldn't bother going through it because it would cost them more time and money than just paying and forgetting about it. With DoNotPay, the process that once took up to an entire day and plenty of preparation to make your case can now be done in a few clicks. The app overturned millions of dollars in fines, with a 64% success rate.
I don't have much spare time, am I not throwing it away on writing parking disputes?

Not at all if you choose to do it with the DoNotPay app. Previously, fighting parking citations was very time consuming, so much in fact that lack of free time (or willingness to spend it) was the main reason easily disputable tickets got paid in full. DoNotPay provides the most time-efficient way to fight infractions, reducing what took up to a day's worth of work to just a few minutes on your phone or computer. Most people value their time in the amount of money they can earn for it, making this method the most cost-effective as well.
Are parking tickets issued by private companies disputable?

Yes, they are. DoNotPay will help you contest ALL tickets, including privately issued ones. Here are just some of the companies DoNotPay is capable of winning disputes against:
Douglas Parking

Laz Parking

Lanier Parking

Imperial Parking

Ace Parking

Towne Park

Standard Parking (and SP+)
Can parking infractions affect my insurance rates?

No, getting a parking ticket will not directly influence your insurance policy in any way. Private insurance companies aren't even notified about them. Insurance risks are calculated by multiple factors which include, but are not limited to:
The age of the driver and years of driving experience

Number of and severity of previous traffic offenses

The age and physical state of the car

History of repairs on the car
According to Western Financial Group, although parking tickets themselves have no effect, ignoring to pay them could lead to a suspension of license, which counts as an offense that will be noted by insurance companies.
Traffic tickets, on the other hand, will have a lasting effect on your insurance. They give a bigger picture of your writing tendency.
I was in the car when I got the ticket, is that fair?

Although this may come as a surprise to some, being in the vehicle does not exempt you from receiving a parking ticket. Legally speaking, occupying the car does not mean the vehicle isn't considered parked. According to Texas law, Texas Transportation Code Section 545.302 states that a vehicle can not stop in areas where parking is usually forbidden unless actively engaged in loading or unloading passengers and merchandise. In a quick example:
Yes, your friend can wait to be picked up in front of a garage entrance

No, you may not stop and wait for your friend in front of a garage entrance
I received a ticket in Houston, but I'm not from there or Texas. Do I still have to pay?

Yes, you do. As a US citizen, you're legally required to cover all official fees, including parking citations by private companies issued in any state. In fact, ignoring a ticket received out of state can prove a bigger bother than those you receive in your home state. Although most things can be handled online, imagine getting to a point where you're summoned for a court hearing in a different state. That's an awful lot of time and money wasted on top of having to pay the already issued parking ticket. This is why you should use DoNotPay, especially when you receive a ticket outside of your home state.
Do I have to pay for a parking ticket issued to a rental car?

Although parking citations issued on a car you rented out are not legally bound to your name, you're still obliged to cover them if you get them during the rental period. The rental company will pay the fee immediately, but then they will compensate for it from the billing information you provided and add a fee on top. They don't even need your consent to do so. You can wake up one day to a charge on your account from the rental company with no further explanation. All this is covered within a clause on the documents you sign, here's more information on tickets issued on rental cars from National Car.
So, pay the parking citation or dispute it?
Pay
Dispute
Best Method

Official

online link

DoNotPay

Possibility

Wasting money on invalid tickets

Reduction of fee or dismissal of the ticket

Cost

Full ticket amount

Nothing

Required time

A few minutes (only for online payments)

Two minutes, if done through DoNotPay
Do I need a lawyer to back my dispute?
No, you don't need a lawyer to battle a parking ticket. Although traffic lawyers are specialists in these kinds of situations, there's no need to spend your time and money on something you can easily do yourself. DoNotPay saves people thousands of dollars in unnecessary legal fees, including hiring legal representation.
How much does a traffic lawyer in Houston cost?
Houston lawyers charge around $250-$300 per hour. Although fighting infractions is usually done on a fixed, rather than an hourly rate, there's no need to spend money when DoNotPay can do the same job.
How much of the Houston city budget comes from parking tickets?
According to the city's official financial report, the revenue for the period of mid-2018 to mid-2019 from parking violations was $9,924,000. This is a sizeable amount of money collected from violations, for a city with just over two million citizens.
DoNotPay helps users fight and beat tickets in any city
DoNotPay helps users fight parking tickets in every city in the US and UK. Here are a few cities we've helped users dispute the most tickets in:
DoNotPay Can Help You Save Money
Have you ever subscribed to a service's free trial you forgot about after a few days? Many Americans have, which is why DoNotPay has a free trial feature that will help you avoid getting charged once the trial is over.
If you want us to scan all your active memberships and help you not pay for the ones you don't use, connect your email address or credit card to DoNotPay. Our cancel feature will ensure that you don't waste your money on subscriptions you don't even remember exist.
If a merchant charges you once the free trial is over, though, you can use our robot lawyer to request a refund and skip the phone queue when doing so.
In case a company refuses to grant you a refund, you can also use our app to sue them in small claims court.
Our Robot Lawyer Gets Rid of All Admin Tasks
What makes DoNotPay so unique is that it helps you get back what is rightfully yours in many different ways. You can appeal parking tickets, find unclaimed money, demand a refund for canceled or delayed flights, get help with bills you cannot pay, or get your college application fees waived with the help of our platform.
If you're sick and tired of annoying robocalls, spam emails, copyright violations, text message spam, or stalkers and harassers, DoNotPay can assist you in getting rid of them once and for all.