How to Challenge a Hillingdon PCN Effectively

Parking tickets are a major inconvenience that no one wants to deal with. However, it's a fact of life. But what if you get a ticket that isn't actually deserved? Whether through mistake, accident, malice or anything else, you can get DoNotPay to help you fight a today.
Receiving a Parking Charge Notice in Hillingdon
A PCN is a parking ticket received on private property. Like most parking infractions, they're a civil offense that requires a vehicle owner to pay a fine.
You have around 60 days to pay the fine before things escalate. For a normal , you're required to pay £110, though you'll get a discounted rate of £60 if you pay within the first 14 days after issuing. Additionally, you're allowed to challenge a ticket, something that DoNotPay can help you do (and win).
Hillingdon Council Parking Department Information
Phone
01895 250111
Address
Hillingdon Council, Parking Services,

PO Box 1180, Uxbridge, UB8 9DH

Parking Information Page
https://www.hillingdon.gov.uk/transport
How to Pay a Hillingdon PCN
Hillingdon offers people three ways to pay the fine on a PCN. If you choose not to contest your ticket, or if your appeal was rejected, you can pay online, by phone, or by post.
Online
Go to the Hillingdon city website and enter the payment portal.
Enter your vehicle registration number and PCN number found at the top of your ticket, then hit search.
Find your ticket and click the option to pay.
Input your payment information.
Confirm your payment.
By Phone
Call 03300 571889 to reach the parking department.
Tell the representative that you'd like to pay a parking ticket.
Provide your PCN number and vehicle registration number.
Provide your payment information when prompted.
Confirm your payment.
By Post
Make out a cheque or postal order to 'London Borough of Hillingdon' in the amount you owe. Make out a letter to Hillingdon Council, postmark the letter, and send it out. Be aware that a cheque received after the 14-day discount period will be insufficient, and you will need to pay the full amount. Plan around this when sending in your cheque.
How Do I Challenge a PCN on My Own?
While you can challenge a PCN in Hillingdon on your own, it's a lot better to do it with DoNotPay's help. DoNotPay's expertise in getting parking tickets dismissed is a major advantage in these kinds of fights. However, if you want to do it on your own, here's how you can try:
Online
Head to the city website and use the PCN search function to find your ticket, inputting your PCN number and vehicle identification number.
When you search, find your ticket.
Click the option to challenge the ticket.
Explain why you were given the ticket in error and ask for it to be dismissed.
Review what you've written and submit.
Wait for the review and decision.
Post
Draft a letter to challenge your ticket, including your PCN number and vehicle identification number. Explain why you were given the ticket in error and ask for it to be dismissed.
Address the letter to Parking Appeals and Processing, PO Box 1180, Hillingdon, UB8 9DH.
Postmark the letter and send it out.
Wait for the review and decision.
There's no guarantee you'll be successful when you challenge a PCN on your own. If your appeal gets rejected, you'll receive a 'notice of rejection' through the post. If you still wish to fight it, you can appeal the decision at the London Tribunals. Also, keep in mind that most appeals last longer than the 14-day timeframe for a reduced fine, meaning that losing your appeal will require you to pay the full £110.
What Happens If You Don't Pay a Hillingdon PCN?
It's inadvisable to refuse to pay your PCN fine, as this can result in a number of problems for you. If you fail to pay the fine within a reasonable amount of time (typically around 60 days), you'll face consequences like penalty points on your license, additional fines and even a court summons. In severe cases, you could even end up having assets repossessed to pay the fine, damage to your credit rating and jail time.
The only legal way to avoid paying your PCN is to successfully dispute it, a process that DoNotPay can help you with.
Contest Parking Tickets in Hillingdon With DoNotPay
If you can't get your Hillingdon PCN overturned on your own, get DoNotPay to do it for you. Others who have worked with DoNotPay (200,000 of them and counting) have had their tickets thrown out. It's hard to argue with that, or all the glowing press we've gotten.
To give us a try, all you have to do is:
Log-in to DoNotPay and go to the Ticket Disputes category. Select the Parking Ticket product.

Upload a photo of your citation.

Provide us with some details on why you believe the citation issued is a mistake.

That's it! You'll receive an appeal letter that contains the best argument to win your case.
It's really that simple! You can use the carefully crafted appeal letter to serve as your argument when you challenge your ticket.
DoNotPay Can Help You Fight Parking Tickets Worldwide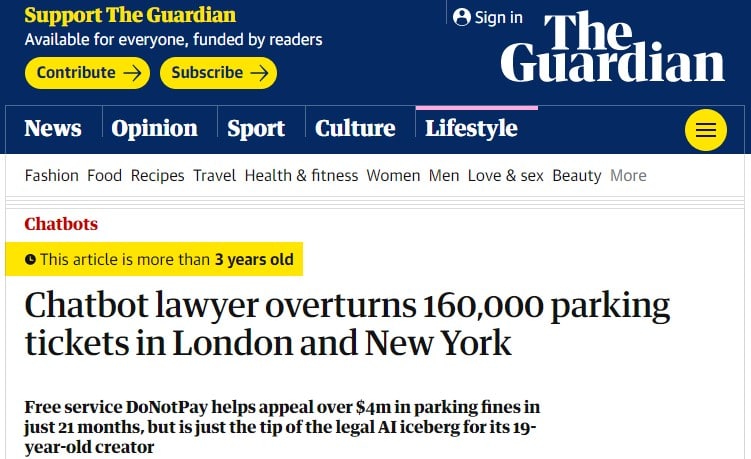 Even if you don't live in Hillingdon, DoNotPay can still help you beat a parking ticket. Other areas of London like Birmingham or Islington, as well as major American cities like Los Angeles, Seattle, San Jose, Chicago and New York, are all within our jurisdiction. No matter where you need us, we'll be there to help.
What Else Can DoNotPay Do?
If your is already dealt with, you might still have a use for DoNotPay. Check out our other services:
There's tons of things you can do with DoNotPay to save yourself time, effort, and money. Don't delay–try the app today.