How to Contest Hillingdon Parking Tickets Easily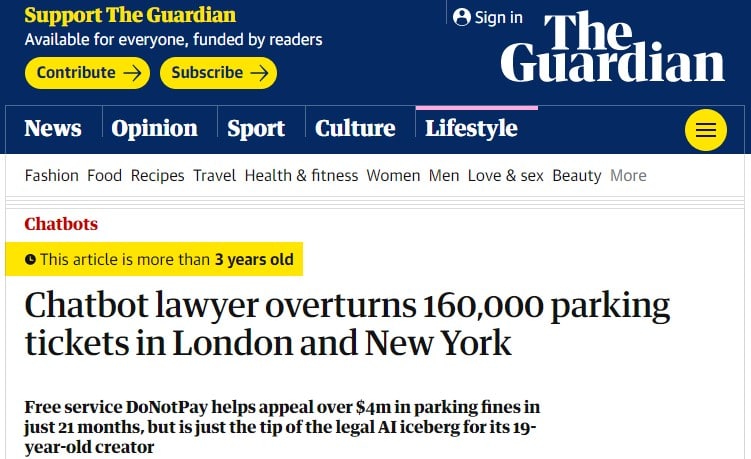 When fighting Hillingdon parking tickets, take note that these are dispensed by Civil Enforcement Officers (CEOs) and are council-issued so they must be brought up with the local council first. The Hillingdon Council suggests that Penalty Charge Notices (PCN) should be addressed sooner rather than later as there is a discount for paying in advance. However, not all PCNs are foolproof and certain infractions may influence drivers to appeal these in front of the council, including citations issued on CCTV with no way of explaining the case otherwise.
Whether it's Hillingdon parking tickets or general information about PCNs, such as how long after a contravention one may be sent out, DoNotPay has all the most expedient ways to contest PCNs and TFL infractions.
When in the UK, DoNotPay has resources on how to challenge PCNs issued in Birmingham and Islington. If travelling in the United States, check out the guides on winning in traffic courts or by phone in Chicago, LA, NYC, San Jose, and Seattle. No matter where in the world the ticket was issued, DoNotPay will help explain how to handle parking tickets.
Receiving a Hillingdon Council PCN

What is a PCN? How does it impact drivers? Here are some facts:
A PCN is a Penalty Charge Notice, which is a Hillingdon Council parking ticket in this case.
A PCN is a civil offence.
PCNs are issued by CEOs (Civil Enforcement Officers) who are doing traffic patrol or sent through the post if the incident was recovered from CCTV at a junction or elsewhere.
If you pay within 14 days, there's a discount and the amount is half the original charge. After 28 days, Hillingdon parking tickets in the system will receive a Notice to Owners (NtOs), and when this happens, it's time to decide whether to start formal representation procedures or pay the fee. Be sure to take action at the 28-day mark because some councils will deny requests for representation after that mark. The Hillingdon Council will say it must be paid within 6 months.
The PCN is going to have a number, details about the vehicle, the contravention that was a violation and details about it, and how much they are charging the driver.
PCNs can be paid quickly to receive a discount, but they can also be challenged in court with formal representation on several grounds.
Some common challenges to PCNs are that the driver is no longer in possession of the vehicle, the vehicle was stolen at the time of the charge, the driver had permits or vouchers to unload in a certain area, the vehicle belongs to the driver's company, the PCN was incorrectly issued (fees were too high, inaccurate data about the vehicle on the ticket), improper procedural acts during the issuance of the ticket, or the traffic order being violated is no longer practised.
If one wants to appeal or pay the Hillingdon parking ticket, then it's time to contact Hillingdon Council.
General complaints form to get in touch with them here.
They can be visited in person or contacted by post to pay for Hillingdon parking tickets.
Council members can also email individuals personally once logged in.
How to Pay a Parking Fine in Hillingdon Council 
There are plenty of options to pay for PCNs in the UK: councils make it easy to pay fees online, over the phone, or through the post. If fighting the fee is of interest, then also ask about formal representation by phoning Hillingdon.
Here's some information:
Pay Penalty Charge Notices online.
Note that the fees have a discount if paid within 14 days.
Phone their 24/7 automatic line to make a payment.
You can also send cheques or postal orders to the Council
Note that these cheques should be payable to the London Borough of Hillingdon.
They also request putting the PCN on the reverse.
Do not pay PCNs with cash.
To pay or appeal, you may reach the Hillingdon Council through the following:
Hillingdon Council Online
London Borough of Hillingdon
Phone Number to Pay
03300 571889
Phone Number to Appeal
 0300 123 1384 and 01895 250111 (from 5 PM to 8 AM)
Mailing Address to Pay
Hillingdon Council Parking Services

PO Box 1180

Uxbridge UB8 9DH

Mailing Address to Appeal
Hillingdon Council Civic Centre High Street Uxbridge UB8 1UW
Contest Tickets in Hillingdon Council in Under 120 Seconds 
DoNotPay has received plenty of praise for thousands of tickets that have been disputed and won through the application. It is possible to get formal representation and appeal tickets in the UK. It may be worth it when it comes to rubbish tickets and easy to defeat the parking fines in court. DoNotPay will help fight the Penalty Charge Notice (albeit, DoNotPay cannot mail the letter on your behalf according to current jurisdiction).
Here's how to proceed with contesting it:
Log-in to DoNotPay and go to the Ticket Disputes category. Select the Parking Ticket product.

 

Upload a photo of your citation.

 

Provide us with some details on why you believe the citation issued is a mistake.

 

That's it! You'll receive an appeal letter that contains the best argument to win your case.

 
Once our appeal letter is done, join the hundreds of thousands who have won cases with DoNotPay!
What Else Can DoNotPay Do?
DoNotPay can also help you:
Contact DoNotPay to learn more.