How to Challenge Your Harrow PCN in Two Minutes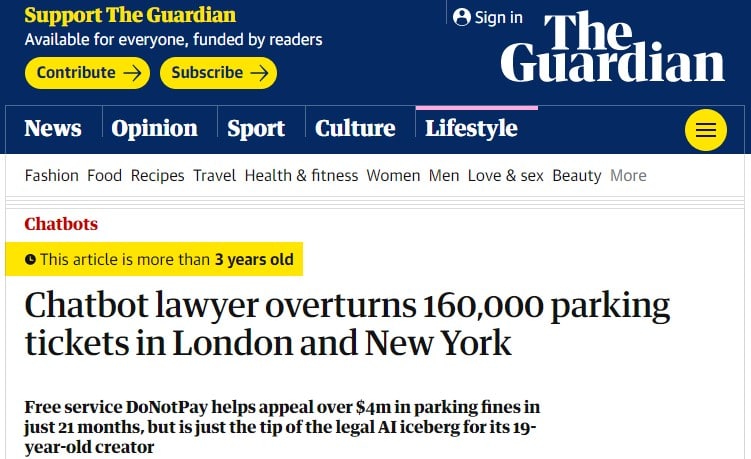 It's no secret that parking in the UK can be challenging, and many people accidentally violate parking rules that lead to a Penalty Charge Notice (PCN). PCNs result in fees that are supposed to be paid to the local government within a specified number of days. But what if you were issued a erroneously?
You can challenge a PCN online or with a letter, but the entire process can take plenty of time and effort. If you fail to include some pertinent information, or you simply don't know how to advocate for yourself, your challenge is unlikely to be accepted. Fortunately, DoNotPay can draft a challenge letter for your Harrow PCN in as little as two minutes.
Parking Violations That Can Result in a PCN
There are numerous reasons a person may receive a regarding parking, including:
Parking on grass or an unmarked parking area
Abandoning a vehicle
Parking on double yellow lines
Parking in a designated spot outside of the allowed hours
Parking in a bay reserved for those with disabilities without a valid blue badge
Blocking a driveway or loading zone
These are just a few of the dozens of possible reasons a person may receive a Harrow parking ticket. To avoid paying such fees, only park in designated parking areas during allowed hours. If there is some sort of emergency that causes you to park illegally, you can include that in your challenge if you decide to contest the ticket.
Paying a Harrow PCN

It happens to the best of us–you're in a hurry, so you find what appears to be an open spot and park your car there, only to come back to a PCN on your windshield. If you were issued a PCN for a parking violation, you can pay with one of three methods:
Online with a credit card
By telephone with a credit card
By mail with a cheque
Parking violations cost between £60 and £130, and the severity of the violation will impact how much is fined. If you were rightfully given a violation, we recommend paying the associated fee as soon as possible. If you pay your fine within 14 days of its issue, you can get your fines reduced by 50%.
If you were issued a PCN wrongly, you typically also have 14 days to dispute it.
How to Challenge a Harrow Parking Fine on Your Own
If you want to try to challenge a Harrow PCN on your own, you can do so by mail or online. To challenge a PCN online, follow these steps:
Visit the Harrow parking site
Click the green banner that says "Challenge your PCN online"
Enter your registration number
Follow the on-screen prompts to challenge your PCN
Submit evidence, such as a blue badge or receipt that shows your parking ticket was wrongly issued
Submit your challenge
Harrow PCN Payment Details and Contact Information
After you submit your challenge online, the city will have up to 56 days to respond to your challenge. If they approve your PCN challenge, your fee will be erased. If they don't approve of your challenge, you will be expected to pay your fee in full.
Challenging a Harrow PCN on your own is certainly possible, but there isn't a very high success rate. This is likely because most people don't know how to advocate for themselves and present compelling evidence that proves their parking ticket was wrongly issued. If you use DoNotPay, we will make the absolute best case for you, increasing the odds that your appeal will be approved.
Challenging a Harrow PCN With DoNotPay
If you'd rather avoid challenging your parking ticket on your own, DoNotPay offers a better way. To get started, follow these four easy steps:
Log-in to DoNotPay and go to the Ticket Disputes category. Select the Parking Ticket product.

Upload a photo of your citation.

Provide us with some details on why you believe the citation issued is a mistake.

That's it! You'll receive an appeal letter that contains the best argument to win your case.
From there, you can simply print the appeal letter from DoNotPay and mail it to the proper entity. When drafting your challenge letter, DoNotPay will make the very best case on your behalf, increasing the odds that your parking ticket challenge will be successful. DoNotpay has helped thousands contest their parking tickets and won! Yours could be next.
Aside from Harrow Penalty Charge Notices, DoNotPay can also help you with other PCNs and parking tickets in other areas such as:
What Else Can DoNotPay Do For Me?
DoNotPay is the world's first robot lawyer, and it was designed to help people like you get more done in less time. Besides assisting you with PCNs, we can also help you with:
If you're ready to learn more about how DoNotPay can make your life easier, visit our website today.