How to Challenge Your Hammersmith and Fulham PCN the Easy Way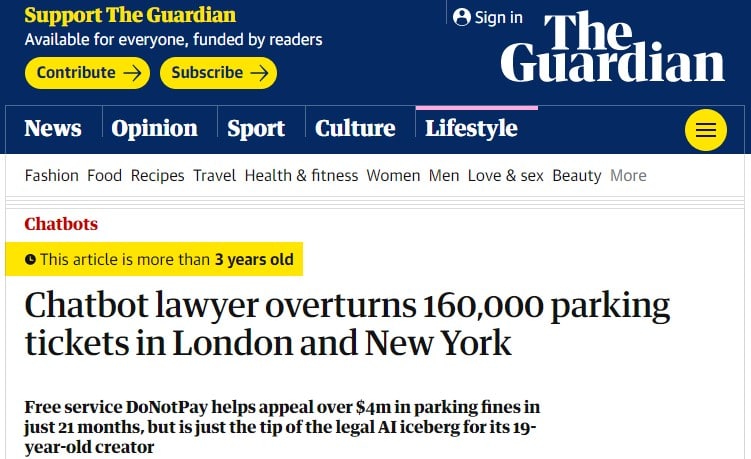 When a driver receives a penalty charge notice in UK cities and towns, such as Islington and Birmingham, it is usually due to a parking violation that was committed. This is true for the borough of Hammersmith and Fulham View as well. Penalty charge notices (also known as PCN) are parking violation tickets that are similar to parking tickets issued in United States cities, such as:
What should you do if you get a PCN, and should you pay for the ticket or dispute it? In this DoNotPay guide, you will learn this and more on how to resolve Hammersmith and Fulham View penalty charge notices with just a few clicks on your phone.
How Do You Get a Hammersmith and Fulham View Penalty Charge Notice

In Hammersmith And Fulham View, you can get a PCN when you fail to abide by the borough's parking regulations. There are varying prices when it comes to penalty charge notices. The prices depend on the parking violation that was committed. The following are the fines that are associated with each PCN:
If paid 14 days past the time of issuance
If paid within 14 days from the time of issuance
Idling Vehicles

Includes vehicles that are left running while parked.

£80
£40
Serious Contravention Incidents

Includes ignoring traffic signs, parking in areas without a lawful permit, parking in a bus lane, and more.

£130
£65
Less Serious Contravention Incidents

Includes parking for longer than the allotted time in a parking bay, parking incorrectly within the bay markings, and other similar incidents.

£80
£40
In order to resolve these tickets, you have the option to either pay the fine or challenge the PCN.
How to Pay a Hammersmith and Fulham View Parking Fine
When it comes to paying a Hammersmith and Fulham View PCN, you currently have two options - paying by telephone or online. You will also need to have your PCN number and vehicle's registration number available. Here is how each option works:
By Telephone
To pay a penalty charge notice by telephone, you can:
Call their automated PCN service number at 020 7371 5678.
Choose Option 1 to be directed to the automated PCN payment system.
Their main customer service telephone number is presently unavailable. However, you can receive advice about payments on Mondays through Fridays, from 9:00 a.m. to 5 p.m. also, when calling the telephone number above.
Online
To make a Hammersmith and Fulham View PCN payment online, follow the steps below:
Go to Hammersmith and Fulham View's website.
Click on the "All Services" menu located in the top right corner.
Scroll down and click on the "Parking" tab.
Click on the "Parking Tickets And Enforcement" section.
You will then be taken to a page that has a link located near the top of the page that says, "Pay A Parking Fine." Click on it, and you will be taken to a page that will list several types of fines you can pay.
Click on the "Penalty Charge Notice" link, and it will take you to another page in which you can enter your PCN number. Follow the steps to complete your PCN payment online.
Hammersmith and Fulham View's PCN website does ask you to wait at least 24 hours before paying your ticket once you receive your penalty charge notice document. This is to ensure that your PCN will be unloaded into the Hammersmith and Fulham's database properly.
How to Challenge Hammersmith and Fulham View Penalty Charge Notices
You have the option to dispute your penalty charge notice. To do this, the borough of Hammersmith and Fulham View has created a form that you can complete online. However, due to the number of cases they have been receiving, it may take up to 35 days for them to respond.
Another way in which to dispute your Hammersmith and Fulham View PCN is by writing an appeal letter to their address as follows:
LBHF Parking Services 
P.O. Box 4666 
Worthing BN11 9FY
With both options, you should include your PCN number and your vehicle's registration number. You must also write to them or complete the online form within 14 days of receiving the notice. This is to ensure that you will not pay a penalty charge even if it takes longer than 14 days for the council to return a response.
When it comes to managing penalty charge notices, it can be time-consuming and even stressful. From preparing the appropriate documents to waiting for a response, it can be frustrating in trying to resolve a PCN ticket. Having assistance in getting the entire process completed in a fast, easy, and successful way can make a big difference. That is where DoNotPay has the solution for you.
Easily Contest Parking Tickets in the UK Using DoNotPay
DoNotPay can help you fight your parking ticket (again, for UK users, we cannot mail the letter). Popular publications, such as DailyMail.com have recognised DoNotPay's astounding ability in overturning over 200,000 tickets in London and New York. DoNotPay can make yours next.
To get started, follow the simple steps below:
Log in to DoNotPay and go to the Ticket Disputes category. Select the Parking Ticket product.

 

Upload a photo of your citation.

 

Provide us with some details on why you believe the citation issued is a mistake.

 

That's it! You'll receive an appeal letter that contains the best argument to win your case.

 
It's really that simple. You can use the carefully crafted appeal letter to serve as your argument when you challenge your ticket.
Various Areas DoNotPay Can Assist In
When it comes to handling Hammersmith and Fulham View parking tickets, DoNotPay provides the perfect solution. You can also use DoNotPay to help manage other issues as well. Here are a few tasks that you can use DoNotPay's assistance with:
Use DoNotPay today and see the difference it can make in dealing with any PCN.