How to Challenge a Hammersmith and Fulham PCN in Less Than Two Minutes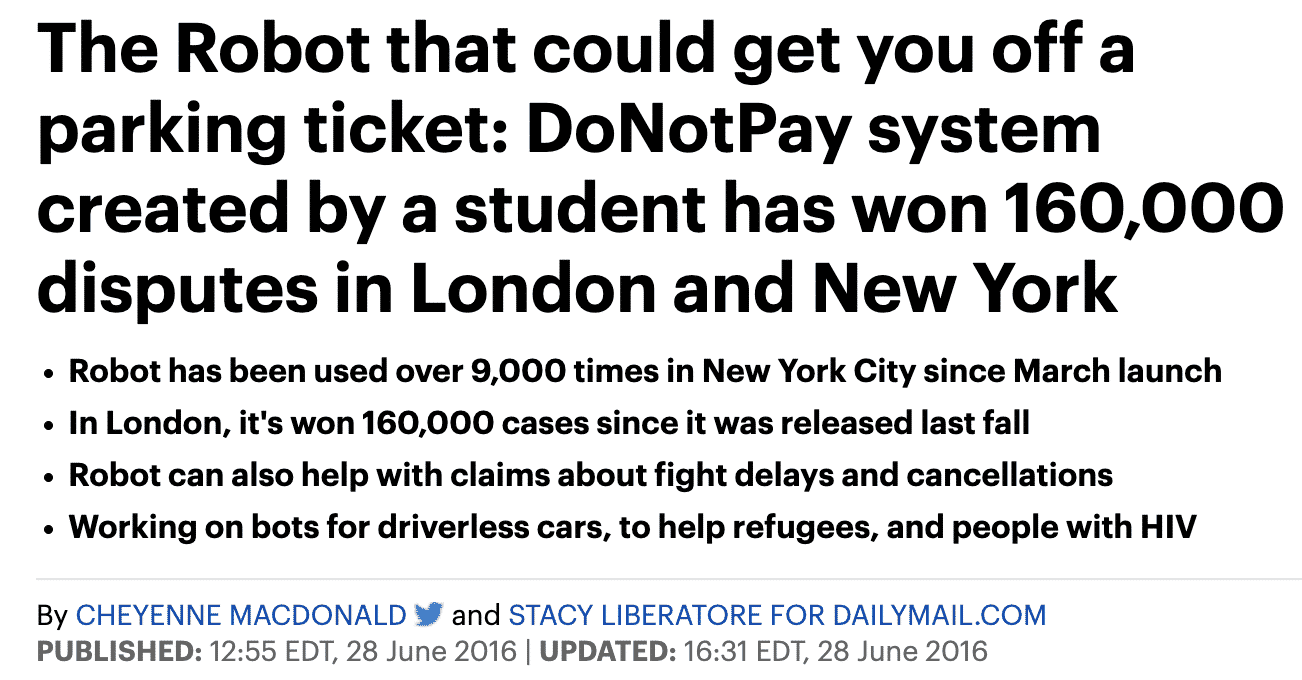 Even the most minor infraction on a motorway could land you with a Penalty Charge Notice (PCN). However, it's also possible for a Hammersmith and Fulham PCN to be issued unfairly. Local authorities make thousands of pounds from PCNs, so officers can be very quick about writing these citations.
They also know that many motorists don't want to go through the hassle of paying for parking tickets. If you wait too long to pay, your PCN could cost over £100. Fortunately, you can contest a PCN with DoNotPay in minutes.
What Earns You a Hammersmith and Fulham PCN?

The Council of Hammersmith and Fulham separates PCNs into two categories:
Minor Infractions
These can include:
Parking longer than permitted in a parking bay
Parking outside the bay markers
Idling your engine while the car is parked
Parking after your pay and display ticket has expired
Parking without a pay and display ticket at all
More Serious Infractions
The following violations will have higher penalty charges:
Stopping or parking on a pedestrian crossing area
Parking on yellow lines
Parking is suspended or disabled parking bays
Driving through a Transport Congestion Pollution Reduction control point without a permit
Any other moving traffic violation
In order to charge you with any kind of offence, a PCN must be sent out no later than 28 days after the incident. However, the council retains the right to extend that period depending on the circumstances.
How Much Is a PCN From Hammersmith and Fulham?
Your PCN's cost will vary depending on the offence and when you choose to pay the fine.
The fees are as follows:
| | |
| --- | --- |
| Serious PCNs: | £130 |
| Serious PCNs paid within two weeks: | £65 |
| Minor PCNs: | £80 |
| Minor PCNs paid within two weeks: | £40 |
Is It Worth Challenging Your PCN?
Once you receive a PCN, you have two options:
Paying the PCN
We understand that many drivers will simply pay a PCN because they do not want to deal with law enforcement or legal trouble. Follow these steps to pay for your fine:
1. Enter your PCN ticket number on the Hammersmith and Fulham website.
2. Enter your credit card information. The Council accepts Visa, Maestro, Delta, and MasterCard.
3. Alternatively, you can dial 020 7371 5678 and select the first option.
4. Using your keypad, type in your credit card number to make an automatic payment.
Challenging the PCN
If you're confident that you committed no offence, you should absolutely contest the PCN. With substantial evidence, you can get your PCN dismissed on the grounds of:
Your vehicle broke down in a prohibited spot
You were using a delivery vehicle to load/unload cargo
You had sold the vehicle before the PCN was issued
You were having a medical emergency
The pay and display ticket machine was out of order
Your vehicle was on hire when the PCN was issued
When contesting your PCN online, you can submit up to six pieces of evidence. Simply visit Manage Your PCN to upload any relevant documentation.
You can also send a dispute in writing to this address:
LBHF Parking Services
PO Box 4666
Worthing BN11 9FY
In addition to any evidence you can provide, your dispute claim should include:
The full PCN number
Your full address
Your email address (optional)
Your vehicle's registration number
Most motorists start the dispute process 28 days after receiving their PCNs. After this time, you'll receive a 'Notice to Owner' form that dictates your options for challenges and representation.
However, you do not have to wait until you receive a Notice to Owner form to begin your dispute. The Hammersmith and Fulham council is currently estimating a 35-week wait to review your dispute. If your parking ticket remains unpaid for that long, you could be subject to extra fees. A judge may even ask you to appear in court, even if you've followed all the rules to challenge your ticket.
Dispute All Hammersmith and Fulham PCNs With DoNotPay
In order to bypass a long wait time, your best option is to file a dispute as early as possible. However, it can be difficult to craft a meaningful defence if you've never dealt with a parking ticket before. DoNotPay takes all the stress out of the process with an automatically generated letter.
If you're ready to challenge your Hammersmith and Fulham PCN, here's how:
Login to DoNotPay and go to the Ticket Disputes category. Select the Parking Ticket product.

 

Upload a photo of your citation.

 

Provide us with some details on why you believe the citation issued is a mistake.

 

That's it! You'll receive an appeal letter that contains the best argument to win your case.

 
Our appeal letters contain everything you need to get the best possible outcome for your case. No more worrying about hiring a lawyer and paying any outrageous legal fees.DoNotPay's success rate has also been highlighted in several major publications, including the Evening Standard and BBC.
Never Worry About Any Possible Traffic Issues With DoNotPay
Some motorists get PCNs and other tickets due to no fault of their own. What if someone had to park in a "restricted" parking bay due to a leaning telephone pole in an unrestricted bay? What if a motorist was speeding to get around a pothole that could damage their vehicle? DoNotPay covers all of these possibilities (and more.) with:
In addition to appealing your Hammersmith and Fulham PCN, DoNotPay works on your behalf to dispute the following tickets and PCNs.
Anyone can open a DoNotPay account to find out more.