Use This Simple Method To File a Hail Damage Roof Insurance Claim Fast
Most home insurance companies cover property damage from hail storms. Some even offer a separate plan specifically designed for catastrophic events like hail damage.
If you need to file an insurance claim for a hail damaged roof, we can provide you with the best platform for this. DoNotPay will make the process of filing claims short and simple.
States That Had Major Hail Events
Annually, according to reports, 5,382 hail storms in the U.S. cause severe damage. Some of the storms result in $810 million in damage. If you live in one of the frequently hit areas, you'll likely be in need of claiming hail storm insurance at some point. The areas with the most common hail events are listed in the table below:
| | |
| --- | --- |
| State | Hail Events |
| Colorado | 294 |
| South Dakota | 302 |
| Nebraska | 430 |
| Kansas | 538 |
| Texas | 872 |
What Is the
Hail Damage Insurance Claim Time Limit
Within Which You Can File a Request?
The time window for filing a hail damage insurance claim depends on your insurance policy. In most standard policies, the period within which you can file a claim is one year. You'll have a year to determine whether your car or home has any damages caused by a hail storm.
Keep in mind that you should report the damage as quickly as possible after you notice it because you'll have a hard time proving your case if too much time passes.
How To File a
Hail Damage Insurance Claim
by Yourself
Before contacting your insurance company to file an insurance claim, you should go through your insurance policy to know your rights. It's best to have your policy number, facts about the hail storm, and damage that it caused close by. Pictures and videos could come in handy as proof too.
After you collect all the necessary information, follow these steps to file your insurance claim:
Call your insurance provider or visit their office

Give all the required information to the insurance claim representative

Provide detailed data about the damage that the hail storm caused

Keep the claim number your company assigns you in a safe place

Follow the representative's further instructions
What Happens After You File a
Hail Insurance Claim
?
After you report the damage to your insurance company and file the insurance claim, the company will send someone to examine the damage. An adjuster will assess how much the company will cover. You should provide any proof of the storm you can come up with, such as:
The date and time when the hail storm happened

Photos and videos of the damaged areas

Samples of mold if it occurs due to

water damage
When the insurance company finishes the assessment, they will approve the costs for a new roof. Your claim can go two ways—the company can deny your claim if they determine that there isn't enough proof, or it can also discover something you missed in your insurance policy, which will allow them to reject the request. In most cases, companies will try everything to avoid paying you, but you can always write an insurance appeal letter and fight back.
DoNotPay Is the Simplest Method of Filing Insurance Claims
Our powerful platform enables you to file three types of insurance claims easily. If you use DoNotPay, you can avoid going through all the administrative steps alone. We will also minimize the possibility of mistakes that can contribute to your insurance claim being rejected.
By opening our platform in your web browser, you can file any of these three insurance claims:
DoNotPay comes in handy with another insurance claim—if you've recently lost your job, we can help you file an unemployment insurance claim and get your hands on the benefits you deserve.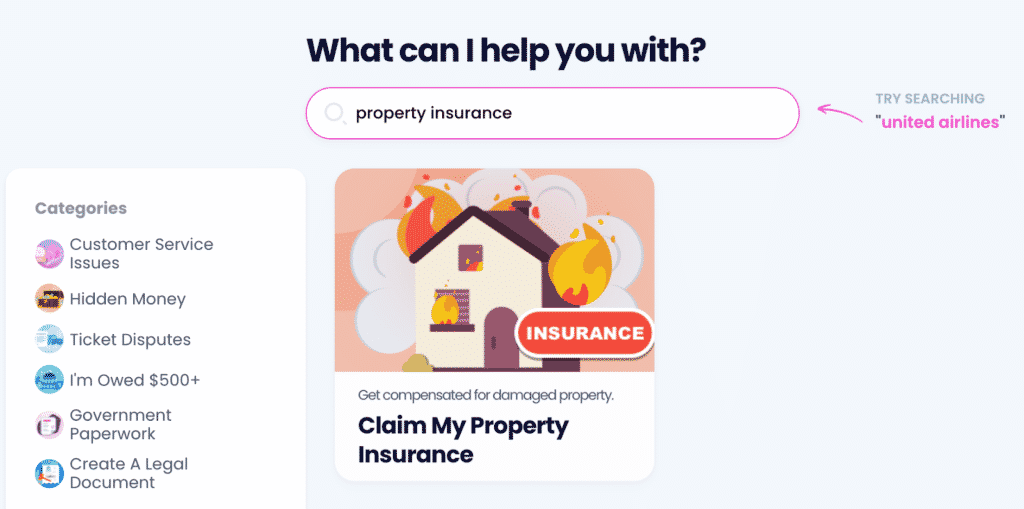 How To File a
Hail Damage Roof Repair Insurance Claim
With DoNotPay
There are only a few simple steps to follow to submit an insurance claim with our help. Filing insurance claims with DoNotPay will ensure that you make no mistakes and avoid any bureaucratic confusion.
All you need to do is open our platform in a web browser of your choice and follow the guide below:
Type in the keyword in our search box

(hail damage insurance claim)

Provide general information, such as the name of your insurance company, policy number, full name, and contact information

Tell our chatbot about why you're filing this claim and include details about the damage

Tap on

Enter

to submit your claim
After you finish all the steps, DoNotPay will draw up a letter for your claim settlement and send it to your insurance company. You should expect them to contact you directly if they have further questions about your case.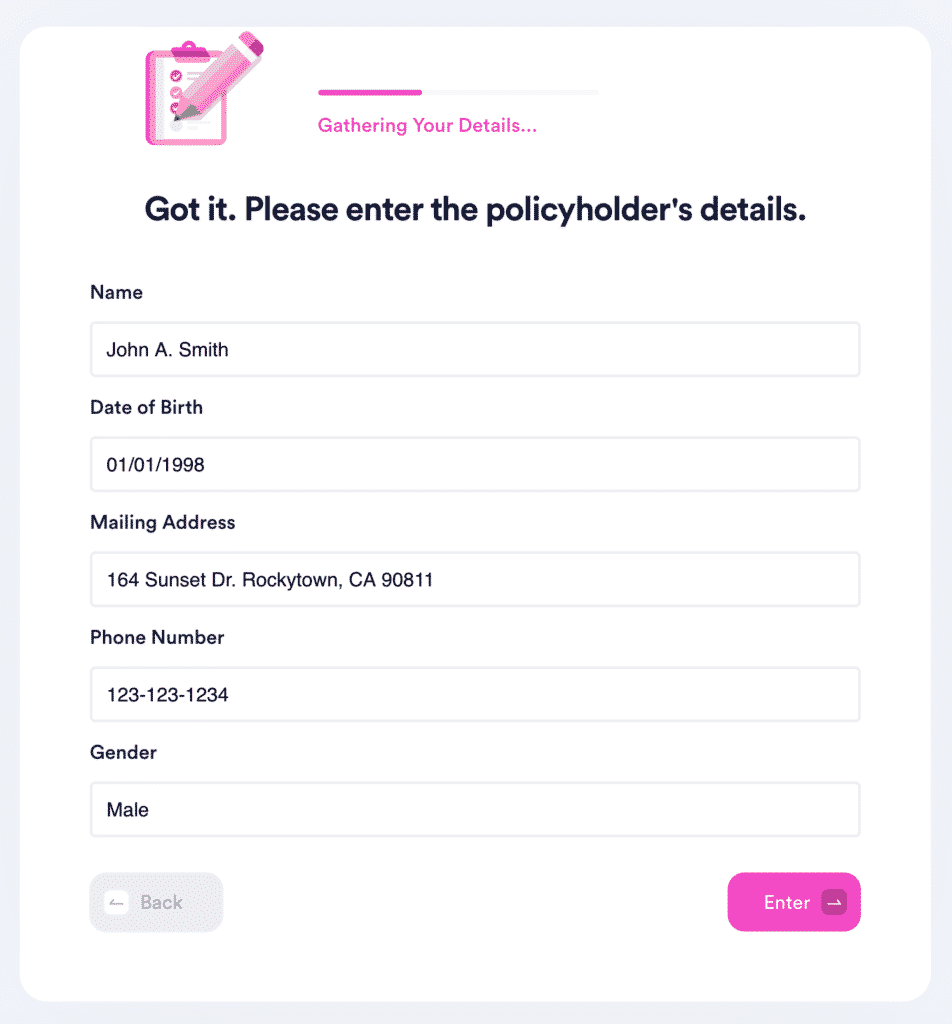 DoNotPay Appeals Rejected Claims on Your Behalf
A company will likely try to avoid paying, especially when it comes to damage that is open to interpretation, such as hail storm damage. The nuisance of having a claim rejected can make you give up your endeavor, but you should know that being persistent can take you all the way.
Filing an appeal against a denied insurance claim will maximize your chances of getting the coverage you're entitled to. DoNotPay will help you with our Appeal a Denied Insurance Claim feature.
Take Advantage of DoNotPay's Time-Saving Features!
DoNotPay comes with a wide array of useful features that will help you overcome any administrative issue in no time. As the world's first robot lawyer, DoNotPay can tackle just about any bureaucratic task that people dread.
You can do anything from reporting stalking and harassment, signing up for free trials, and scheduling a DMV appointment to jumping the customer service phone queue, dealing with high bills, and protecting your creative work from copyright infringement with our app's assistance.
If you want to connect with an inmate, sign up for a clinical trial, report spam emails, or sue any company or person in small claims court, you can count on DoNotPay to provide you with the necessary guidance.
Use Our App To Get Rid of Unwanted Admin Hurdles
Do you want to say goodbye to spam text messages or protect yourself from stalking and harassment? Are you looking for a way to end robocalls and earn off them? DoNotPay can help!
As soon as you sign up for our app, you'll be able to do anything from avoiding phone number verification with our handy burner numbers to acing government tests stress-free!