Need help with paying hospital bills after insurance? DoNotPay is at your service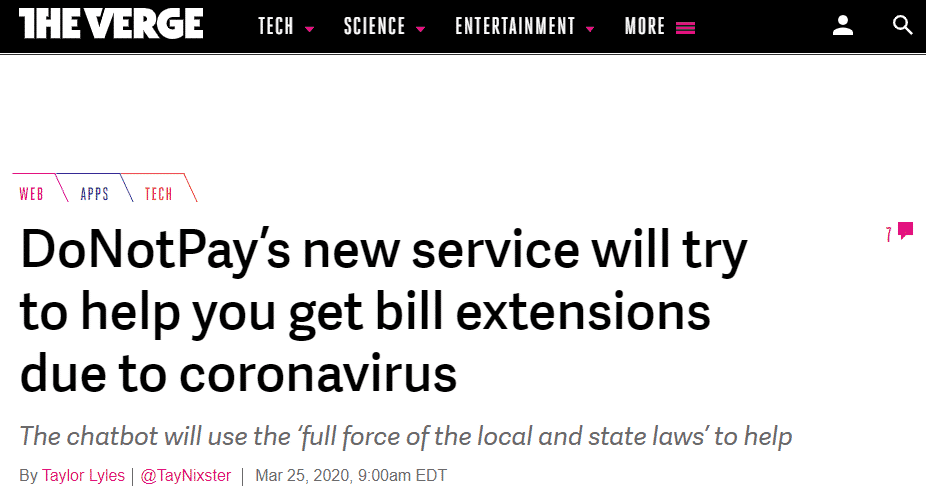 Do you think your hospital bills are too expensive even though you have insurance, and you're wondering how to lower medical bills? You're not the only one. According to Business Wire, the Copatient State of Medical Bill Confusion survey shows that 94% of consumers have received medical bills that they believe were too expensive. Naturally, everyone is wondering how to reduce medical bills. If you haven't found the right solution to this issue, either, we are here to give you a hand and guide you through the process.
There's no denying that hospital bills are, more often than not, too high, but the good news is that you can lower those expenses with DoNotPay on your side.
Rely on DoNotPay to lend you a hand with paying hospital bills after insurance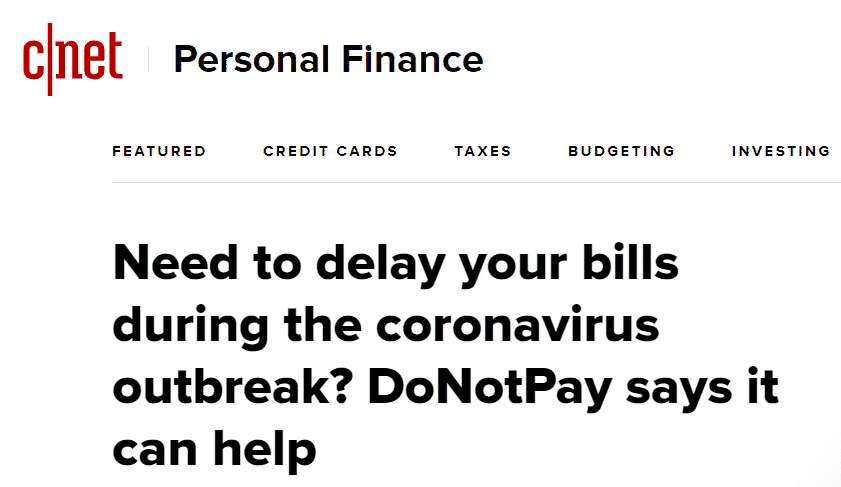 DoNotPay can ease the process of dealing with your hospital bills. No matter how intricate it all may seem now, with our app, everything can be done in just a few simple steps. When you turn to us for help, here are the steps to take:
Log in to your DoNotPay account via the

Tell us which bills you need help with (in this case, type "hospital bills")

Give us some details about your problem, why you need to lower your hospital bill, and what kind of solution you're looking for

Provide your personal information (full name, email, home address, etc.)

Wait up to 48 hours for the entire process to be completed
Get down to the nitty-gritty of your hospital bill
Before you take out your wallet and pay the full amount of your hospital bill, you should know what exactly you're paying for, right? The problem is that most people don't know how to read hospital bills. There seem to be too many items you don't know anything about, so you might as well give up and just give them the money. You shouldn't fall into that trap!
If your insurance provider provides you only with a summary of charges and the total amount to pay, that's not enough. You should contact the hospital where you were admitted and ask for a complete bill with all the services provided itemized to know what precisely you're paying.
When you receive the bill, there will be quite a few codes that you're probably not familiar with. Here are some of the basic codes you can expect to see and what they refer to:
| | |
| --- | --- |
| Codes | What the codes refer to |
| HCPCS Level I/ CPT | These are universal five-digit codes used by all US providers. HCPCS stands for Healthcare Common Procedure Coding System, while CPT stands for Current Procedural Terminology. HCPCS Level I/ CPT codes correspond to different tests and procedures. When you receive your hospital bill, you should find only the codes for the tests and procedures that were done during your hospital stay. |
| HCPCS Level II | These five-character codes usually start with a letter, and they refer to the supplies and products used for a particular patient. They may also refer to non-physician services, such as ambulance rides, walkers, or wheelchairs. |
| ICD-10 | ICD stands for International Classification of Diseases. All CPT codes must be linked to ICD codes to be sure that the treatment matches the diagnosis in question. If you have only one diagnosis, then all ICD-10 codes on your hospital bill should be the same. The number 10 refers to the new version of the classification, so if you see ICD-9 on your bill, you should know that these are the same codes. It just means that your medical provider hasn't shifted to version 10. |
| Revenue codes | Revenue codes are specific for each facility. They identify the dollar amount for a particular procedure. |
Never pay a bill before you check for potential errors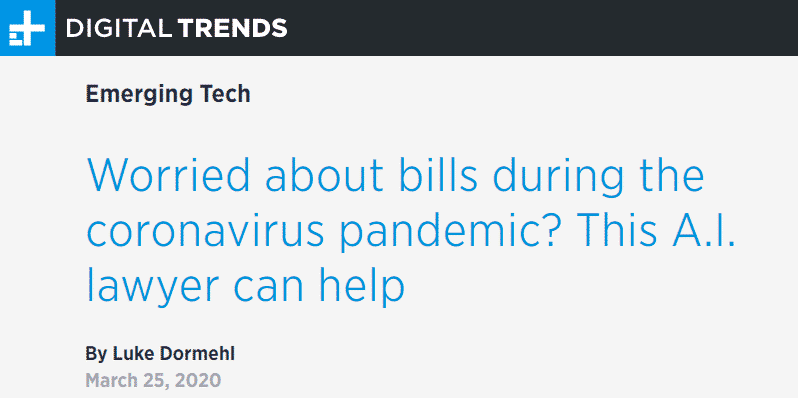 Mistakes happen more often than you might think. Before you move on to reducing medical bills, you need to check for the most common errors.
To be completely sure that what you're holding is, in fact, your hospital bill, make sure you first check the following information on the bill:
Name

Address

The date when the service was provided

Insurance information
Duplicate charges are also quite common. It is essential that you read your hospital bill carefully to be sure they didn't list the same service twice. You should also check if they listed a treatment that you've never received.
If you've had surgery, the hospital will charge you based on how long you were in the operating room. Check whether the duration of surgery stated on the bill is correct.
Is there room for negotiation when paying hospital bills after insurance?
One of the most common ways of lowering hospital bills is through negotiation. Negotiation on medical bills for low-income families is the most common, but it is possible to lower your bill under some other circumstances, too. If you're wondering how to negotiate lower medical bills, here are some of your options:
Think about getting a payment plan

Ask if you can get a discount

Ask a medical billing advocate for help

Apply for Medicaid or some other financial aid program
Before you choose any of the following options, make sure you first consider relying on DoNotPay to help you save money on your medical bill. Our app is completely free, so there won't be any additional costs to worry about. This is also the most efficient way of reducing a medical bill—with us, you never wait longer than 48 hours.
Think about getting a payment plan
One of the simplest ways of dealing with medical charges that you can't afford is to ask for a payment plan. A payment plan will allow you to break your hospital bill into several equal payments over a certain amount of time, usually a couple of months. What can be tricky here is that sometimes additional charges or fees are associated with these plans. Check for these to make sure it pays off to get a payment plan.
Ask if you can get a discount
The worst thing that can happen is that they say no, right? You shouldn't miss an opportunity to lower your hospital bill just because you didn't ask. Many hospitals will offer you a discount of 10%–20%. All you need to do is ask for it. If this is not an option, you can always move on to some other solution.
Ask a medical billing advocate for help
If you're having trouble figuring out how to get hospitals to reduce medical bills, it might be a good idea to turn to an expert for help. A medical bill advocate can negotiate your bill on your behalf. More importantly, medical advocates are familiar with the billing procedure, and they are more likely to spot errors that might be lost on you.
Apply for Medicaid or some other financial aid program
If you can't afford to hire an expert to negotiate your medical bills on your behalf, and you don't qualify for a discount for any reason, it might be a good idea to look for financial aid. Some of the best medical financial aid programs include the following:
| | |
| --- | --- |
| Financial aid programs | What it offers |
| | Medicaid provides help to people from low-income families, children, people with disabilities, and the elderly. This program also covers parental care during pregnancy, labor, and 60 days after delivery. The newborn baby, too, is then eligible for Medicaid until the first birthday. |
| | This organization helps people who can't afford specialty prescribed medications. It offers separate programs for copays and monthly insurance premiums. To qualify for either of the two, applicants need to meet certain criteria regarding income and household size. |
| | Medicare primarily helps cover the medical needs of the elderly. The program also provides health insurance for some people younger than 65 (people with disabilities and end-stage renal disease). Medicare helps pay doctor visits, hospital stays, as well as surgeries. |
Asking for an extension date for your hospital bills might be the right solution for you

When struggling with their hospital bills, many people ask for an extension date. Whether you like this idea or not, remember that it's better to do this than to stop paying medical bills and let them pile up. If you've never been in a similar situation, you're probably wondering how to ask for an extension date. Depending on what you find the most comfortable way to go about it, you can:
Write an extension letter

Call customer support

Ask for an extension date in person
When it comes to writing an extension letter, it might be tricky to compose it the right way if you're not experienced enough. Luckily, we have plenty of experience and DoNotPay can compose an extension letter for you. It can all be done sooner than you'd expect it to be. Here's what the process looks like:
Start the app via the

Provide us with more in-depth information about your situation

Give us your personal information needed to include in the letter

Let DoNotPay generate a letter asking for an extension date for your hospital bill

Wait for our app to send the letter on your behalf
How to ask for a waiver on late fees for your hospital bill?
If you don't want to send an extension letter, you can ask the hospital in question for a waiver on any late fees for your medical bills. Here are your options if asking for a waiver is the right way to go for you:
Asking for a waiver in person

Calling customer support

Sending a letter

Hiring a lawyer to help you

Asking a financial advisor for help
You won't be wrong to choose any of the above-mentioned options. Keep in mind, though, that they often turn out to be either too time-consuming or too expensive. When you rely on DoNotPay, you can get all the help you need for free and get everything done in no more than two days. We can send a waiver letter to your hospital and ask for all late fees to be waived on your behalf. Your part of the job is simple—provide your personal information and explanation as to why you're asking for a waiver on late fees for your hospital bill.
Think carefully before you apply for a loan to pay off your hospital bills
It might seem like a good idea at first, but applying for a loan to pay off your hospital bills should be the last thing on your mind. This is a good solution only if nothing else is possible. Just because it will solve your problem at once, it doesn't mean that it is the best solution in the long run. On the contrary—it is the worst solution possible.
Can you use your credit card to pay hospital bills?
You can use your credit card for paying hospital bills after insurance, but the real question is whether you should use it. You should use it when there's no other solution. It's better to use the credit card than to neglect your hospital bill. This shouldn't turn into your regular payment method, though. If you use your credit card for paying huge bills or you use it too often, it can seriously damage your credit scores.
What if you fail to pay your hospital bill?
In case you don't pay your hospital bills on time, it's not the end of the world. You shouldn't let it happen, of course, but if it happens, you just need to be prepared for what comes next. You need to be aware of the fact that the hospital can ultimately take you to court for unpaid medical bills. What's important is that you can do something to prevent this from happening, and we're here to guide you through the process.
The first alarming sign for you is when your hospital hires a debt collection agency to take over. When this happens, it is crucial that you adopt the right attitude when dealing with them. If nothing similar has ever happened to you, you probably don't have any idea of what may happen, so you should take some time to learn more about it. Here are some crucial things to keep in mind to avoid the worst-case scenario:
Keep a paper trail to have proof of what has been paid

Make sure you know exactly what collection agencies can do

Offer to pay at least a part of your debt
Keep a paper trail to have proof of what has been paid
If you are about to face a debt collection agency, you should have a paper trail of all your bills as proof of what has been paid so far. When you record everything regarding your hospital charges and debts, you can rest assured that they cannot wrong you by asking to pay more than you owe.
Make sure you know exactly what collection agencies can do
When your hospital hires a debt collection agency, they will first approach you gently, asking if you forgot to pay the bill or whether you've considered asking for financial assistance. If you avoid their calls and don't do anything to settle the debt, they can report it to a credit bureau or send a lawyer to collect the money owed. Collection agencies are not allowed to call you more than seven times a week.
While collectors cannot send you to jail for an unsettled hospital debt, if they don't manage to collect the debt, they can sue you. If it comes to this, you should be prepared for wage garnishment, which means that they will withhold a certain amount of your paycheck until the debt is paid off. Collectors can also put a lien on your property.
Offer to pay at least a part of your debt
If your hospital bill is too high even though you have insurance, you can at least offer to pay a part of the debt. Collection agencies will always do everything in their power to make you pay the entire amount owed, so you need to be persistent. If you're firm enough and you provide evidence as to why it's impossible for you to pay everything at once, they may accept your offer.
Is there anything else DoNotPay can do for you?
There's a lot more our app can help you out with, so do not hesitate to rely on your robot lawyer next time you face a problem with paying bills or, perhaps, your parking ticket. Here's what else DoNotPay can do for you:
Help you with other bills

Appeal traffic tickets

Fight your speeding ticket