The Easiest Way to Contest a Hackney County PCN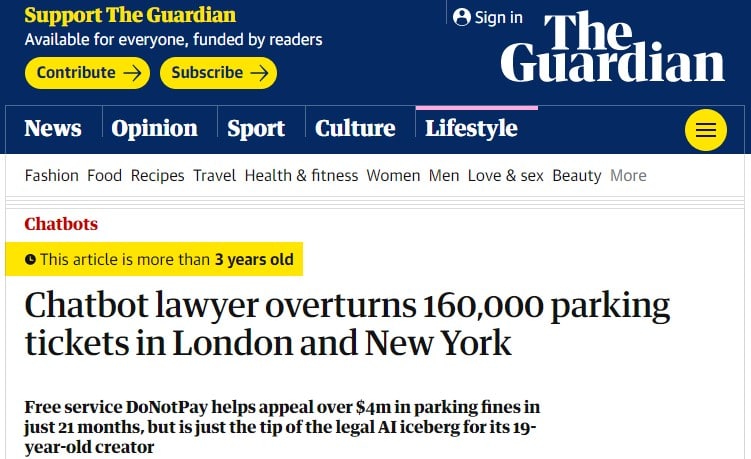 Have you received a for a parking violation? Do you feel the citation was made in error, or that you were unfairly charged? Either way—or even if you suspect you were in the wrong—you have the right to dispute the PCN, and doing so can save you the cost of some or all of the penalty!
The trick is knowing how to build a solid defence, delivering it through the proper channels, and hoping for a judgement in your favour. Much of that is up to you, and you can go it alone, or you can make things easy for you and let a service like DoNotPay represent you instead.
How to Fight a Hackney Council PCN on Your Own
These are the steps you'll need to take if you plan to fight your using standard channels. It's definitely worth the effort, but that doesn't mean it will be easy.
The Hackney Council requires that you provide detailed information that supports your appeal, and you have to be sure you get it right the first time and within 28 days of your notice. Here's what you need to do:
1. Gather Your Evidence
If you have a valid excuse for the citation, you'll need to back up your appeal with proof. Here are some examples of documentation that could go a long way to helping you win your case when it's just "you vs them":
Your vehicle registration information, typically required by councils
Photographs of the area in which you parked, especially if you are demonstrating lack of adequate markings and signs
A statement from your passengers or any witnesses
If the PCN contained errors or is illegible, make a digital copy
Any documentation that supports an appeal based on a valid emergency
Receipts that prove you were not in the area if you weren't the person driving the car
2. Draft an Appeal Letter
Write a brief, one-page letter that summarises your reason for appealing to the PCN. It should reference the evidence documents above, and serve as a cover letter. Be sure to include your full name and contact information, as well as the citation number. You must write your letter in a professional tone. Avoid misspellings and poor grammar if possible; you can always use online writing services such as Grammarly to help you clarify and clean up your writing.
3. Submit Your Documents
The best way to submit your documents on your own is to make digital copies and send them online.
Go to the GOV.UK website.
Enter the postcode for Hackney (E8 1DY) in the form field, and click "Find".
Click on the "Go To London Borough of Hackney Website" button.
Click "Parking and transport", then "Penalty Charge Notices", and finally, "Dispute".
Read the information provided and follow the instructions to submit your documents. If you decide you wish to pay your fine, you'll find options to do so on the same website.
Hackney Council Contact Information
Online
Hackney Council
Phone Number
020 8629 1232 or 020 8356 8877
Mail
PO Box 76121

London E5 5FG
How DoNotPay Makes Appealing a Hackney Council PCN Fast and Easy
Wouldn't you rather have an experienced advocate on your side to draft a representation letter and submit your argument on your behalf? Forget about getting a solicitor; you don't need one with DoNotPay! Here's how it works:
Log-in to DoNotPay and go to the Ticket Disputes category. Select the Parking Ticket product.

Upload a photo of your citation.

Provide us with some details on why you believe the citation issued is a mistake.

That's it! You'll receive an appeal letter that contains the best argument to win your case.
It's really that simple! We'll use your provided information to give you a professionally-crafted appeal which you can mail to the Hackney Council for your best chance of a dismissal! DoNotPay can help you fight your parking ticket successfully. (However, for UK users, we cannot mail the letter.)
You Might Have Heard About Us in the News!

Need some convincing? While the best way to earn our trust is to give DoNotPay a try for yourself, you can learn more about us and how we've successfully fought more than 200,000 parking tickets by checking out articles from BBC or Wired.
Other Areas We Serve
What Else DoNotPay Can Do For You?
Fighting parking tickets isn't all we can do for you! Think of "DoNotPay" as a cross between a virtual lawyer and a personal assistant, clearing your checklist of nagging projects and cutting through bureaucratic red tape. Here are just a few things we can do for you—and we make it so easy, it feels good to get it done.
The best way to find out how easy we can make your life is to try us out today to . We're confident that you'll be so impressed, that you'll find hundreds of other ways to use our app!