Appeal a Greenwich Penalty Charge Notice Without a Lawyer

In Greenwich, penalty charge notices (also known as PCN) are given to drivers that have committed a Greenwich council parking violation. Just as with other councils in the UK, such as Birmingham and Islington, penalty charge notices can even sometimes be given due to certain driving offences as well. Receiving a Greenwich PCN is similar to that receiving a parking ticket in areas around the United States, such as Los Angeles, Chicago and Seattle. This is due to the fact that there are different options on how to deal with them. What should you do if you receive a Greenwich parking ticket? And should you pay or dispute these penalty charge notices? Here is DoNotPay's guide on successfully dealing with a
Receiving a Penalty Charge Notice in Greenwich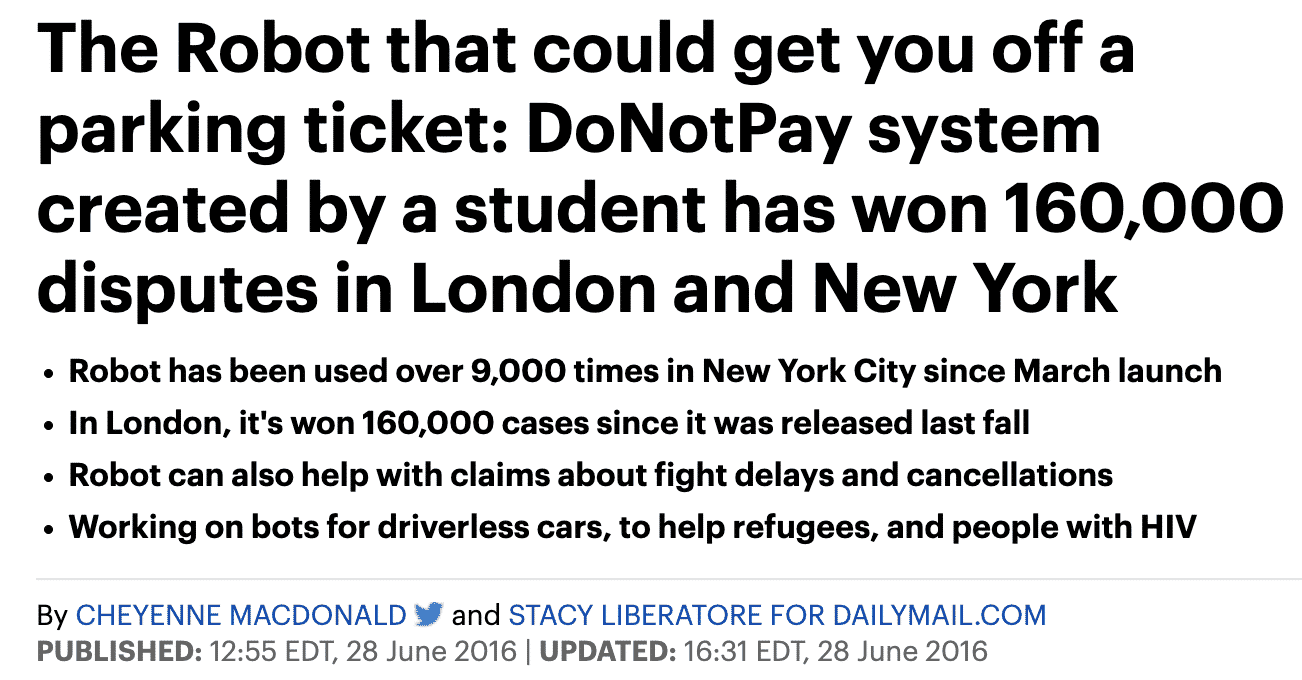 when a vehicle is parked against the rules and regulations of the borough of Greenwich. Again, they are similar to parking tickets that can be received in the United States, in cities, such as New York City and even San Jose. A PCN can be issued to vehicles that are either parked in the street or in a car park. When it comes to dealing with a Greenwich PCN, you have two options. Greenwich gives you the option to pay or dispute the fine. Let's take a closer at these two courses of action.
How to Pay a Greenwich Parking Fine
If you choose to pay the PCN, you have several choices on how to do so; and they are as follows:
By Telephone
Greenwich gives you the option to pay by calling their automated telephone service number. The number to call is as follows:
This option is available 24 hours a day and seven days a week. This makes it a convenient option for paying your penalty charge notice. However, you will need your PCN number as well as your vehicle registration number available to make the process go smoothly.
By Post
Another option for paying your penalty charge notice is by sending a cheque or postal order to the Royal Borough of Greenwich. You must include on the back of the cheque or postal order your PCN number and the vehicle's registration number. The following is the address at which to send the payment:
Parking Services
Royal Borough of Greenwich
P.O. Box 4773
London SE18 6YD
In-Person
You also have the option to pay a Greenwich penalty charge notice in person. There are two locations in which you can do this. The following are the addresses for each available location:
35 Wellington Street
London SE18 6HQ
2 Archery Road
London SE9 1HA
At each centre, you will need to make an appointment in advance. Currently, the Woolwich Centre is only allowing PCN payments through their self-service kiosks for payments in-person; however, cashiers are available between 9:00 a.m. - 11:00 a.m. and 2:30 p.m. - 4:00 p.m. on Monday through Friday.
Online
Additionally, you have the option to pay your penalty charge notice online. To do so, follow the steps below:
Go to the Royal Borough of Greenwich website.
Click on the 'Make a Payment' tab located on the top right.
Once there, scroll down and click on the 'Parking Fines' tab.
It will take you to a screen where you can log in with your PCN number and vehicle registration number to see your fine and pay the ticket.
How to Challenge a Parking Ticket in Greenwich on Your Own
As with other PCN fines, such as with TFL penalty charge notices, you have the option to dispute your PCN. In Greenwich, there are two ways to appeal a ticket, and how to dispute the ticket is dependent on when you received the PCN. The two options are as follows:
Initial Dispute:
This is when you have just been given a PCN. If you feel that you have been wrongfully convicted, you have 14 days to make a dispute. If your challenge gets rejected, you will be given an additional 14 days to pay the fine. To challenge these types of penalty charge notices, you can do so online or by post. You can send the appeal letter to the Woolwich Centre address, previously mentioned above.
Formal Challenge:
If you receive a Notice to Owner letter, then you will need to make a formal appeal online or send a completed Notice to Owner form to the following address below:

Parking Services Royal Borough of Greenwich P.O. Box 1621 Century House 1 The Lakes Northampton NN1 9LA
However, if it has been 28 days or less since you receive the PCN, you can make an initial dispute instead of waiting for the Notice to Owner form. Also, if your vehicle has been impounded due to a parking violation, you will need to first pay for the vehicle to be released before you can challenge or dispute a penalty charge notice.
It can be confusing when trying to figure out how to deal with a Greenwich PCN. It can also be time-consuming and difficult in trying to get the right information out in a timely manner. What if dealing with a PCN was made much more simple, all the while having a guide throughout the entire process? That is where DoNotPay comes in.
Contest Greenwich Parking Tickets in Under 120 Seconds by Using DoNotPay
DoNotPay can help you fight your parking ticket (again, for UK users, we cannot mail the letter). DoNotPay has been praised by many publications, such as the Evening Standard. When you use DoNotPay's Ticket Disputes feature, you can rest assured that your Greenwich PCN will be handled in a fast, easy and successful way. DoNotPay has helped tackle over 200,000 tickets and your ticket could be next. Follow the steps below to get started:
Log in to DoNotPay and go to the Ticket Disputes category. Select the Parking Ticket product.

Upload a photo of your citation.

Provide us with some details on why you believe the citation issued is a mistake.

That's it! You'll receive an appeal letter that contains the best argument to win your case.
It's really that simple. You can use the carefully crafted appeal letter to serve as your argument when you challenge your ticket.
Other Areas DoNotPay Offers Assistance
DoNotPay provides the perfect solution in dealing with . DoNotPay also offers help in other various areas as well. To learn about these and more, check out the following below:
Get started with DoNotPay and see how you can easily deal with your Greenwich PCN today.