How to Cancel Your GoSkippy Car Insurance Easily
GoSkippy is a rising source of low-cost insurance for vehicles, homes, and travel insurance. Thousands of people have taken out GoSkippy car insurance policies and many are still driving with an active plan. However, if you would like to for a better policy or due to changes in your circumstances, it's important to know how to cancel the right way and how much money you can expect to see refunded when you cancel the policy.
DoNotPay can help. You don't have to go through the tedious process of cancelling your insurance policy. DoNotPay has simplified the steps for you.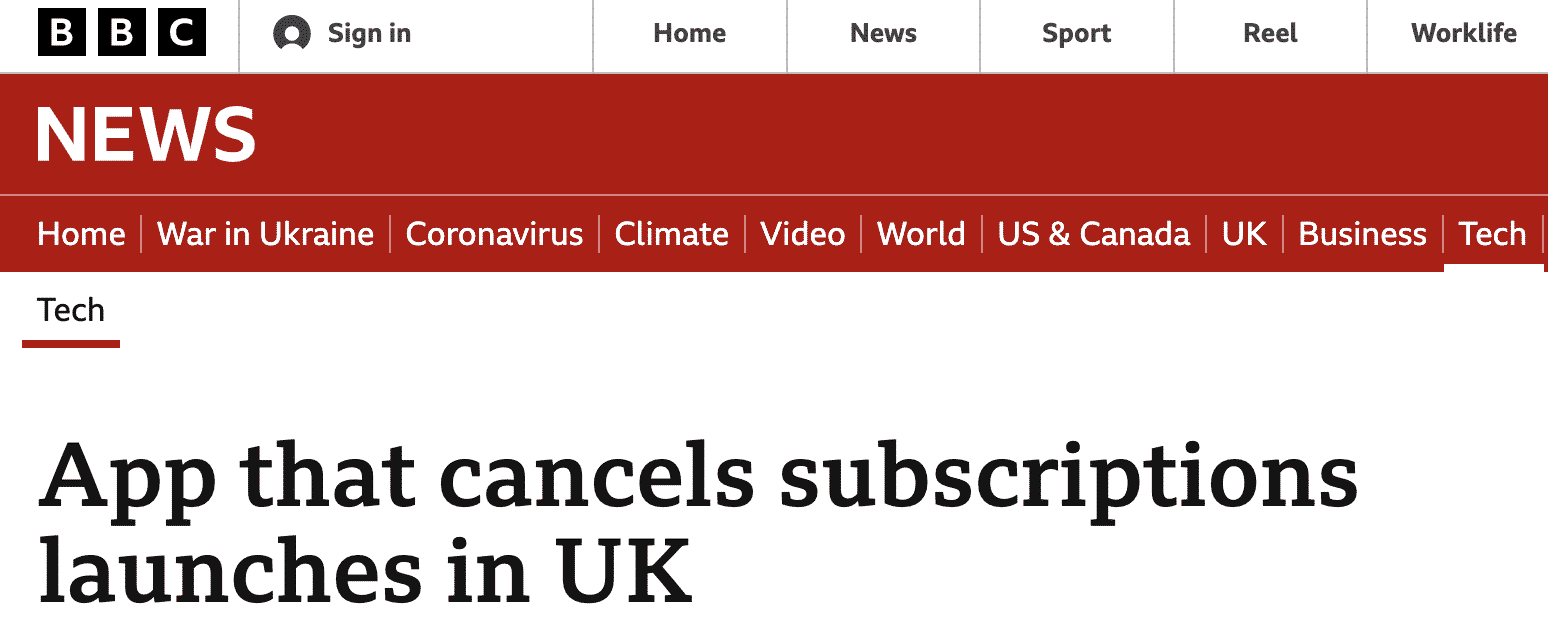 What Is the Cancellation Policy for GoSkippy Car Insurance?
GoSkippy has a that you can follow based on whether you are inside or outside the 14-day cooling-off period. Within the 14 days, you can get an almost complete refund on your GoSkippy policy - minus a few administrative fees and a cancellation charge. Outside the 14 days, your policy will be cancelled and the money returned less a higher cancellation fee, administration fees, and the pro-rata amount of time you were under the policy.
All return fund policies are based on accounts where no claims have been filed with or against the policy.
How to Cancel GoSkippy Car Insurance on Your Own
can be rigorous and intimidating. You might experience going back and forth to various departments or waiting a ridiculous amount of time before being attended to.
Here's what you need to do when cancelling GoSkippy Car Insurance:
Go to their website and fill out their Online Policy Cancellation Form. You will need to provide:
Your full name
Contact email
Type of vehicle
Customer Ref Number or Vehicle Registration Number
Cancellation Date
Cancellation Time
Reason for Leaving
Click on the "Send" button
Once this is submitted, expect to hear from GoSkippy by email for their retention pitch before your policy is closed.
You can also reach out directly to a GoSkippy representative to cancel your car insurance. If there is something wrong with your account or the online form did not work for you, personal guidance may help close your account. Just be prepared for the obligatory pitch to stay. Your customer service reps literally do not have a choice, they have to try.
Below are GoSkippy's contact details:
Cancelling GoSkippy Within the 14-Day Grace Period
In the UK, the Consumer Contracts Regulations provide consumers a protective term for all subscription services: A 14-day cooling off period or grace period. During this time, you can change your mind with minimal penalties and close to a full refund. This legal policy helps protect from impulse shopping, exploitative or deceptive subscription models, subscriptions bought on stolen cards, and subscriptions signed up for in the family without prior approval.
With GoSkippy, the cancellation fee is less and you will get most of the money you put into the policy and add-ons back in full -minus a few administrative fees.
$35 cancellation charge
$5 Direct Debit setup fee
Return of deduction pro rata
Full refund of paid premium
Pro rata deduction of annual policy arrangement fee
Cancelling GoSkippy Insurance Outside the 14-Day Grace Period
Outside the 14-day cooling off period, you are held to the terms of the GoSkippy car insurance contract. This means a commitment to -at minimum- pay for the time period in which you have been covered. If there are no open claims on your account, you will receive most - but not all - of your paid expenses back minus a somewhat larger set of cancellation and administration fees.
Your returned funds will match your add-ons and pro-rata (proportional) return of any unused months on your policy.
$75 cancellation fee
$5 Direct Debit setup fee
Premium returned minus pro-rata for time covered
Returned the full-cost of add-ons
RAC breakdown upgrade cost returned pro rata
Potential Problems When Cancelling GoSkippy Car Insurance
Like any insurance firm, GoSkippy doesn't like to let customers go. While they seem to have a cooperative and prepared cancellation policy, the customer service reps are required to convince you to stay. They might offer competitive rates, and generally slow down the cancellation process.
You may also expect getting the run-around until after the 14 days have passed from your original signup. Don't worry if you have trouble cancelling your GoSkippy car insurance, because DoNotPay can help you push the matter and .
Does GoSkippy Insurance Charge Any Cancellation Fees?
Yes. GoSkippy charges a $35 cancellation fee for cool-down cancellations (within 14 days) and $75 for cancellations outside the cooldown period. There are also a myriad of confusing administration, annual, and processing fees that may be charged when you close your GoSkippy car insurance policy.
How to Cancel GoSkippy Car Insurance With the Help of DoNotPay
DoNotPay offers a quick and easy way to cancel any subscription or account. You can with just a few easy steps. All you have to do is navigate to our subscription product and then tell us a little about what you want to cancel, why, and helpful evidence regarding the matter.
We'll then take on the paperwork and red tape required to convince GoSkippy to let your account go without a fight. We can draft a demand letter that not only requests your policy be closed, but also that you receive the full and fair amount in refund for the cancelled policy.
DoNotPay will notify you once the service has been cancelled.
How to Cancel in 3 Easy Steps:
Log in to DoNotPay and search for the Manage Subscriptions product.

Provide the name of the subscription service you want to cancel.

Provide your account details such as email address and username.
Once you submit the details, we'll work on cancelling your subscription! We'll even try to get a refund on your behalf.
What Other Subscriptions Can DoNotPay Help Me Cancel?
This robot lawyer is dedicated to making your life easy and stress-free. Here are other subscriptions that DoNotPay can cancel on your behalf:
The Endless List of Solutions DoNotPay Has to Offer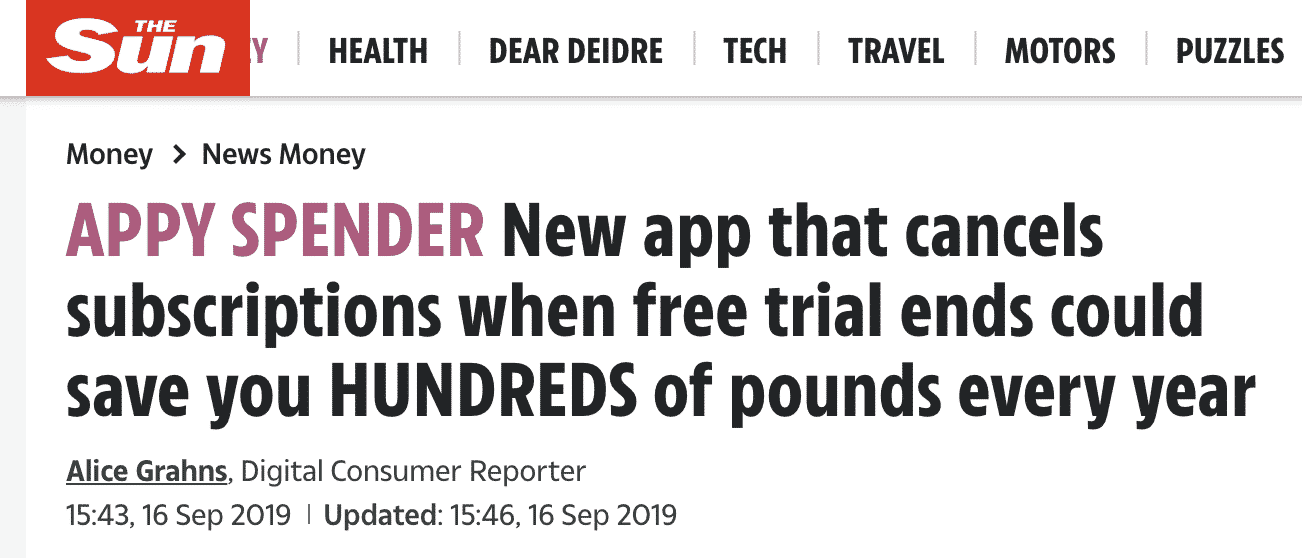 DoNotPay is here to make your day-to-day life more convenient and cost-efficient. We cut through red tape and complicated processes so you can sit back and relax.
There are dozens of available services beyond helping you cancel any account on the internet (or off the internet). Check out our vast selection of services and find a few more things we can cross off your to-do list such as:
Reach out to the world's first ever robot lawyer and free your hands from all your tasks, whether tedious or miniscule.